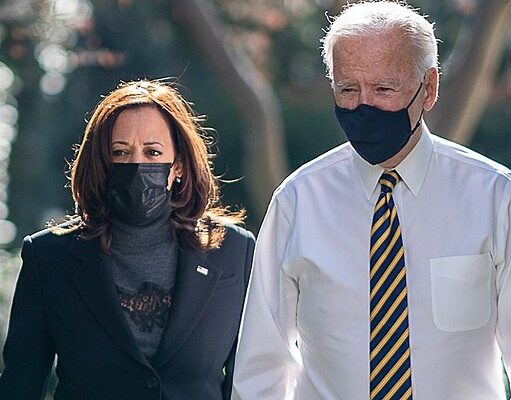 President Joe Biden conveniently skipped getting his physical in 2022, and Republicans in Congress are wondering why, especially in light of some of his "senior moments" that occurred over the past year. 
Some former doctors serving in the House of Representatives have claimed to have noticed a decline in the president's physical abilities. This is especially relevant since Biden intends to become the oldest person to ever serve as president. Reports have said he plans to announce a run for reelection this spring despite many Democrats hoping he doesn't. 
The Washington Examiner writes, "For instance, Biden's public missteps during the first two years of his presidency are "certainly" cause for concern, according to Rep. Scott DesJarlais (R-TN), a former family medicine practitioner before he was elected to Congress in 2010.

"I think it would be important to see a very thorough and comprehensive cognitive function study that is released with transparency to the general public," DesJarlais told the Washington Examiner. "The American people want to know that their commander in chief is fully capable of performing at the highest level to protect the safety and security of our nation."

Republicans, too, have connected complaints about delays with Biden's physical examination to transparency ones stemming from the discovery of classified documents at his Washington, D.C., think tank last November, a development that was not made public until this month, days before Attorney General Merrick Garland appointed a special counsel to investigate the case.

"Seriously, where is Biden? No press interviews, the White House press secretary has no credibility left, and the administration dodges, deflects, and delays on matters that deserve full transparency," one senior Republican official said. "The American people deserve better than the dishonesty and evasiveness of Biden."
Discussion of Biden's health comes at a crucial moment for Democrats as they prepare for 2024. NCP noted in December that many of the president's allies have urged Joe Biden to dump Kamala Harris as his running mate because she's not up to the task. 
One longtime staffer of the vice president has claimed that Harris "refuses to do any kind of "preparation that you need to do before going public on a hardcore policy matter. And then she became incensed and outraged when things wouldn't go the way she thought they were supposed to."
The total dysfunction from Harris has certainly not gone unnoticed at the White House or the Democratic Party. Last week, NCP reported that even Joe Biden finds the Second Family to be annoying as more allies of the president have called for dumping Kamala in favor of a running mate that the public doesn't dislike so much.  
The liberal Slate Magazine recently called for Harris to drop out of any 2024 slot, writing, "If Harris cares about the future of the Democratic agenda, she should gracefully step aside. The vice presidency is a valuable mechanism for soft-launching future presidential hopefuls. Democrats cannot waste it on a candidate who has already failed to launch."
Now The Washington Post is reporting that "Democrats are worried about Harris's political prospects." The newspaper said, "Such concerns about Harris's political strength were repeated often by more than a dozen Democratic leaders in key states interviewed for this story, some speaking on the condition of anonymity to convey candid thoughts. Harris's tenure has been underwhelming, they said, marked by struggles as a communicator and at times near-invisibility, leaving many rank-and-file Democrats unpersuaded that she has the force, charisma and skill to mount a winning presidential campaign.
As Biden passes the halfway point of his term, Harris faces a critical moment. If he seeks reelection as expected, she would be a central part of the campaign, making it a high-stakes dress rehearsal for her own potential bid in 2028. If Biden steps aside, she would instantly move to center stage as his potential successor, facing the heightened attacks and scrutiny that accompany such a role.
Many Democrats worry that Biden's age is a liability — he would be 86 at the end of a second term — but also fret over the lack of an alternative with a demonstrated ability to capture the party's imagination, let alone 270 electoral votes. For many, that was supposed to be Harris, the first Black or Asian American woman to win a nationally elected office.
Underlining the concerns, Sen. Elizabeth Warren (D-Mass.), speaking on Boston radio station WGBH on Friday, shied away from a full endorsement of Harris as Biden's 2024 running mate. Asked if the president should seek reelection, Warren responded quickly, 'Yes, he should run again.' But asked if Harris should be his running mate, she said, 'I really want to defer to what makes Biden comfortable on his team.'"
Warren ran against Joe Biden and Kamala Harris in the 2020 Democratic Primaries. She struggled to gain traction outside of hardcore support from Twitter activists and professors at liberal universities. 
Biden is expected to announce a reelection run shortly after he delivers his State of the Union address. The exact date of Mr. Biden's announcement has not been finalized yet, a source told CBS News. "This has always, always been our plan. State of the Union first, candidate later." 
[Read More: CNN Gets Desperate, Hires This Guy To Copy Fox]