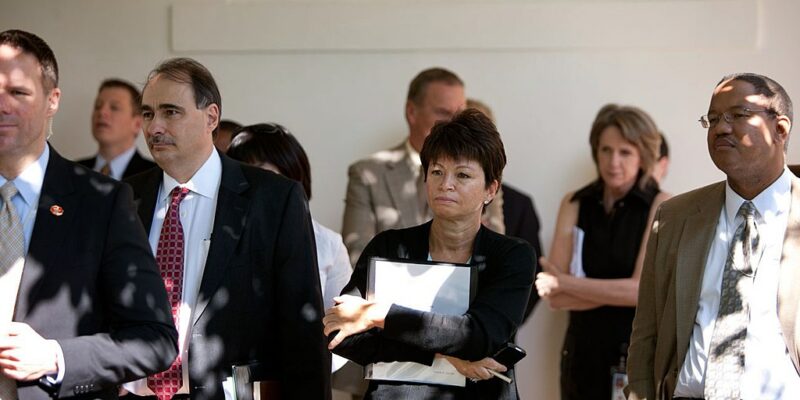 It's a scandal that won't quit. Yet another home of Joe Biden was raided by the F.B.I. as they continue to investigate how many classified documents he took with him after he left the vice presidency. 
Today the president's attorney said that investigators went to Biden's vacation home in Rehoboth Beach, Delaware.
Just how many homes does "Middle-class Joe" own and is it more or less than Bernie Sanders?  
The New York Times writes, The F.B.I. is conducting a search of President Biden's vacation home in Rehoboth Beach, Del., the president's personal lawyer said on Wednesday morning, as investigators continue looking into his possession of classified documents.

The search, like at least two others conducted at locations associated with Mr. Biden, was undertaken with the cooperation of the president and his legal team. It was not clear whether any documents were recovered at the beach house.

"Today, with the president's full support and cooperation, the D.O.J. is conducting a planned search of his home in Rehoboth, Del.," Bob Bauer, Mr. Biden's personal lawyer, said in statement. "Under D.O.J.'s standard procedures, in the interests of operational security and integrity, it sought to do this work without advance public notice, and we agreed to cooperate."

The F.B.I. action is the latest in a series of revelations that Mr. Biden — who sharply criticized former President Donald J. Trump's mishandling of classified government files at his residence in Florida — kept materials that should have been returned to the National Archives after he left office in January 2017.
Mr. Bauer went on to say that he'd add more information after the search.
Last week we noted that while President Biden is acting like this is all voluntary, in reality, he has no choice. "Not wanting to be embarrassed that the F.B.I. received a warrant to search your mansion isn't exactly the "cooperation" that we were initially made to believe. 
The Justice Department was unhappy with the way the White House dragged its feet. CNN also commented, "It took more than six weeks after the initial discovery at the Penn Biden Center for the president's personal attorneys to search the Wilmington home the first time in December and another three weeks after that before they searched his house in Rehoboth Beach, Delaware.
Biden's legal team did not alert the Justice Department that it had begun to search Biden's homes until after the attorneys discovered classified documents in his Wilmington garage, sources familiar with the investigation say. While such notification wasn't required, the lack of advance notice irritated some Justice officials.
White Biden flacks continue push the idea that he is much different from Trump, the Justice Department thinks otherwise. CNN concluded, "The Justice Department is keen to avoid any perception that it is treating the Biden documents case differently than the Trump Mar-a-Lago investigation. The search on Friday removes one glaring difference that Trump's supporters had pointed to: that only Trump's property was searched by law enforcement."
The ongoing scandal has given some Democrats who want to dump Biden for 2024 a chance to go in for the kill. Liberals have already been unimpressed by the White House staff chosen by the president, but their incompetence in handling this crisis has put many on the left on edge. 
In The Atlantic, David Axelrod wrote, "Crisis communications, at its core, is pretty simple: Discern where the story is going. Fully disclose the facts. Admit where mistakes were made. And do it all as quickly and thoroughly as possible.
So it's been a little confounding to watch Joe Biden's White House deal with the discovery of classified documents from his years as vice president and in the Senate casually stored in a variety of locations, including his garage in Wilmington, Delaware, beside his prized 1967 Corvette.
Last week, Biden compounded his problems by declaring that when the special counsel investigation Attorney General Merrick Garland launched into the president's handling of documents is complete, the country will discover that "there's no there there." What he likely meant was that this will be found to have been an innocent mistake, probably made by staff as they hastily packed up his office and official residence when he left the vice presidency in 2017. (This is the same case former Vice President Mike Pence is making about classified documents newly discovered in his Indiana home.)
For now, the Biden docudrama is like a ball of yarn for House Republicans intent on tearing into the president, which risks hurting his standing among the broader public. It also could make it harder for the D.O.J. to pursue a case against Trump. But the president and his team might be willing to endure weeks or months more of shouted questions they cannot or will not answer if that means the special counsel ultimately absolves him of any serious wrongdoing."
Axelrod has been a strong proponent of finding someone else to run in 2024, citing the president's age.
"Investigators have already conducted interviews, including of Biden's former executive assistant who helped oversee the packing of boxes that went to the Penn Biden Center. It is not yet clear if and when the Justice Department might look to question Biden himself," The Associated Press noted.
"The Bidens purchased their Rehoboth Beach home, which overlooks a state park adjacent to the beach, in June 2017, months after he left the vice presidency."
[Read More: Dems Worrying More And More About Kamala]