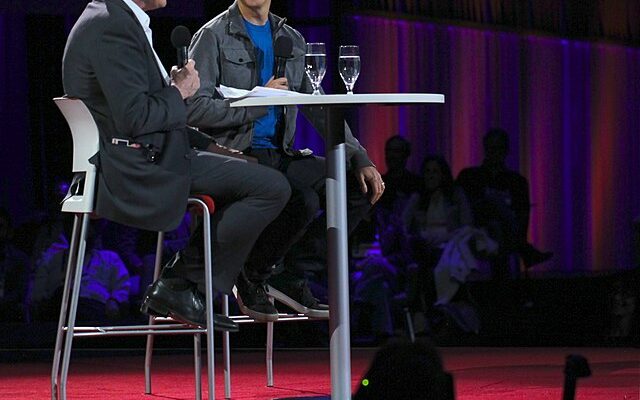 Did you know that last week, a founder of Google and one of the richest people in the world went missing? That is the kind of news that would be expected to be splashed all over the headlines, but went mostly unmentioned by much media outlets like The New York Times or NBC News. 
The US Virgin Islands has identified Google founder Larry Page as someone of interest, presumably as a witness, in its lawsuit against JP Morgan, which the government has accused of facilitating and concealing Jeffrey Epstein's sex-trafficking enterprise.
Business Insider reports that "as part of the lawsuit, the government wants to subpoena Page because it believes the tech executive may have had some connection to the disgraced financier.

'Upon information and belief, Larry Page … is a high-net-worth individual who Epstein may have referred or attempted to refer to JPMorgan,' a motion filed on Thursday said.

According to court documents, the government made several unsuccessful attempts to reach Page, who also owned two islands in US Virgin Islands as of late last year.

'The Government made good-faith attempts to obtain an address for Larry Page, including hiring an investigative firm to search public records databases for possible addresses,' records stated. 'Our process server attempted service at the addresses identified by our investigative firm, but discovered the addresses were not valid for Mr. Page.'

Documents show that a server attempted to reach Page at two Palo Alto addresses — one of which included a home close to Laurene Powell Jobs's residence in the Old Palo Alto neighborhood.
Business Insider also noted that Page owns four islands, including on in Fiji. He had allegedly used the island as a way to circumvent COVID-19 restrictions. The island nation had "closed its borders during the pandemic, but through the country's "Blue Lane" initiative, superyacht and private jet owners can enter with minimal restrictions," reported The New York Post.
The Google co-founder is not the only billionaire that the Virgin Islands has subpoenaed in relation to the Epstein investigations. Fox News said that "previous subpoenas were issued to media tycoon Mortimer Zuckerman, fellow Google co-founder Sergey Brin and Hyatt Hotels Chairman Thomas Pritzker."
The Pritzker name may ring a bell. Thomas is the cousin of the leftwing Governor of Illinois J.B. Pritzker, who recently announced that Florida Governor Ron DeSantis was not welcome in Illinois, though undeterred, he went anyway.  
[Liberal Megadonor Visited Epstein's 'Creepy' Island]
"Epstein maintained a banking relationship with JPMorgan from 1998 to 2013, including after his 2008 conviction for procuring an underage prostitute.
Numerous victims have alleged Epstein sexually abused them on his private island, known as Little St. James, located in the U.S. Virgin Islands.
The island is central to the ongoing legal proceedings involving JPMorgan and the U.S. Virgin Islands government.
The sprawling compound hosted countless VIP guests, including Prince Andrew and former President Bill Clinton," Fox continued. He also met with the current CIA Director from time to time. 
The failure to locate Page comes a few weeks before another powerful businessman, CEO Jamie Dimon, one of the most powerful bankers in the world, is to be deposed over his banks relationship with Epstein. 
The Daily Mail wrote, "JPMorgan is accused of servicing around 55 Epstein accounts from 1998 until 2013 – years after he was first arrested for soliciting minors in Florida in 2006. 
Many victims have alleged Epstein sexually abused them on his private island, known as Little St. James, which served as the center of a human trafficking operation in which Epstein trafficked underage girls for sexual exploitation."
On April 10, 2019, Jeffrey Epstein was found dead in his jail cell as he awaited trial. Authorities labeled his death a suicide. Because of his many connections to some of the most powerful people on the planet, the sex trafficker's death has sparked many conspiracy theories. 
[Read More: Trump Punches Back Twice As Hard]