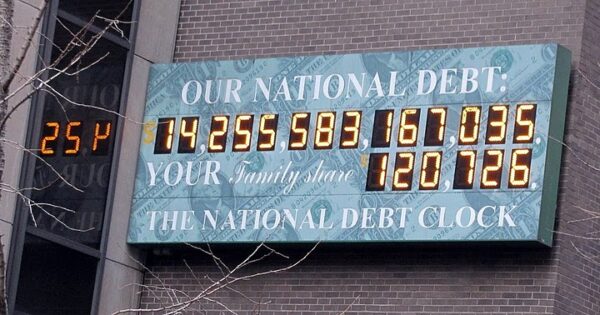 It'd be nice if the federal government were as capable of spending our taxes wisely as it is effective at taking our money in the first place. To the shock of absolutely no one, federal officials are now saying that fraudsters looted an astronomical sum of money from programs designed to support American workers during the pandemic. The thieves could not resist buying luxury items, such as sports cars, mansions, and access to private jets. 
NBC writes, "They came into their riches by participating in what experts say is the theft of as much as $80 billion — or about 10 percent — of the $800 billion handed out in a Covid relief plan known as the Paycheck Protection Program, or PPP. That's on top of the $90 billion to $400 billion believed to have been stolen from the $900 billion Covid unemployment relief program — at least half taken by international fraudsters — as NBC News reported last year. And another $80 billion potentially pilfered from a separate Covid disaster relief program.

The prevalence of Covid relief fraud has been known for some time, but the enormous scope and its disturbing implications are only now becoming clear.

Even if the highest estimates are inflated, the total fraud in all Covid relief funds amounts to a mind-boggling sum of taxpayer money that could rival the $579 billion in federal funds included in President Joe Biden's massive 10-year infrastructure spending plan, according to prosecutors, government watchdogs and private experts who are trying to plug the leaks.

'Nothing like this has ever happened before,' said Matthew Schneider, a former U.S. attorney from Michigan who is now with Honigman LLP. 'It is the biggest fraud in a generation.'"
The biggest target of theft came in the form of identify fraudsters using the Paycheck Protection Program. The program allowed banks to make business loans that would be forgiven if companies spent the cash on business expenses, handing out roughly 10 million of these loans without much verification. 
Only the government could be surprised that millions of these borrowers inflated the numbers of their employees or created fake companies to bilk the program. 
Congress put the Small Business Administration, or SBA, in charge of the program, and the agency completely failed to protect taxpayer money despite warnings. The Government Accountability Office warned of fraud risk, reporting that the "SBA's efforts to expedite processing of Economic Injury Disaster Loans (EIDL)—such as the reliance on self-certification—may have contributed to increased fraud risk in that program as well. In July 2020, SBA's Office of Inspector General (OIG) reported indicators of widespread potential fraud—including thousands of fraud complaints—and found deficiencies with SBA's internal controls."
The federal debt recently hit over $30 trillion, costing each taxpayer about $242,000. President Biden recently released an astronomical budget plan topping out at $5.8 trillion, one that includes the largest tax hike in history. 
The president recently asked for more COVID relief, despite having squandered billions already. The New York Times reported, "White House officials say the money is desperately needed to continue to secure supplies of essential treatments for Covid-19 and to develop next-generation vaccines." Republicans responded that we should at least figure out where the hundreds of billions squandered went.
Congress recently sent $10 billion in aid to Ukraine.