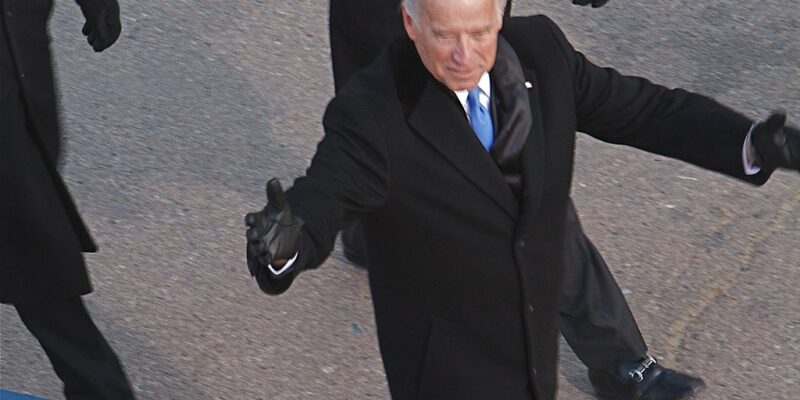 Liberals often scoff at the notion famously put forth by Donald Trump that America has a "deep state." While he wasn't the first to use the term, for example, a former congressional staffer named Mike Lofgren, claimed that there were vested interests in Washington that often dictate decisions made within the federal government, and Edward Snowden discussed the idea several times, the 45th president received the most push back from using the term, becoming derided as a "conspiracy theory."
 Trump detractors constantly said that there was no entrenched bureaucracy, especially within federal law enforcement and intelligence agencies, that would make up a dossier of fake accusations to be passed off as true, except for when there was. 
There was certainly not a group of former CIA officials who would sign a letter at the behest of a political campaign they liked to call damning, true information about a presidential "Russian disinformation," except for when there was. 
And there are certainly no federal law enforcement agencies planning to spy on churches or label Americans opposed to liberal school board members as terrorists, except for when there were. 
 Most defenders of these actions would say that this is just the result of a neutral law and intelligence work, a fair umpire calling balls and strikes rather than a corrupt, powerful bureaucracy helping decide who should have power in our democracy and who shouldn't. 
Except, of course, for when there is evidence that the latter is true. In this case, it appears that the Justice Department sat on allegations in 2018 that then former vice president Joe Biden received bribes to help his son Hunter. 
Just The News has gotten a bombshell story. 
The outlet writes: A respected former federal prosecutor approached the U.S. Justice Department in fall 2018 on behalf of a foreign witness who claimed to have evidence that Joe Biden had "exercised influence to protect" his son's employer in Ukraine in return for money to his family, according to interviews and documents obtained by Just the News.

Retired Little Rock, Ark., U.S. Attorney Bud Cummins wrote then-New York U.S. Attorney Geoffrey Berman on Oct. 4, 2018 that then-Ukraine Prosecutor General Yuriy Lutsenko was willing to travel to the United States to present evidence about the Bidens and Burisma Holdings.

In a series of emails, Cummins said Lutsenko could produce two "John Doe" witnesses who could corroborate the claims, including that some of the money Burisma paid to Hunter Biden as a board member for Ukrainian oligarch Mykola Zlochevsky's firm benefited Joe Biden.

"There is a claim they have proof of a wire of significant funds from Zlochevsky to Rosemont Seneca Partners LLC which they claim directly went to the benefit of Joe Biden," Cummins wrote. "I have never understood why they think they know it went to him. I think the entity was associated with Hunter Biden and Archer.

"All I have been told is that the person who made the transfers was told that 'one goes to Joe Biden.' A little thin," Cummins wrote in one of several emails trying to prod Berman to set up a meeting.
The agency did not follow up on the ex-prosecutor's top and instead accessed his phone records in order to determine his contacts.
"I can't really imagine a legitimate reason for the DOJ not to follow up on an offer like that. I felt like it was stonewalled," said Cummins. 
"It doesn't make much sense to investigate the guy who brings you the allegation rather than the allegation," he added. Cummins later called the retaliation from the DOJ "perverse." 
This allegation is different from another bribery claim made against the Bidens. Breitbart explains: "The 2018 whistleblower is a separate case from Wednesday's allegations made public by House Oversight Committee Chair James Comer (R-KY), who subpoenaed the FBI for records based on a whistleblower's claims alleging a criminal scheme involving then-Vice President Joe Biden.
That allegation of bribery against Joe Biden involves the president allegedly receiving money from a foreign national.
Breitbart continued by noting that "congressional investigators are creating a timeline to show that federal law enforcement agencies were given information from 2016 to 2020 that raises concerns about the Biden family business, Just the News reported.
One of those red flags became public Wednesday when Comer and Sen. Chuck Grassley (R-IA) claimed a document exists alleging details of an arrangement involving an exchange of money for policy decisions between now-President Biden and a foreign national.
Breitbart News reported that elements of a potential bribery scheme involving Joe Biden and his family members' overseas business interests have been evident for years. Such evidence could support the impeachment of Joe Biden, according to Breitbart News's Joel Pollak."
Remember: we are always told that none of this stuff is happening, except for when it does. 
[Read More: Joe Biden's Diet Has Doctors Concerned]