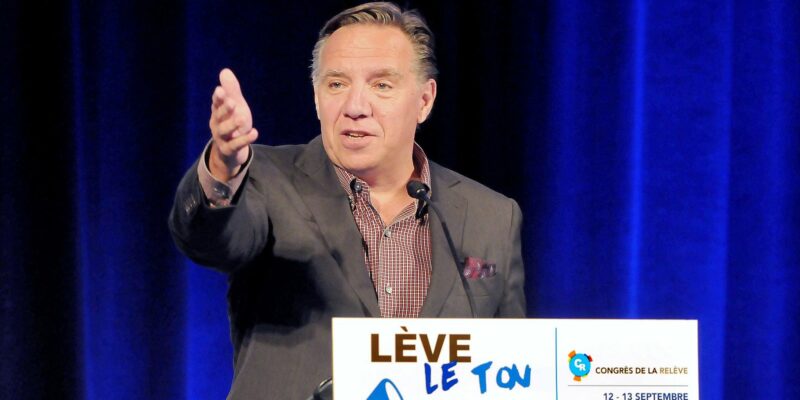 Last fall, Florida Governor Ron DeSantis and Texas Governor Greg Abbott began busing illegal immigrants to blue cities that claim to be "sanctuaries" that will protect them from federal immigration laws. DeSantis especially sparked outcry from liberals by sending some to one of the elite's favorite vacation spots: Martha's Vineyard.  
 At the time, Desantis said, "I'm sorry, those migrants were being treated horribly by Biden," DeSantis said. "They were hungry, homeless, they had no opportunity at all. The state of Florida […] offered transport to sanctuary jurisdictions because it's our view that — one, the border should be secured, and we want to have Biden reinstitute policies like 'Remain in Mexico' and making sure that people aren't overwhelming."
The mayors of New York City, Chicago, and Washington, D.C., all complained about their policies coming home to roost. Muriel Bowser, the mayor of the nation's capital even declared a state of emergency over the buses coming from Texas.
Now, the liberal mayor of New York City, Eric Adams, has decided to join DeSantis and Abbott in sending immigrants elsewhere. PJ Media noted, "Adams, who famously whined that Texas Gov. Abbott was bussing illegal immigrants to New York City, was only too happy to ship the same border-crossers to Canada. Many of them were eager to leave the utopian outhouse that New York City has become, citing crime and public drug use — and a sense of danger — as reasons to bolt."
The New York Mayor has previously called Biden's immigration policy a "national embarrassment."
The Daily Caller writes, Quebec Premier Francois Legault's office says the illegal immigration situation in his region of Canada is already overwhelming, like it has been for Adams, according to the NYP. Adams has for months criticized Republican Texas Gov. Greg Abbott for busing thousands of illegal immigrants to the Big Apple, leading him to send some of them to the Canadian border.

"Any form of assistance to migrants crossing the border where it is strictly forbidden to do so should stop immediately," a spokesperson for Quebec Premier Francois Legault said, according to the NYP. "We understand that the situation of migrants in New York poses major challenges, but the situation in Quebec and particularly in Montreal is even worse and constitutes an important humanitarian issue."

Adams began using city dollars to buy bus tickets so illegal immigrants could reach the cities of their choice in partnership with Catholic Charities, he told FOX 5's Good Day New York on Feb. 6. The buses take the illegal immigrants to Plattsburgh, where they take taxis and vans to then cross the border by foot and turn themselves in to Canadian authorities, according to the NYP.

"If they're seeking to go somewhere else, we are helping in the reticketing process. What we've found [is] that people had other destinations but were compelled only to come to New York City and we are assisting and interviewing those who seek to go somewhere else. Some want to go to Canada, some want to go to warmer states and we are there for them as they continue to move on with their pursuit of this dream," Adams said Feb. 6.
"Earlier this month," The New York Post reported, "that Adams was using taxpayer funds to get bus tickets for migrants in the Big Apple to travel upstate to Plattsburgh.
From there, migrants take taxis and vans to a cul-de-sac at the end of Roxham Road in Champlain, where they walk across the border and surrender to Canadian Mounties to seek asylum, as The Post documented on Feb. 5.
As many as 250 migrants use the Roxham Road crossing to illegally enter Canada each day, with nearly all of them settling in Montreal, Quebec's biggest city, Legault spokesperson Ewan Sauves said.
The situation has overwhelmed Montreal's ability to provide housing and other public services, with the flood of new students alone equivalent to the opening of 13 new schools, he said."
Canadian Prime Minister Justin Trudeau has long embraced an open borders policy in Canada. In 2017, amidst hysteria over Donald Trump becoming president, he tweeted:
To those fleeing persecution, terror & war, Canadians will welcome you, regardless of your faith. Diversity is our strength #WelcomeToCanada

— Justin Trudeau (@JustinTrudeau) January 28, 2017
One Canadian writer said, "Over the past two years, Trudeau has pushed even more reckless immigration policies — inviting the world's refugees to come to Canada on social media, refusing to secure our borders, eliminating health standards for immigrants, and championing the UN global compact — all while telling the New York Times magazine that Canada has "no core identity, no mainstream."
Legault has been more of a hardliner against immigration than many of his Canadian peers. Last year, the premier discussed a plan "that would require 100 percent of economic immigrants to be French-speaking.
This past November, Quebec's leader stated, "the province cannot accept more than 50,000 immigrants a year despite Ottawa's plans to significantly raise the country's immigration levels.
His comments were in reaction to Ottawa's announcement on Tuesday that it intends to welcome about 500,000 annual newcomers to Canada by 2025. By comparison, the federal Immigration Department said 405,000 permanent residents were admitted last year."
It looks like Mayor Adams heard the news and said, "tough luck. I have to do what I have to do." And that's following Ron DeSantis's lead.  
[Read More: Progressive Prosecutor Dismissed Charges Against MSU Killer]