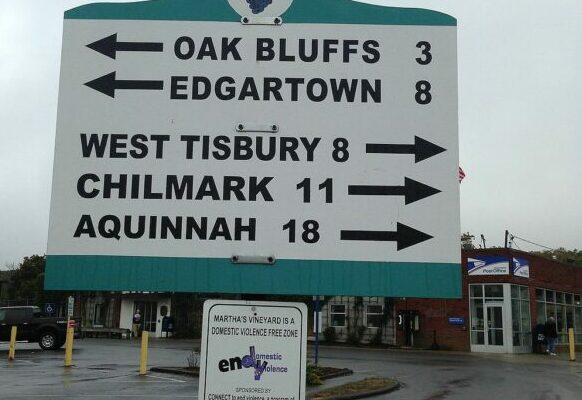 Update 9/16/2022: After spending a day with a few dozen undocumented immigrants from South America, the wealthy, predominantly white liberals of Martha's Vineyard have called in 125 members of the National Guard to escort them to a military base.
HAPPENING NOW: Migrants, flown into Martha's Vineyard by Fl's governor, are boarding buses. They'll be heading to Joint Base Cape Cod, according to officials. 125 Mass National Guard members are being activated to assist. @NBCNews pic.twitter.com/RLwxNPu8GM

— Emilie Ikeda (@EmilieIkedaNBC) September 16, 2022
Original Story
Florida Gov. Ron DeSantis has begun fulfilling their pledges to send undocumented immigrants to progressive states that support sanctuary cities. The governor is aiming at wealthy, influential liberals who demand lax immigration policies while living in gated communities. 
In November 2021, he accused the Biden Administration of sending "over 70 flights of migrants from the Mexican border to Jacksonville, Florida" The alleged flights, which came to town in the middle of the night, happened while border patrol and the Biden HHS struggled to deal with overcrowding at immigrant holding facilities, according to The Washington Examiner. 
DeSantis has found his target for retaliation: Martha's Vineyard. Located near Cape Cod, the area has been the playground of some of the nation's most powerful for decades. In 2019, for example, "Former President Obama and his family are now permanent homeowners on Martha's Vineyard, after completing the purchase this week of a large home situated on nearly 30 acres in the coastal perimeter of Edgartown." 
The purchase price of the mansion was $11.75 million. The Obama family spent part of every August on the island for seven out of the eight years Barack was in the White House. 
Martha's Vineyard includes the smaller adjacent Chappaquiddick Island, which is typically attached to the Vineyard. The small island became nationally infamous when Senator Ted Kennedy left Mary Jo Kopechne to drown after crashing his car into a bridge late at night. Jackie Kennedy Onassis's Martha's Vineyard house and estate sold for tens of millions of dollars in 2021. 
Now the swanky resort area has some new visitors. 
Last night, Fox News aired a video of migrants "deboarding the planes at Martha's Vineyard Airport in Massachusetts." The news channel confirmed that those arriving at the wealthy's "summer colony" had been transported there on Florida's dime.

"States like Massachusetts, New York, and California will better facilitate the care of these individuals who they have invited into our country' by incentivizing illegal immigration through their designation as 'sanctuary states' and support for the Biden Administration's open border policies," a spokesman for Ron DeSantis said.

"As you may know, in this past legislative session the Florida Legislature appropriated $12 million to implement a program to facilitate the transport of illegal immigrants from this state consistent with federal law," she added.

DeSantis, a Republican, proposed Delaware or Martha's Vineyard as a destination for such migrants, but his office explained at the time that they could also be sent "to other 'progressive' states whose governors endorse blatant violations of federal immigration law."

"It is not the responsibility of Floridians to subsidize aliens to reside in our state unlawfully; we did not consent to Biden's open-borders agenda," the governor's office said at the time.
The New York Times wrote, "The migrant group, which included children, arrived on two planes around 3 p.m. without any warning, said State Senator Julian Cyr, a Massachusetts Democrat representing Cape Cod, Martha's Vineyard and Nantucket. Officials and volunteers from the island's six towns "really moved heaven and earth to essentially set up the response that we would do in the event of a hurricane," he said.
As the migrants received Covid-19 tests, food and clothing, there was confusion on the ground about who had sent them to Martha's Vineyard, a popular getaway for the moneyed and powerful….Terry MacCormack, the press secretary for Gov. Charlie Baker of Massachusetts, said in a statement that his administration was in communication with local island officials, who were providing 'short-term shelter services' to the migrants.
The migrants appear to mostly be from Venezuela, State Representative Dylan Fernandes said. They received basic relief services at Martha's Vineyard Community Services in Oak Bluffs before being taken across the street to the regional high school and eventually to St. Andrew's Episcopal Church in Edgartown, a former whaling town that is the most manicured on the island."
While the liberals on the island were working to take in the migrants, those in the media went into full-fledged panic and a meltdown. Senator Elizabeth Warren wrote, "Exploiting vulnerable people for political stunts is repulsive and cruel. Massachusetts is fully capable of handling asylum seekers, and I'll keep working with local, state and federal partners to ensure we have the necessary resources to care for people with dignity." 
In 2019, while running for president, Warren had argued that the United States should decriminalize border crossing, creating essentially open borders, a move that left-leaning Vox called the "the most radical immigration idea in the 2020 primary." 
The award for the most overly dramatic reaction to 50 migrants landing in one of the wealthiest enclaves in the country went to documentary filmmaker Ken Burns, however. The Daily Caller wrote, "John Berman and Burns compared Republican Florida Gov. Ron DeSantis' decision to ship migrants to Martha's Vineyard to the Holocaust.
Berman and Burns were discussing Burns' new documentary," The U.S. and the Holocaust," which is set to be released Sunday, before Berman turned the conversation toward DeSantis."
The filmmaker said, "It's the abstraction of human life. This is coming straight out of the authoritarian playbook. This is what's so disturbing about DeSantis, to use human beings, to weaponize human beings for a political purpose."
After saying that DeSantis was using people to punish political enemies, Burns continued by, of course, stating the magic line used by every liberal nowadays: if you don't support Biden's immigration policy then our democracy is at risk. He said, "What we find in all our films is that the themes that we engage in the past are present today. So when you look at the story that we're telling of the U.S. and the Holocaust, you understand that the time to save a democracy is before it's lost, we promise you." 
At a press conference, the White House Press Secretary Karin Jean-Pierre seemed flummoxed by DeSantis, stepping on her messaging from just a few days ago. 
Last week she claimed the border was secure. Today, she swore that migrants crossing the border going to Martha's Vineyard was a bridge too far, saying that migrants spending time in a town with an average home value of a million dollars is a "cruel inhumane way to treat people who are fleeing communism."
When it was pointed out that Martha's Vineyard is "known to be, in some instances, a Democratic haven" she doubled down, declaring, "It is a cruel thing to do."
When asked, DeSantis's stunt aside, how she would explain the influx of migrants? Jean-Pierre stated, "We understand that we have work to do…and we have been doing the work to do that. We have taken unprecedented action over the past year and a half to secure our border."
The administration had previously been accused of supporting "de facto amnesty."
One Twitter user nailed it: "The White House has now joined in the left's hysterical meltdown over a few dozen migrants showing up in an elite blue vacation spot." Small border towns on the southern border? Not a humanitarian crisis. A handful of immigrants able to be viewed while our political elite are sailing? Worst. Thing. Ever. 
Martha's Vineyard, which has a population of 15,000, called 50 migrants in their community "a humanitarian crisis." In contrast, in October 2021, when Del Río, Texas, which has a population of 36,000, encountered 28,000 migrants, the same people, living thousands of miles away, did not even bat an eye.
South Texans' Property Rights Association executive director Susan Kibbe told Fox at the time, "It's getting very expensive. We have heard nothing from the federal government on help for private property owners." The city's housing prices are roughly an 8th of the summer Massachusetts island of the progressive elite. 
In April 2021, as a new surge of COVID hit the United States, Barack Obama invited 475 guests to celebrate his birthday at his Martha's Vineyard home. After being curtailed because of public criticism, the party still caused a super spreader event that saw 74 people infected with COVID. 
It's clear that Democratic Rep. Tom Malinowski of New Jersey doesn't have a place in Martha's Vineyard. If he had, Warren and the rest of her colleagues might have accepted his advice that "illegal immigrants needed to mow 'our beautiful lawns.'" Martha's Vineyard has a lot of those. 
[Special Prosecutor Reveals The Goods on FBI and 'Russian Hoax']