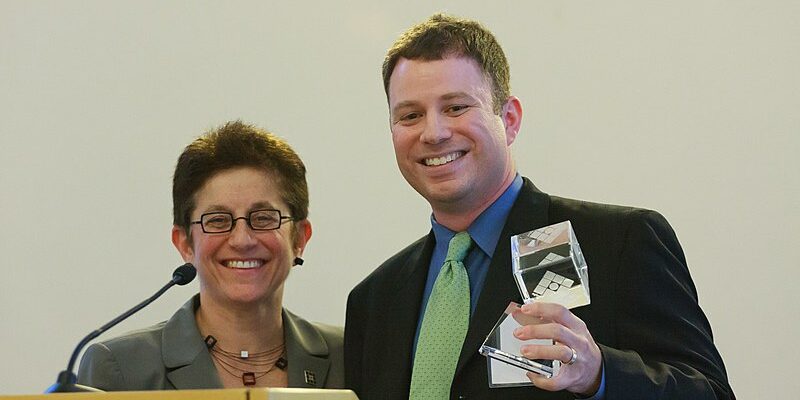 Democrats in the Senate may be caught in a pay-to-play scandal, and a watchdog group has accused them of supporting a Biden nominee because she cut them campaign checks. 
An investigation by The Washington Examiner revealed that Senators "Catherine Cortez Masto (D-NV), John Fetterman (D-PA), Raphael Warnock (D-GA), and Michael Bennet (D-CO) took hundreds of dollars in campaign money during the midterm elections from Gigi Sohn, who President Joe Biden tapped in January to serve on the Federal Communications Commission. Now, the American Accountability Foundation is demanding that the Ethics Committee take action to ensure the public that there is no "quid pro quo" in connection to Sohn's nomination.

"An investigation, and appropriate sanction, is required because the Senators accepted campaign contributions from Ms. Gigi Sohn, a pending nominee for the Federal Communications Commission, on whom they will have to vote," Tom Jones, president of the foundation, wrote in a Monday letter to committee Chairman Sen. Chris Coons (D-DE) and Vice Chairman Sen. James Lankford (R-OK). "Their acceptance of campaign contributions casts doubts on the impartiality of their actions and brings discredit and dishonor on the body."

The letter comes after the foundation called on the four Democratic senators on Feb. 8 to recuse themselves from voting on Sohn's nomination. Sohn, who was first tapped in 2021 and has faced hurdles clearing Congress, sat for a hearing before the Senate Commerce Committee last week.

During the 2022 election cycle, Sohn donated $550 to Warnock's campaign and cut $100 checks each to the campaigns for Cortez Masto and Fetterman, according to Federal Election Commission filings. She also donated $200 to Bennett's campaign and $2,900 between April and October 2020 to Biden's campaign, filings show."
Senator Ted Cruz took Sohn to task over her alleged corruption and called out his Democratic colleagues. 
Cruz also said, "Gigi Sohn is one of the most radical and ethically compromised nominees I have ever seen during my Senate tenure and should never have been nominated in the first place. But with new lawmakers on the Committee and 14 months having passed since Ms. Sohn was first nominated, our Committee has a duty to conduct a full and thorough vetting process of her nomination, including receipt of updated paperwork, meetings with Senators and staff, and a new public hearing. As incoming Ranking Member of the Commerce Committee, I look forward to working with Chairwoman Cantwell to ensure Senators are able to fulfill their constitutional responsibility to provide advice and consent on this nomination."
Sohn has been called a radical by many conservatives because she has made several questionable statements of the years. They claim that she would use her authority on the FCC to shut down conservative news outlets. Fox News wrote, "Sohn has openly entertained the idea of censoring some of the largest media networks in the country, which is alarming for someone who wants to be tasked with regulating communications. 
In tweets from just a couple years ago, she questioned whether Sinclair Broadcast Group, one of the largest media organizations in the country, deserved to have its broadcast license revoked by the FCC and suggested the Senate hold a hearing on the "negative impact" that "state-sponsored propaganda" from Fox News has had on democracy.
These tweets, which Sohn posted as an already-influential leader in the communications space, create real concern about what kind of censorship regulations Sohn might support on a Democrat-led FCC in an era when Big Tech is already silencing conservative voices online."
She's also taken such anti-police stances that The Fraternal Order of Police has opposed her nomination to the FCC, worrying that she'd use her power to undermine policing all over the country. 
The group "has voiced numerous objections to this nomination and continues to oppose Ms. Sohn due to the overwhelming and substantial concerns regarding her views and past history. Gigi B. Sohn's social media, public policy stances, and employment history has indicated serious animus towards law enforcement officers and the rule of law. In this document we have included some of the more prominent examples of this anti-police sentiment and other troubling pieces of evidence."
They also noted that she has supported the "defunding of the police" and listed several examples of her anti-police rhetoric.  
Most disturbingly, Sohn sits on the board of a non-profit that opposes laws designed to help the victims of sex trafficking because it could hurt the business of online prostitutes. Fox reported, "President Biden's nominee to sit on the Federal Communications Commission (FCC) currently sits on the board of the Electronic Frontier Foundation (EFF), a group that has vehemently opposed bipartisan legislation designed to protect sex trafficking victims. 
Gigi Sohn — who Biden nominated this month for a vacant FCC seat previously held by Ajit Pai, the agency's former chairman — joined EFF's board of directors in December 2018 after being a "close collaborator" with the group for nearly two decades, according to EFF Executive Director Cindy Cohn. That same year, EFF unleashed an assault on two bipartisan efforts to hold sex traffickers accountable and protect victims.
EFF has focused its ire particularly on the Stop Enabling Sex Traffickers Act (SESTA) and Allow States and Victims to Fight Online Sex Trafficking Act (FOSTA). The two bills were combined into one package that passed the House by a margin of 388-25 and passed the Senate in a 97-2 vote in early 2018 before former President Donald Trump signed it into law a month later.
While proponents of the legislation — including lawmakers on both sides of the aisle and a wide range of anti-human trafficking, civil rights and law enforcement groups — argued it would help children and other vulnerable communities against online sex trafficking, EFF said it would lead to censorship and would harm online-based prostitutes."
The Hill noted, "Sohn was advanced from the Commerce panel last year but was not confirmed by a full Senate vote. 
If she's confirmed during this third bout of nominating efforts, Sohn would give Democrats a 3-2 majority in the FCC and likely help the Biden administration advance its telecommunications agenda."
The leftwingers controlling the Biden administration must be hoping that the third time's the charm, but for everyone else, she's too radical to hold such a powerful position. 
[Read More: Sarah Palin Begs Ron DeSantis Not To Run For POTUS]