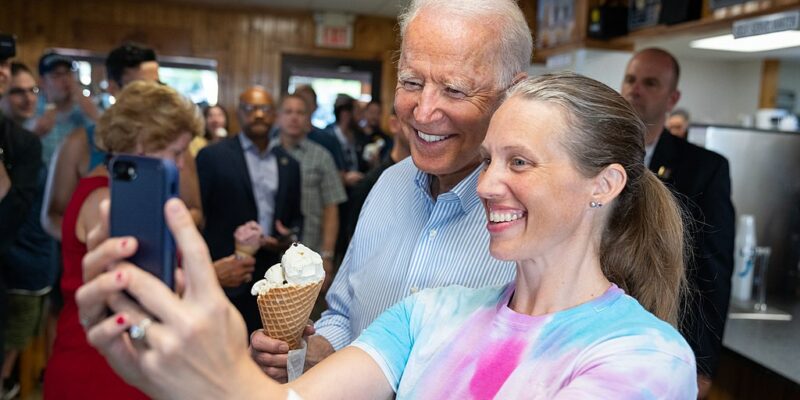 A Chinese Communist Party representative recently claimed that they would consider shooting down Speaker of the House Nancy Pelosi's plane if she continues with her plan to visit Taiwan, claiming that stopping there during her trip to Asia would be viewed as an invasion of the island.
Over the past year, China has become more belligerent toward Taiwan, an island that those in power on the mainland view as a breakaway province but which has had its own democratic independence for over seven decades. In March, China sailed an aircraft carrier near Taiwan in a move that was viewed by many foreign policy experts as a threat. 
In May, President Biden changed America's longtime stance toward Taiwan, saying "that he would use military force to defend Taiwan if it were ever attacked by China, dispensing with the 'strategic ambiguity traditionally favored by American presidents, and drawing a firmer line at a time of rising tensions in the region." 
Despite his seemingly tougher stance, the White House has asked Speaker Pelosi not to visit Taiwan at this time. China has issued warnings against the Speaker of the House from visiting the East Asian nation, but Pelosi isn't concerned.  
Now they seem to have upped the ante. 
The Washington Free Beacon reported: "If U.S. fighter jets escort Pelosi's plane into Taiwan, it is invasion," Hu Xijin, an analyst for the Chinese state-controlled Global Times propaganda outlet, said on Twitter. "The PLA has the right to forcibly dispel Pelosi's plane and the U.S. fighter jets, including firing warning shots and making tactical movement of obstruction. If ineffective, then shoot them down."

If US fighter jets escort Pelosi's plane into Taiwan, it is invasion. The PLA has the right to forcibly dispel Pelosi's plane and the US fighter jets, including firing warning shots and making tactical movement of obstruction. If ineffective, then shoot them down.

Pelosi is scheduled to depart Friday for a tour of Asia and it has been rumored that she will visit Taiwan. Tensions have been high ahead of Pelosi's trip, with the Chinese government warning her against making any stop in Taiwan, the contested island that China has repeatedly threatened to invade.

Pelosi will visit Japan, South Korea, Malaysia, and Singapore. CNN reported on Friday that the Taiwan visit currently "remains uncertain."

Xijin also has said in recent days that the Chinese military should "accompany" Pelosi's plane during her tour.
We reported earlier that Republicans had offered support for Pelosi's tougher stance against Chinese aggression. Senator Ben Sasse said, "Speaker Pelosi should go to Taiwan and President Biden should make it abundantly clear to Chairman Xi that there's not a damn thing the Chinese Communist Party can do about it. No more feebleness and self-deterrence. This is very simple: Taiwan is an ally and the Speaker of the House of Representatives should meet with the Taiwanese men and women who stare down the threat of Communist China."
Former Speaker of the House Newt Gingrich told Fox News, "She cannot allow the Chinese communist dictatorship to think that it can bully an American Speaker of the House. And frankly, she ought to tell the Pentagon and the State Department to shut up. They're always timid. They're always risk-averse. And they don't get it. It's very important to show strength. So the Chinese communists understand that we're real, and we're not, just as Mao called us a paper tiger."
China performed live-fire military drills on Saturday, and The Daily Mail reported that "has Beijing has reacted furiously to the prospective visit of the third ranking official in the US government to Taiwan." 
Fox News's Peter Doocy asked White House Press Secretary Karine Jean-Pierre about the threat, stating, "An official who is associated with Chinese State media is suggesting that if Speaker Pelosi tries to go to Taiwan that her plane could be shot down. Does the president have a response to that?" 
The Biden administration's response was not particularly confidence-building. Jean-Pierre said, "I'm not going to speak to a hypothetical."
Trump Secretary of State Mike Pompeo, who previously told Pelosi he'd meet her in Taiwan, slammed Biden for his weakness in not supporting the Speaker. During a radio interview, he said, "To allow America to be bullied by Chinese propaganda, right after, frankly, President Biden has had a phone call, a long phone call, with [Chinese President] Xi Jinping… would send a really bad message to our friends in the region: the Australians, the South Koreans, the Japanese." 
Pelosi will head a congressional delegation "to Singapore, Malaysia, South Korea and Japan. The trip will focus on mutual security, economic partnership and democratic governance in the Indo-Pacific region." The initial itinerary said nothing about Taiwan.
The Speaker is joined by five fellow House Democrats, including Foreign Affairs Committee Chairman Gregory Meeks from New York, Veterans' Affairs Committee Chair Mark Takano from California, Ways and Means Committee Vice Chair Suzan DelBene from Washington, Intelligence Committee member Raja Krishnamoorthi from Illinois, and Armed Services Committee member Andy Kim from New Jersey. 
In a press release, the Speaker of the House wrote, "Today, our Congressional delegation travels to the Indo-Pacific to reaffirm America's strong and unshakeable commitment to our allies and friends in the region."
Pelosi also said. "In Singapore, Malaysia, South Korea and Japan, our delegation will hold high-level meetings to discuss how we can further advance our shared interests and values, including peace and security, economic growth and trade, the COVID-19 pandemic, the climate crisis, human rights and democratic governance. 
She continued: "After a fuel stop in Hawaii, we were honored with a briefing from USINDOPACOM Leadership, as well as a visit to the Pearl Harbor Memorial and the USS Arizona. Our Members paid our respects to the valiant Servicemembers who perished in the brutal attack on Pearl Harbor. Throughout our travels, we will continue to convey the endless gratitude of Congress and the Country for our brave U.S. Servicemembers stationed abroad, whose service makes the region and world more stable and safe."
"It is my privilege as Speaker to lead this distinguished group of Members, which includes Chairs of Committees and Subcommittees of jurisdiction and champions of a strong U.S.-Asia Pacific partnership," Speaker Pelosi said. "We look forward to productive meetings that will continue to inform Congress's work to advance our values and interests and strengthen our partnerships in the region."
Earlier in the week, President Biden and President XI held a "two-hour-and-17-minute phone call" in which, according to CNN, Xi "offered an ominous warning to Biden, according to China's version of events."
The Chinese leader stated, "Public opinion shall not be violated, and if you play with fire you get burned. I hope the US side can see this clearly," he told Biden, according to China's state news agency. The official English translation later provided by the Chinese Foreign Ministry said, "Those who play with fire will perish by it."
In response to the threat against the second in line to the presidency, CNN noted that a "senior U.S. administration official called the Taiwan discussion 'direct and honest' but downplayed Xi's warning, suggesting it was standard for the Chinese leader to warn about the risks of 'playing with fire.'"
[Read More: Biden Finishes Trump's Work and Builds The Wall On The Southern Border]