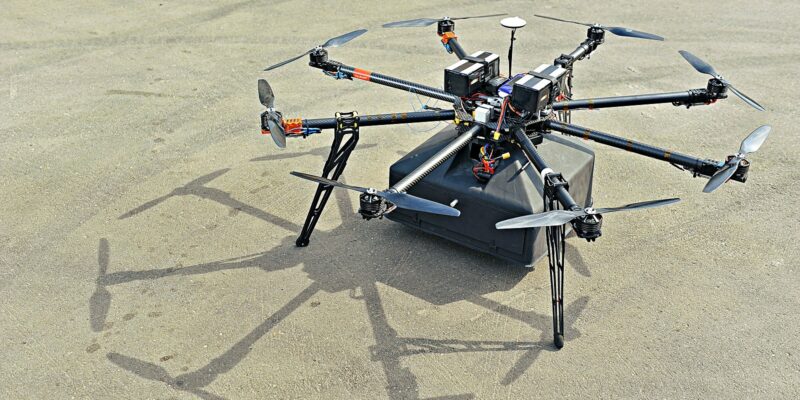 If you're planning on having a Labor Day barbecue in the backyard and live in New York City, you might get some surprise visitors watching you flip those burgers and sip your beer. Despite major crime rising by over 20 percent over the past year, the NYPD has decided to focus on the real culprits: those celebrating Labor Day by having a party, or in their words, "large gatherings." 
New York City's Labor Day revelry will have a new noise this year as the Police Department plans to deploy the remote-controlled, camera-equipped aircraft to monitor large gatherings — even backyard parties — connected to West Indian American Day celebrations in Brooklyn, writes The New York Times.

The plan was announced at a briefing on Thursday in Brooklyn ahead of J'Ouvert and the West Indian American Day Parade, events that honor the region's diaspora — New York is home to over 600,000 residents of non-Hispanic Caribbean descent. The celebrations commemorate emancipation, but have been the setting of violence in years past, with shootings marring previous events.

Both events are set to take place Monday, with J'Ouvert, a predawn carnival procession, kicking off the celebrations at around 6 a.m. in Crown Heights. The festivities typically attract around two million people.

Kaz Daughtry, an assistant police commissioner, said that the drone teams would be present starting Thursday night and would remain on duty through Monday morning.

"If a caller states there's a large crowd, a large party in the backyard," Mr. Daughtry said, "we're going to be utilizing our assets to go up, to go check on the party, to make sure if the call is founded or not."
Although there was a recent small riot in the city, civil liberties proponents have blasted the plan, decrying the use of drones as yet another trampling of individual privacy and liberty. 
"Pervasive drone surveillance can be easily misused to exploit and discriminate against New Yorkers, putting all of our privacy at risk," Daniel Schwarz, a privacy specialist at the New York Civil Liberties Union, said in a statement in response to the NYPD's planned drone use over the Labor Day weekend. "As the NYPD keeps deploying these dystopian technologies, we must push for stricter guardrails – especially given the department's lengthy history of surveilling and policing Black and Brown communities."
CNN noted that "police departments have been scaling up their use of drones, according to the ACLU. The group estimates 1,400 departments already use the technology with more not only poised to use drones but using them to respond to domestic incidents, wellness checks and even noise complaints – like the NYPD will be doing this weekend."
"If the police are sending a drone to every non-emergency situation, just because it might become an emergency situation, they are going to be sending an enormous number of drones flying across American cities and towns with intense regularity," Jay Stanley, a senior policy adviser for the ACLU who has written about drone use expanding without oversight explained to the news channel. 
"If communities don't put some brakes on law enforcement's use of drones, it's going to become an every day presence in many places. It shouldn't just be on the whim of a mayor. It should be discussions in the communities that can be helped by law enforcement and harmed."
The NYPD announced that several drones will be operated by different teams of officers and there will be a variety of capacities and capabilities among the devices. Some will be equipped with audio messaging capabilities, while others will be outfitted with powerful cameras that can stream video to NYPD command centers, tablets in patrol cars, and mobile devices held by officers, an official explained to CNN.
[Read More: Trump Enemy Looking For Promotion]