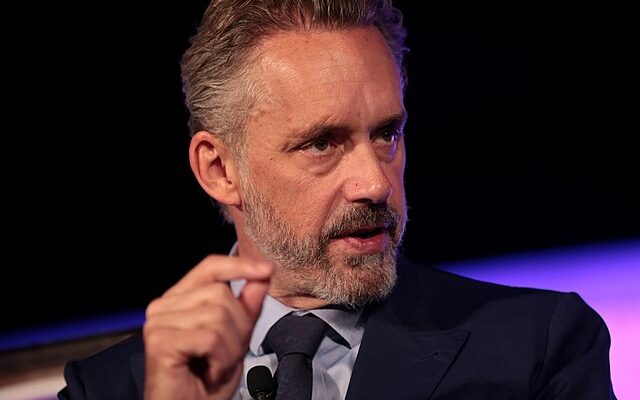 Over the past few years, while everyone in the United States wasn't looking, Canada somehow turned into a progressive-led nightmare. Prime Minister Justin Trudeau slandered Catholics, accusing them of having mass graves of indigenous children on their school grounds, investigations of which have turned out to be completely made up without a shred of evidence.
In 2022, a charity organization dedicated to helping people with disabilities claimed that Canada had become the most threatening place for disabled people since the Nazis. 
New Conservative Post wrote the time that "Canada appears to be turning into a dystopia, a nation that no longer values human life merely for its own sake. With the recent passage of their new assisted suicide law, first enacted in 2016 but expanded to cover "mental illness" earlier in the year, families living in the Great White North now have to be concerned that their confused or depressed relatives may be convinced to kill themselves in order to save the government-run national healthcare system some cash.  
The AP recently reported the disturbing story of Alan Nichols. Like many people in their sixties, he had a medical history that included depression and other medical issues, but none of them directly threatened his life. "When the 61-year-old Canadian was hospitalized in June 2019 over fears he might be suicidal, he asked his brother to "bust him out" as soon as possible.
Within a month, Nichols submitted a request to be euthanized and he was killed, despite concerns raised by his family and a nurse practitioner.
His application for euthanasia listed only one health condition as the reason for his request to die: hearing loss."
If killing the disabled to save money on their single-payer medical system wasn't a sign that fascistic tendencies have been growing among the Canadian elite, however, sending one of their famous political commentators to a "re-education camp" after he criticized the wrong people might ring alarm bells. 
CBC reported recently that "an Ontario court ruled against psychologist and media personality Jordan Peterson Wednesday, and upheld a regulatory body's order that he take social media training in the wake of complaints about his controversial online posts and statements.

Last November, Peterson, a professor emeritus with the University of Toronto psychology department who is also an author and media commentator, was ordered by the College of Psychologists of Ontario to undergo a coaching program on professionalism in public statements.

That followed numerous complaints to the governing body of Ontario psychologists, of which Peterson is a member, regarding his online commentary directed at politicians, a plus-sized model, and transgender actor Elliot Page, among other issues. You can read more about those social media posts here.

The college's complaints committee concluded his controversial public statements could amount to professional misconduct and ordered Peterson to pay for a media coaching program — noting failure to comply could mean the loss of his licence to practice psychology in the province."
Peterson has vowed to make the "social media training" as public as possible. Speaking on Fox News, the psychologist said, "I'm going to do everything I can to make all of this as public as I possibly can. I mean, I have done that from the beginning. I released all the documents that included the charges, so to speak, that the college is levied against me. I want to make this 100% transparent and let the public decide for themselves who exactly is acting, let's say, in an unprofessional capacity."
Peterson was asked if he would film the course, to which he said he was not sure if he would be allowed but that he would if possible. Other means he suggested included audio recordings and "extensive" notes.
"Somehow, everything that happens is going to be made public," Peterson continued. "It's absolutely necessary."
Dr. Jordan Peterson has been forced into reprogramming camp by the Canadian courts for having a voice of his own. He tells Primetime the left is launching an attack on western civilization and if you want to see the collapse of a democratic country, just look to the north. pic.twitter.com/s4OIzECWuQ

— Jesse Watters (@JesseBWatters) August 31, 2023
"The College of Psychologists is not punishing Peterson for any interactions with patients; rather it is censuring, fining, and attempting to "reeducate" him for public comments he made, including on social media and during podcast appearances," noted The Daily Wire. 
"Some of Peterson's supposed offenses, according to the College of Psychologists, included retweeting Conservative Party leader Pierre Poilievre's criticism of Canadian Prime Minister Justin Trudeau, criticizing a former senior Trudeau aide, and expressing opposition to the idea of the Ottawa police taking custody of the children of Trucker Convoy protesters.
Other supposed offenses do not involve direct criticism of the Canadian government, such as Peterson saying on Joe Rogan's podcast that accepting radical gender theory is a sign of "civilizations collapsing," calling climate change models unreliable, and criticizing Sports Illustrated for putting a plus-sized swimsuit model on the cover."
Peterson vowed to never stop expressing his opinions, especially on the negative impact the transgender movement had on young people. 
So the Ontario Court of Appral ruled that @CPOntario can pursue their prosecution

If you think that you have a right to free speech in Canada
You're delusional

I will make every aspect of this public
And we will see what happens when utter transparency is the rule

Bring it…

— Dr Jordan B Peterson (@jordanbpeterson) August 23, 2023
On Twitter, Peterson has three words for Canadian authorities going after him. Bring it on.
[Read More: NYPD Crosses The Line]