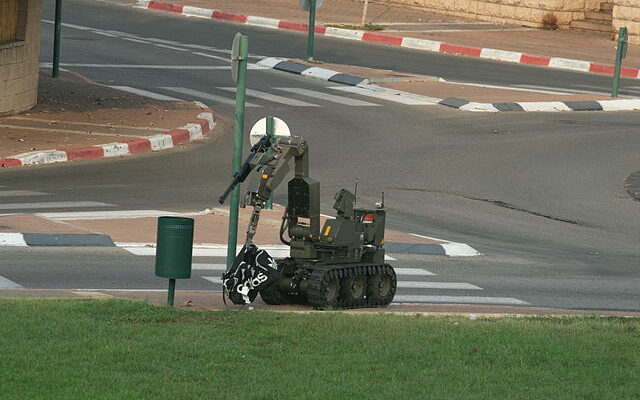 Over the past few years, political violence has escalated as leftwing culture warriors have received a modicum of pushback over their push to force their worldviews onto the public. Whether at pro-life health centers or public universities, the far left has threatened anyone who won't bow down to the cultural takeover being pushed on everything from baseball to churches to corporations. 
Much of the violence has been downplayed by media as they practice the two-tiered system of reporting: when left-leaning people do something bad, it's not a big deal. When right-leaning people notice something terrible, the story is that "Republicans are pouncing."
That leads to the latest incidents of liberal violence. Did you know that pro-LGBTQ+ activists have been sending in bomb threats to Target over that store discontinuing "tuck-friendly" swimwear designed by a Satanist after conservative women threatened a boycott? 
No? Of course not. That's because it's being portrayed in headlines as either being done by those supporting boycott if being mentioned at all. 
The Washington Post, under the ambiguous headline of "Target stores see more bomb threats over Pride merchandise," writes that an email sent to Oklahoma City TV station KFOR on Saturday afternoon listed seven locations in and around the area, starting the message with "we are going play a game" and ending it with "4/19/1995" — the date of the Oklahoma City bombing. The email claimed two of the seven Target stores had bombs.

Several news outlets notified the Oklahoma City police of the threats, police department spokesman Gary Knight said in a statement. After the stores were evacuated as a precaution, police did not find any suspicious items, he said.

News outlets in Vermont, New Hampshire and New York received the same threatening email Saturday, according to South Burlington Police Chief Shawn Burke. The message, which accused Target of betraying the LGBTQ+ community, named a store in South Burlington, Vt., and ones in Plattsburgh, N.Y., and in Keene and West Lebanon, N.H.

News outlets in Vermont, New Hampshire and New York received the same threatening email Saturday, according to South Burlington Police Chief Shawn Burke. The message, which accused Target of betraying the LGBTQ+ community, named a store in South Burlington, Vt., and ones in Plattsburgh, N.Y., and in Keene and West Lebanon, N.H.

Several bomb threats soon followed, targeting stores in Ohio, Pennsylvania and Utah, from people claiming to be angry about the removal of merchandise.
Other major outlets joined in on framing bomb threats perpetrated by leftwingers as being about the Target boycott by conservatives. 
USA Today: "Bomb threats made against Target stores in Utah, Ohio and Pennsylvania over Pride controversy"
The Hill: "Target stores in at least five states receive bomb threats over Pride items"
Although not receiving pushback from media outlets, the framing of the reporting has received pushback from conservatives on social media. 
You don't hate the mainstream press enough. pic.twitter.com/7380Szsdf4

— Bonchie (@bonchieredstate) June 13, 2023
For some reason they forgot to tell you in the headline that the threat came from a pro-LGBTQ source angry that the store backed down on Pride month https://t.co/VRkdhZIGPa

— Auron MacIntyre (@AuronMacintyre) June 13, 2023
These were LEFT WING THREATS, just to be clear.

"The stores all received the same email bomb threat over the weekend, which accused the retail chain of betraying the LGBTQ+ community, also naming the locations of four stores in the three states including South Burlington." https://t.co/oy2YVczL2o

— Pradheep J. Shanker (@Neoavatara) June 13, 2023
The public has caught on to the ways that liberal bias works. It now recognizes that bias operates not just in what's said but also in what's left unsaid, what's heavily investigated, what receives no skepticism at all, or who receives editorializing and how gets "just the facts." 
The realization has led to the complete distrust of the news media by Americans. Gallup recently noted, "At 34%, Americans' trust in the mass media to report the news "fully, accurately and fairly" is essentially unchanged from last year and just two points higher than the lowest that Gallup has recorded, in 2016 during the presidential campaign.
Just 7% of Americans have 'a great deal' of trust and confidence in the media, and 27% have 'a fair amount.' Meanwhile, 28% of U.S. adults say they do not have very much confidence and 38% have none at all in newspapers, TV and radio. Notably, this is the first time that the percentage of Americans with no trust at all in the media is higher than the percentage with a great deal or a fair amount combined.
There are several notable findings in the degrees of trust registered by partisans:
For the third straight year, the majority of Republicans indicate that they have no trust at all in the media. This figure jumped 10 percentage points in 2020 and has been at or near 60% since then. This year, 57% say they do not have any confidence, while 29% say they do not have very much.
At 27%, independents' confidence is at the lowest point in the trend. This is also the first time that it has fallen below 30%. Meanwhile, 41% of independents say they have no trust at all and 32% do not have very much.
While the great deal/fair amount of confidence reading among Democrats has never fallen below the majority level, the proportion with a great deal of trust has not topped 26%, and it is currently well below that at 18%."
Mike Rosen has explained what has happened to American media, writing earlier in the year that Donald Trump has turned liberal bias into flat-out activism. 
"In the late 19th century, "yellow journalism" was rampant, resorting to sensationalism, exaggeration, one-sided advocacy, and disregard for the facts to gather attention and readers. The inherent liberal bias of most journalists was bad enough in the 1960s, and it's only gotten worse, accelerating during the Reagan era, and rising to stratospheric levels in their treatment of Donald Trump. When he dubbed their biased reporting as "fake news" that was the last straw and the fraternity of liberal journalists went completely bonkers.
Journalists who regard Trump as the personification of evil threw even their pretense of fairness out the window. They rationalized that his counterattack on the Democrats' progressive order and agenda — that mirrors their own — made it their duty to take him down. Reasoning that the ends justify the means; lying, exaggerating, sensationalizing, and distorting the facts about Trump and others on their hit list became standard operating procedure. To be sure, there were enough valid criticisms of Trump to make resorting to these unethical tactics unnecessary. These same journalists who claim their profession is "noble," are simply practicing today's form of ignoble yellow journalism, which may explain their loss of public trust."
In case you're wondering how the bias and media cover has affected the way Democrats act, President Joe Biden met with a topless transgender "influencer and activist" with breast implants to the White House to an event that included children. 
[Read More: Musk Takes On 'The Devil']