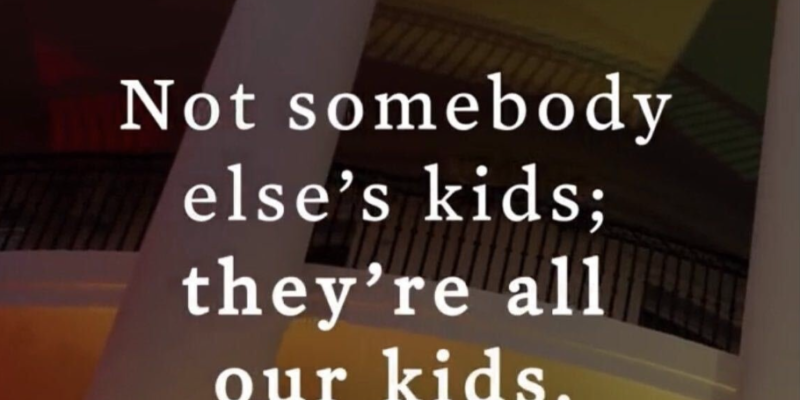 During the 2020 election, much of the media guffawed when Joe Biden was accused of supporting "transitioning for minors," typically considered the performing an irreversible surgery to remove the genitals on children or giving them hormone therapy opposite of the gender they were assigned at birth. 
On October 21, 2020, for example, The Associated Press wrote a "fact check" article with the headline "Biden did not say transgender children should be able to 'transition.'" 
The story continued: "CLAIM: Democratic presidential candidate Joe Biden said if your 8-year-old child wants to be transgender to make life easier, 'they have a right to transition and there is no reason for you to deny it.'"
CLAIM: Democratic presidential candidate Joe Biden said if your 8-year-old child wants to be transgender to make life easier, 'they have a right to transition and there is no reason for you to deny it.'"
Fast forward two-and-a-half years into his presidency, and now Biden's administration has appeared to threaten to withhold funding to hospitals in states that have banned these kinds of surgeries for children. 
During a committee hearing with HHS Secretary Xavier Becerra "demonstrated tacit support for social and medical gender transitions for minors in testimony on Tuesday before the House Committee on Education and the Workforce," reports The Washington Examiner.
"Rep. Glenn Grothman (R-WI) began the questions regarding gender transition medicine by describing his exchange with a 15-year-old girl who deeply regretted having a double mastectomy as part of a gender transition. When asked about her ability to consent as a minor, Becerra said that the decision ought to be between a physician and a patient, irrespective of age."
The dodge caused Jim Banks to jump in. Holding a recent paper written at taxpayer expense, the Indiana House member asked Becerra a question that revealed what most people are coming to realize: Joe Biden is not in charge of what his administration does; the radical bureaucrats are.  
Congressman @RepJimBanks: "So you would withhold hospital grants from states like mine that ban transgender sex reassignment surgeries for minors?"

HHS Secretary @SecBecerra : "We will-" pic.twitter.com/EdEqJ0Qrtb

— The Bull Moose Project (@BullMooseProj) June 13, 2023
Showing the secretary a report from HHS that recommends "cutting off" funds from states that "stigmatize transgender children," Banks asked Becerra, "Mr. Secretary, does this mean that HHS is seriously threatening to withhold hospital grants from states like my own if they refuse to go along with surgeries or puberty blockers for kids?"

"We're going to protect the rights of any American to get the healthcare they're entitled to and if someone tries to stop them from that that's a violation of the law," Becerra responded at which point Banks pressed him again and Becerra responded with a similar statement.

"So that's a yes," Banks said, before asking the secretary whether he supports school lunch funding being pulled from a state like Arizona that "refuse to comply with your definition of gender identity?"

Becerra again did not give a straight answer.

"It's pretty clear what you believe the report says so and Madam Chair I hope today that the history books look back and realize just how crazy the politics of this administration are," Banks said. "Mr. Secretary your photo with the president is going to be in those history books as history will not look back fondly on those policies."
"'The Biden administration wants to force states like Indiana to greenlight harmful and irreversible transition procedures on minors, and if you resist by protecting your family from their radical gender ideology, they want to kidnap your child,' Rep. Banks told Fox News Digital in a statement Tuesday following an exchange with Becerra during a House Committee on Education & the Workforce hearing. 
'It's indefensible, which is why Secretary Becerra tried so hard to wriggle out of answering for his evil policies.'"
This is not the first time that Biden's HHS officials have promoted these kinds of treatments for minors. HHS official Rachel Levine has routinely backed transitioning for minors.
Biden's Assistant HHS Secretary Rachel Levine calls the Mutilation of children 'necessary.'

"Gender affirming care is medically necessary, safe and effective for transgender and non-binary youth."

— Oli London (@OliLondonTV) June 12, 2023
Last year Levine was criticized by a Bernie Sanders-supporting whistleblower for "lying to the public about the sterilization of children in the name of promoting transgender procedures."
The administration's stance supporting "gender-affirming care" has received pushback from doctors. "Dr. Stanley Goldfarb of Do No Harm organization, a national association of medical professionals that combats "woke" activism in the healthcare system, told Fox News Digital that there is "no good evidence that children treated with gender-altering hormones or puberty blockers improved mental health assessments," wrote Fox News. 
"Levine's appearance at Connecticut Children's Hospital praising 'gender-affirming care' for minors and claiming it will be fully embraced is wrong and must be countered," Goldfarb said. "There is no good evidence that children treated with gender-altering hormones or puberty blockers have improved mental health assessments." 
"Despite assertions to the contrary, a recent study from the University of Washington showed that there was absolutely no change in the psychological well-being of children with gender dysphoria treated with these medications," Goldfarb continued. "There can be irrevocable harm being done to children by those pushing for these radical, ideologically driven, treatments. Treatment for minors needs to be based on rigorous scientific inquiry, not on dubious, agenda-driven studies or the demands of activists."
Nations typically held up as examples for the United States by progressives have banned gender transitioning for minors. Saying "American activists distort the situation in European countries to defend an aggressive approach to pediatric gender medicine," City Journal reported that "in the past few years, European health authorities conducted systematic reviews of evidence for the benefits and risks of puberty blockers and cross-sex hormones. The findings from these reviews—that the certainty of benefits is very low—guided the hand of policymakers there to restrict access to hormones. Currently, minors in these countries can access puberty blockers and cross-sex hormones only if they meet strict eligibility requirements as set out in the Dutch protocol and only in the context of a tightly controlled research setting.
The systematic reviews by Sweden's Committee for Medical and Social Evaluation (SBU), meantime, likewise found that the evidence for the mental-health benefits of hormones, including from the Dutch study, was very uncertain, because of the 'moderate to high risk of bias' in these studies. The studies exhibit numerous methodological shortcomings, including confounding factors, lack of control groups, and high rates of attrition. "The identified scientific basis regarding hormone treatment of children and adolescents with gender dysphoria," SBU concludes, 'is limited and it is not possible to draw any conclusions with moderate or high reliability. For most outcomes examined in this report, the evidence is insufficient and conclusions cannot be drawn.' SBU also reported "low confidence' in the assessed health risks of hormonal interventions in minors. In essence, Sweden recognizes this as a medical experiment with no high-quality, reliable data on long-term benefits or risks."
The debate over funding comes on the heels of a White House Pride event attended by children where President Biden posed for pictures with a transgender activist, Rose Montoya, who later exposed her breasts on the White House lawn. 
During the event, Biden gave a speech in which he revealed he did not know how kites work and appeared to say that American children belong to the government rather than their families. 
To the LGBTQI+ Community – the Biden-Harris Administration has your back. pic.twitter.com/ZlUNwWOcch

— The White House (@WhiteHouse) June 13, 2023
The speech received pushback from parents on social media. 
You are the government.

They are NOT your kids.

— Elon Musk (@elonmusk) June 14, 2023
I think it's questionable messaging from the WH, myself. pic.twitter.com/OGbgPMgepy

— Jeff Blehar is *BOX OFFICE POISON* (@EsotericCD) June 14, 2023
Only after he received broad condemnation did the White House issue an apology. 
[Read More: Radical Bomb Threats From Left Being Downplayed…Again]