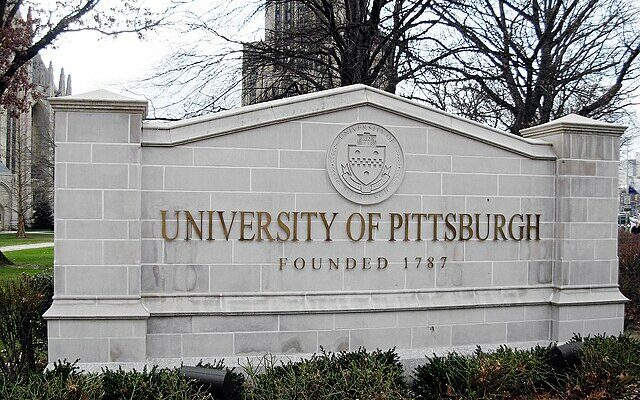 In 2009, CBS News did a report called "Bullet Fee" in which they described how the theocracy in charge of Iran would use violence to shut down anyone who challenged the nation's fundamentalist orthodoxy and then would add insult to injury by charging the victims' families for the bullets used to shut them up. 
"On Saturday, amid the most violent clashes between security forces and protesters, Mr. Alipour was shot in the head as he stood at an intersection in downtown Tehran. He was returning from acting class and a week shy of becoming a groom, his family said.The details of his death remain unclear. He had been alone. Neighbors and relatives think that he got trapped in the crossfire. He wasn't politically active and hadn't taken part in the turmoil that has rocked Iran for over a week, they said. […]
Upon learning of his son's death, the elder Mr. Alipour was told the family had to pay an equivalent of $3,000 as a "bullet fee" — a fee for the bullet used by security forces — before taking the body back, relatives said."
In the United States, it appears one public university has taken the wrong lessons from that story. The University of Pittsburgh has sent a bill to two conservative groups, ISI and College Republicans, requesting $18,734 in "security fees" after their event debating transgenderism was attacked by activists egged on by university officials. 
In April Michael Knowles was set to debate Deirdre McCloskey, an author and professor at the university, who is transgender. However, the professor back out merely days, "claiming she did not know who Knowles was and accused him of stirring up hatred."
"It's a shame because what this event was supposed to be was Michael Knowles debating someone who is transgender," said Logan Dubil, a volunteer for the event and student at Point Park University. "I was actually really excited for both sides to have a platform. Now this professor dropped out. It's two conservatives debating, which I think is why people are a little bit more riled up."
Local news covered the event showing the actions of protesting students who'd rather be violent than hear someone else's point of view. 
A body dummy with a picture of Michael Knowles' face on it has been lit on fire, about a half hour before Knowles is set to participate in an event on Pitt's campus. Knowles said earlier this year that he believes "transgenderism" should be "eradicated." @WTAE pic.twitter.com/l1k3TrEkDN

— Mike Valente (@ValenteWTAE) April 18, 2023
The attack came on the heels of conservative speaker Riley Gaines being held hostage at San Francisco State University by activists who become violent at the slightest pushback to campus orthodoxy and a Wayne State University professor being put on leave after saying that it would be OK to kill a conservative speaker who came to campus.
Pitt now finds itself in a fight over free speech, especially since the violence was allegedly stirred by university leaders themselves. 
The Daily Caller writes that on April 18, the College Republican chapter and the Intercollegiate Studies Institute (ISI) hosted conservative commentator Michael Knowles for a debate with BASED Politics co-founder Brad Polumbo on the issue of transgenderism, while over 250 protesters set off smoke bombs, fireworks and burned an effigy of Knowles. Several university officials expressed displeasure that the event was taking place and encouraged the protesters resulting in the university demanding thousands in damages and security costs from the chapter, according to a demand letter from Alliance Defending Freedom.

"On March 10, the University issued a Press Release calling the April 18 Event 'toxic and hurtful for many people in our University community,'" the letter reads. "On March 16, Provost [Ann] Cudd referred to a recent speech by Michael Knowles as 'repugnant' and 'hate-filled rhetoric' in a message she sent the Pitt Community. And on April 14, Professor Mahoney advised her students that '[t]he Theatre Arts department, along with many other departments, students, faculty, and staff at Pitt, strongly condemns this event and has called on the University to cancel Knowles' appearance due to his history of spreading hate speech and inciting violence against trans people' … and invited students to participate in 'several events planned for Tuesday, April 18.'"

The letter noted that despite university officials allegedly "inciting" students to riot, UPitt informed ISI on May 19 that it would be responsible for the $18,734 in security and damage fees and demanded a few weeks later that the transfer of the funds be made "very soon." ADF argued that the university's "wide and boundless discretion" to decide what is considered a security fee is "fraught with problems" and pointed to a contract signed by UPitt that states the school would be responsible for "all… security personnel deemed necessary by the university."
"What happened at the University of Pittsburgh is a tragedy. College is a partnership between students and faculty rooted in mutual respect, friendship, and the pursuit of knowledge," said ISI President Johnny Burtka. "The university violated this sacred trust by inciting a riot that threatened the lives and liberties of students peacefully assembled to discuss and debate ideas. This dereliction of duty is unacceptable in a free society, and ISI will fight to ensure it never happens again."
In a statement, the ADF also explained that "the university violated the constitutional rights of ISI and the university's College Republicans by assessing an improper security fee on the event, deliberately fomenting unrest designed to shut down the event, and failing to control the riotous crowd and instead urging ISI to terminate the event before it even concluded.
The letter requests that, to avoid potential legal action, the university immediately rescind its demand that ISI pay $18,734 in security fees for the event; revise its Event Scheduling Guidelines and standard event contracts to spell out all criteria used to determine security fees, ensure that fees are not prohibitively expensive, and forbid fees based on expected listener reaction and the content and viewpoint of speech; and reimburse ISI and College Republicans for the costs of the event."
Although the university is state-funded, Pitt has been called "one of the nation's priciest public universities for local families." 
The outlet Public Source recently noted that "public universities provide lower tuition for in-state residents, but that discount doesn't go as far at Pitt. The university's average price of attendance for local families is one of the highest in the country, partly because of downward-trending state investment in public higher education.
Using data from the U.S. Department of Education, PublicSource and The Pitt News compared the cost of attendance at Pitt to the 34 other leading public research universities in the nation. Pitt's estimated in-state tuition and fees were the most expensive, totaling $21,080 in the 2022-2023 academic year. That excludes the additional costs of textbooks, supplies, housing and food, which brought the total price to, at most, $37,028. 
While roughly half of Pitt families receive financial aid to reduce that sticker price, they're still shelling out more than most. The university's average net price of attendance – which factors in aid – was the second-most expensive of that group of leading public research universities as of the 2020-21 academic year, the most recent year for which data was available. The Pennsylvania State University was the most expensive.
These numbers can add up over four years. Families at Pitt pay, on average, about $23,000 a year. Those at other top public research universities pay less — at the Georgia Institute of Technology, for instance, families pay around $17,360 a year, on average. 
Public universities are regional economic drivers and gateways of opportunity, but rising tuition costs threaten that public good." 
The University of Pittsburgh recently bragged that it "surpassed a $1 billion landmark in research-based expenditures in fiscal year 2022 — placing it in the esteemed 'top 21' company of institutions like Johns Hopkins, Harvard and Stanford universities — is certainly exciting and encouraging, but also the natural result of focused goals and priorities." Much of that tens of millions in grant money comes from the federal government. 
So that begs the question: Why are taxpayers, both in Pennsylvania and through the federal government, funding a university that still keeps itself unaffordable for regular people while refusing to stand up for American values like free speech? 
[Read More: New York Mayor Says Private Individuals Should Host Illegal Immigrants In Spare Rooms]