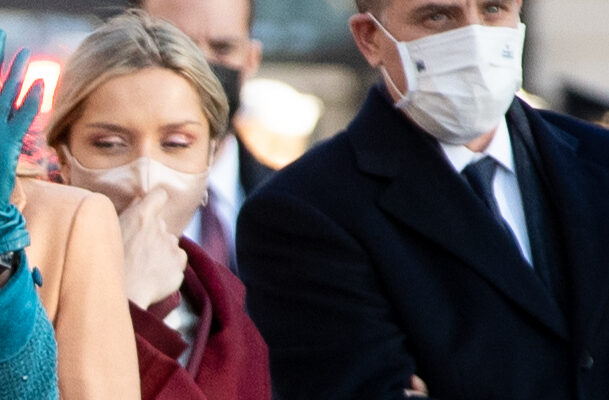 A former Obama administration staffer has said enough is enough. Now he's blowing the whistle on Joe Biden and revealing that as vice president, the current occupant in the White House traveled abroad to help his son collect kickbacks from foreign nationals. 
Fox News has the latest bombshell revealing the "malfeasance" of the Biden Family. 
"Mike McCormick, a stenographer for the White House for 15 years, told "Fox & Friends First" the FBI has been ignoring his alarms on the matter despite his willingness to testify under oath before the federal grand jury investigating Hunter.

"In February, I went to the FBI and filed one of their tips on their website. If you do that, and you're lying to them, you go to jail. I'm not lying. I'm telling the truth, and I'm not going to jail," McCormick said Thursday. "Joe Biden is a criminal. He was conducting malfeasance in office to enrich his family. Jake Sullivan is a conspirator in that, and there's more… Obama officials involved in it, I believe."

McCormick, who worked with Biden from 2011 to 2017, detailed a key dialogue involving the vice president, aide Jake Sullivan and the press on Air Force Two before a trip to Kyiv, Ukraine, on April 21, 2014.

"I'm sitting back there with a tape recorder. Jake Sullivan comes back and somebody asks about fracking. His answer is, well, we're bringing a lot of American assistance over for fracking. Burisma was the direct beneficiary of that fracking, and that's what I recorded, and that's in a White House transcript," McCormick said.

"In the transcript, you don't know who Jake Sullivan is. It's a senior administration official. I'm the witness that says Jake Sullivan is the guy who said it and he should be investigated because at the time Hunter Biden was on the board of Burisma and Joe Biden is bringing American taxpayer money to enrich that company and himself and his family," he continued."
After the trip, the United States government sent $50 million to Ukraine's energy market shortly after the trip.
"Giving a rundown of priorities for the trip, Sullivan — described in a transcript as an anonymous 'senior administration official' — said Biden would 'discuss with [Ukrainian officials] medium- and long-term strategies to boost conventional gas production, and also to begin to take advantage of the unconventional gas reserves that are in Ukraine,'" according to The New York Post.
"Asked for details, the Biden aide said the US was interested in providing 'technical assistance to help [Ukraine] be able to boost production in their conventional gas fields, where presently they aren't getting the maximum of what they could be' while offering 'technical assistance relating to a regulatory framework, and also the technology that would be required to extract unconventional gas resources; and Ukraine has meaningful reserves of unconventional gas according to the latest estimates.'
McCormick, who worked more than a decade at the White House, told The Post this week he believes the timeline of events, featuring the unmasked longtime Joe Biden aide, demonstrates that the president used his prior position to help his son's foreign business interests.
Now, McCormick tells The Post that he wants to testify before the federal grand jury in Delaware considering charges against Hunter — saying he has relevant information that the FBI ignored.
'They've been looking at Hunter Biden, but this ties Joe Biden and [Sullivan] into promoting a kickback scheme with Ukraine," he said. "It's the timeline that does it.'"
McCormick is just the latest in a long line of witnesses and pieces of evidence that suggest the Biden family is one of the most corrupt political families in history. 
James Comer, the chairman of the House Office of Government Oversight and Reform, has begun reviewing some of Hunter Biden foreign dealings. The Kentuckian has issued several findings so far of his investigations, including disclosures that the president's son allegedly used contacts in the FBI to help China. He has also shown that the president's daughter-in-law, and former Hunter girlfriend who dated him after his brother Beau passed away from cancer, received a huge paycheck from a foreign entity. She works as a school counselor, not an international financier. 
That the vice president would help his son grift from Ukraine foreign aid should be shocking, but it's not that surprising. 
One of the great revelations from Hunter's "laptop from Hell" was that he routinely leveraged his famous last name and father's position to make obscene amounts of money.
The current president has been implicated in emails to some of his son's shady deals and more recent investigations showed that Joe Biden took classified documents related to Ukraine with him after leaving the vice presidency. Some of the documents, Comer alleges, were shared by Hunter with Ukrainian business contacts.
[Read More: Media Star Potentially Making 2024 Announcement]