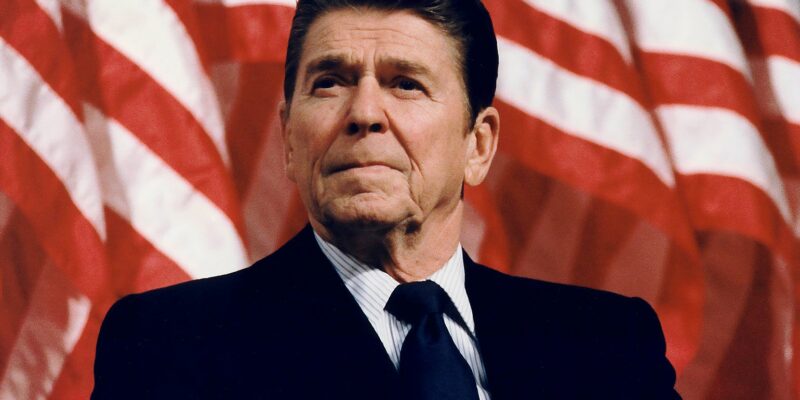 In 1980, in the midst of rising food prices, rising interest rates, and an energy crisis, Ronald Reagan famously closed his debate with the hapless Jimmy Carter by asking the simple question: "Are you better off than you were four years ago?" He went on to sweep the nation and become the 40th President of the United States.
Today, Republicans appear to be asking the same question, but in nearly half the number of years this time around. Over the past couple of years, Americans have been hammered by Biden's reckless policies. Instead of focusing on ways to fix supply chain issues, he and the Democrats would rather give rants about his predecessor. Rather than worrying about gas prices, he and the Democrats are focused on providing doctors and professors a massive break on their student loans. Instead of talking about the cost of groceries, he and the Democrats would rather he took interviews with an actor dressed up in "woman face." 
Nothing may show if we are better off than we were before Biden than a recent survey that revealed how the liberal policies of the last two years have made 20 percent of the country struggle to afford a typical Thanksgiving meal. 
Financial Advisor reported, "A survey by online financial advisor Personal Capital said one in five Americans doubted whether they would have enough money to cover the cost of Thanksgiving this year. They said they are cutting back by hosting smaller dinners, eliminating at least one dish to save money, and asking guests to bring their own alcoholic beverages.

Gen Z, the demographic that feels the most financially constrained, is opting for meals of soup, salad and pizza. They're also more willing to ask friends to pay their share of the feast.

Limited-service restaurants, where you pay before you eat, have become an option for those wanting a catered meal since they've been slower to raise prices. In this category, chains like Boston Market are offering meals-to-go with roasted turkey, gravy, stuffing, mashed potatoes, cranberry relish, dinner rolls and apple pie for less than it costs to make at home, in some cases.

Swanson said the premium on dining out has never been smaller. Inflation in the 'food-away-from-home' category is rising at a slower rate than for groceries. 'For anyone who wants to pamper themselves and forgo the hassle of cooking and cleaning up at home, this could be the year to book your favorite restaurant,' he said. 'Just call ahead as many are short-staffed and not all restaurants are open.'"
The Biden Administration saw inflation and wanted to brag about it, tweeting that President Biden's policies had created the largest increase in Social Security cost of living increases before the new and improved Twitter fact-checked them. 
The Biden White House has officially deleted the tweet where they take credit for 8% annualized inflation. But screenshots are forever. https://t.co/DrgB9Vj3a0 pic.twitter.com/JCAec1Wb8M

— Noah Rothman (@NoahCRothman) November 2, 2022
Americans have said over and over that they are worried about inflation. One pollster wrote, "One week before Election Day, an increasing number of Americans say inflation (36 percent) is the most urgent issue facing the country today, up 9 percentage points since late August, according to a Quinnipiac University national poll of adults released today."
Showing just how out of touch he is, Biden has decided to hold a major speech at Union Station in Washington, D.C. He will not be discussing things impacting ordinary people's lives, but instead once again talking about Donald Trump, MAGA "semi-fascists," and whatever else his Twitter-obsessed administration thinks the people care about.  
Biden's still laser focused on the concerns of progressive Twitter instead of the top concerns of voters. https://t.co/JpI3pCiHbO

— Dan McLaughlin (@baseballcrank) November 2, 2022
Politico writes, "Biden's advisers had hoped to make his closing campaign argument about economy and inflation but could not ignore the confluence of dark conspiracies that have further tested the nation's stability.
Biden has frequently returned to the theme of needing to protect 'the soul of the nation," the centerpiece of his speech in Philadelphia delivered just before the unofficial Labor Day kickoff of the general election season. The speech Wednesday night in Washington will act as a sort of bookend, with the president trying to impress upon voters that their bottom lines aren't the only things at stake in these midterms.
In Philadelphia, Biden took square aim at so-called MAGA Republicans who refuse to honor 2020 election results and who have espoused violence as a legitimate means of political discourse." 
Left unsaid by Politico is that the result of the speech in Philadelphia was that most Americans concluded Biden was trying to "incite conflict among Americans." 
One person who does understand what's happening is Joe Rogan. On a recent podcast, The Joe Rogan Experience podcast, the comedian said that Democrats and their liberal policies are "making Republicans" for the midterm elections.
He continued: "There are a lot of people that are afraid of talking about it, but they're not afraid of voting about it," Rogan said. "Because there's a lot of people that are afraid of the reprisal. They're afraid of getting attacked, and they'll silently, when they're amongst friends, go 'What the f*** is going on? Like, what is going on?' And those people — that's going to be responsible for the red wave."
"People are just like, 'What the f*** are you saying?'" Rogan added, referencing Democrats' policies and campaign talking points leading up to the midterm elections. "They're making Republicans."
We'll find out who's right next week. 
[Read More: Reporter Racism Exposed After Sanctimonious Tweets]