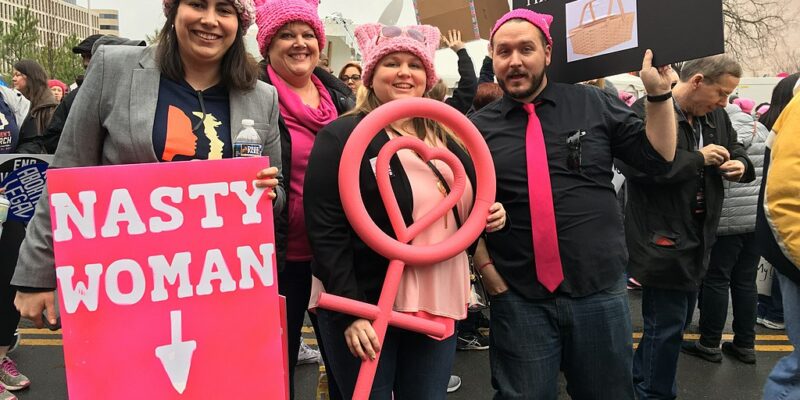 "Two hundred fifty years of slavery. Ninety years of Jim Crow. Sixty years of separate but equal. Thirty-five years of racist housing policy. Until we reckon with our compounding moral debts, America will never be whole." 
Those words led off Ta-Nehisi Coates's "Case for Reparations" in The Atlantic in 2014. Coates reignited a national conversation about whether the United States should make reparations for slavery and past federal discrimination.
In 2020 The Brookings Institute wrote a paper in favor of reparations, writing, "Central to the idea of the American Dream lies an assumption that we all have an equal opportunity to generate the kind of wealth that brings meaning to the words "life, liberty and the pursuit of happiness," boldly penned in the Declaration of Independence. The American Dream portends that with hard work, a person can own a home, start a business, and grow a nest egg for generations to draw upon. This belief, however, has been defied repeatedly by the United States government's own decrees that denied wealth-building opportunities to Black Americans."
The authors noted, "Reparations—a system of redress for egregious injustices—are not foreign to the United States. Native Americans have received land and billions of dollars for various benefits and programs for being forcibly exiled from their native lands. For Japanese Americans, $1.5 billion was paid to those who were interned during World War II. Additionally, the United States, via the Marshall Plan, helped to ensure that Jews received reparations for the Holocaust, including making various investments over time. In 1952, West Germany agreed to pay 3.45 billion Deutsche Marks to Holocaust survivors." 
Less than a month into his presidency, Joe Biden backed the idea of trying to see how reparations might work. The AP wrote in February 2021 that the "White House is giving its support to studying reparations for Black Americans, boosting Democratic lawmakers who are renewing efforts to create a commission on the issue amid the stark racial disparities highlighted by the COVID-19 pandemic." 
Merely months later, Biden began to privately back away from his public statements. Brenda Lawrence, a Michigan congresswoman and the 2nd vice chair of the Congressional Black Caucus, told Politico in June of that year that the president "did talk about his plate [being] full with trying to get the infrastructure bill passed and that he really wanted to make sure that he could get that through before he took on anything else."
While pushing aside reparations for slavery, President Biden did have time to find reparations for another group, one that he desperately needs to vote this November: well-to-do, college-educated liberals. 
Earlier in the week the president unilaterally decided that families making less than $250,000 a year should receive a break from their student loans.
The New York Times shared some details: President Biden announced a plan on Wednesday to wipe out significant amounts of student loan debt for tens of millions of Americans, saying he would cancel $10,000 in debt for those earning less than $125,000 per year and $20,000 for those who had received Pell grants for low-income families.

"All of this means people can start finally to climb out from under that mountain of debt," Mr. Biden said in remarks from the White House. "To finally think about buying a home or starting a family or starting a business. And by the way, when this happens, the whole economy is better off."

But inside the White House, Mr. Biden's top aides were debating the political and economic ramifications of the decision. According to people familiar with his thinking, the president was concerned that loan cancellation would be seen as a giveaway that would be an affront to those who had paid their or their relative's tuition. Some top aides also argued that Mr. Biden lacked the legal authority to move forward with the sweeping loan forgiveness and that he should work with Congress instead of using executive action.

Mr. Biden's economic advisers, however, made the case that by resuming loan payments and pairing the loan forgiveness with income caps, the cancellation would have a negligible effect on rising consumer prices. Arindrajit Dube, an economist at the University of Massachusetts, Amherst who consulted with administration officials on student loans, said in an interview that the additional consumer spending spurred by the bill would be a "drop in the bucket" in the U.S. economy and unlikely to add to inflation.
While defending his new policy, Biden made some cringe-worthy racial statements. Believing he was demonstrating that his approach to loan forgiveness helped racial minorities more than wealthy white people, the president said, "The burden is especially heavy on Black and Hispanic borrowers, who on average have less family wealth to pay for it. They don't own their homes to borrow against to be able to pay for college."
According to statistics from the National Association of Realtors, African American homeownership, while down following the pandemic, is around 44 percent, while "Hispanic American homeownership is at an all-time high and above 50% for the first time." 
Fox News noted, "President Biden has long been prone to gaffes, particularly when it comes to racially charged remarks.
While on the campaign trail in 2019, then-candidate Biden said 'poor kids are just as bright and just as talented as White kids,' implying that only minority children are poor.
In 2020, during a testy exchange with Charlamagne Tha God, Biden told Black voters who were still contemplating between supporting him or President Trump 'you ain't Black.'
Biden raised eyebrows with remarks attempting to differentiate the Black and Hispanic communities, saying, 'Unlike the African-American community, with notable exceptions, the Latino community is an incredibly diverse community with incredibly different attitudes about different things.'"
Responding to the comments, the GOP released a video documenting Biden's "soft racism" during his 40 years in the public. 
As NCP documented earlier in the year, the turnover among African American staff at the White House has been particularly notable. In May, Politico reported, "At least 21 Black staffers have left the White House since late last year or are planning to leave soon. Some of those who remain say it's no wonder why: They describe a work environment with little support from their superiors and fewer chances for promotion….The departures have been so pronounced that, according to one current and one former White House official, some Black aides have adopted a term for them: "Blaxit."
Some critics have wondered if the president's student loan forgiveness scheme is another example of "blackwashing" by this White House. Although it is true that "Black and African American college graduates owe an average of $25,000 more in student loan debt than white college graduates," according to the Education Data Initiative, "54 percent of all student loan debt is held by White and Caucasian student borrowers." 
This means the billions of dollars in loan forgiveness will be mostly going to upscale, liberal white college graduates, a group that has grown in power so much within the Democratic Party that it's been labeled "The Democrats' Privileged College-Kid Problem" by Politico.  
Biden's usual allies have noticed the disparity with his loan forgiveness policy, as well. The typically reliably liberal Washington Post editorial board heavily criticized the president's announcement. 
On the day of the announcement, the newspaper wrote, "Under progressive pressure to force grandiose policy changes, President Biden has generally embraced sensible reforms over flashy gimmicks. But his Wednesday student loan announcement did just the opposite."
After explaining that the pause of paying back student loans was a case that was "hard to make." Wapo took a blowtorch to the White House: "The loan-forgiveness decision is even worse. Widely canceling student loan debt is regressive. It takes money from the broader tax base, mostly made up of workers who did not go to college, to subsidize the education debt of people with valuable degrees. Though Mr. Biden's plan includes an income cap, the threshold does not reflect need or earnings potential, meaning white-collar professionals with high future salaries stand to benefit. Student loans, moreover, are a poor proxy for household income: An analysis by policy researcher Jason D. Delisle found that, in 2016, students from high-income and low-income families were just as likely to take on debt for their first year in an undergraduate program — and students from high-income families borrowed the largest amounts.

Mr. Biden's plan is also expensive — and likely inflationary. The Committee for a Responsible Federal Budget estimates that extending the loan pause to the end of the year would cost $20 billion, while forgiving $10,000 for households making less than $300,000 would cost $230 billion. Together, these policies would nullify nearly a decade's worth of deficit reduction from the Inflation Reduction Act. Moreover, it is unclear that the 1965 Higher Education Act even grants the president the legal authority to take such a sweeping step, given that it was historically understood to permit only more targeted relief."
Supporting a proposal to expand Pell grants to those most in need, the editorial concluded by pointing out the obvious, writing, "Mr. Biden's student loan decision will not do enough to help the most vulnerable Americans. It will, however, provide a windfall for those who don't need it — with American taxpayers footing the bill."
On the bright side, while this new policy won't solve problems for ordinary Americans, especially those working hard and still struggling with inflation, at least the majority of White House staff and a huge portion of their allies in the media will be getting a nice check for $10k. 
[Read More: Raphael Warnock In Trouble For Misusing Campaign Funds]