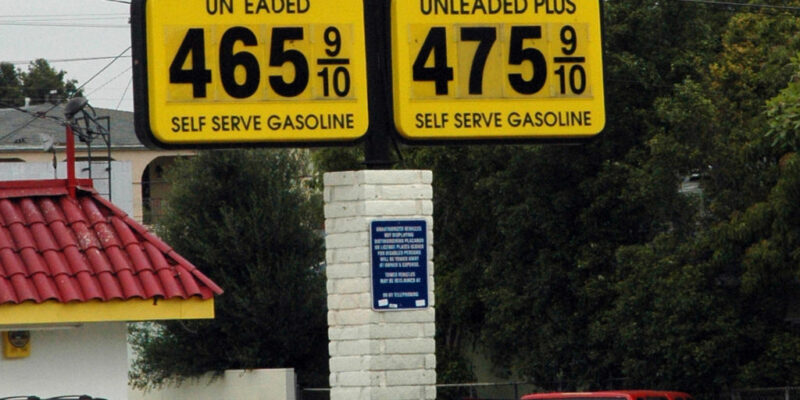 In March, Inflation rose at the fastest pace in four decades as consumer prices jumped 8.5%, crushing American pocketbooks. The 40-year high comes as expenses for gasoline, groceries, rent costs, electricity, and other necessities surged. USA Today reports, "Prices rose 1.2% from their February level, the sharpest monthly increase since September 2005."
Yahoo News put this into context for Americans. "The Bureau of Labor Statistics' (BLS) Consumer Price Index (CPI) rose 8.5% in March compared to the same month last year, according to the latest report released Tuesday. That marked the fastest rise since December 1981. This followed a 7.9% annual increase in February. Heading into the report, consensus economists were looking for an 8.4% jump for March, according to Bloomberg data.

Some of the biggest contributors to the latest increase in Inflation were food, shelter and gasoline, according to the BLS. In fact, the index tracking gas prices surged to rise 18.3% month-on-month in March, comprising more than half of the total monthly increase in CPI. In February, gasoline had posted a 6.6% monthly increase.

But even excluding more volatile food and energy prices, the CPI also posted a marked move higher in March. The core CPI jumped 6.5% in March over last year, accelerating from a 6.4% increase in February and representing the fastest increase since August 1982."

The White House has cynically blamed Vladimir Putin's invasion of Ukraine for the rising costs of gasoline and other goods rather than his reckless spending, energy policies, and inability to solve supply chain issues. White House Press Secretary Jen Psaki told reporters that the Biden administration expected the March's Consumer Price Index to show "extraordinarily" Inflation due to "Putin's price hike." What she left out is that Inflation has been skyrocketing since 2020. 
Even Biden's allies know that the White House is stretching the truth. Democratic Senator Joe Manchin criticized the Biden administration, saying it "failed to act fast enough." He continued: "The American people deserve the truth about why record inflation is happening and what must be done to control it." 
Florida Governor Ron DeSantis also took on the White House. The Republican wrote, "Inflation is at a 40-year high of 8.5% due to federal policies of borrowing & printing money at unfathomable levels & bad energy policy, which is hurting Floridians. Biden could unleash domestic energy production to provide relief. Instead, he is content watching people suffer."
The president's response to the increasing cost of goods has been to flail. He announced recently that the EPA "will allow E15 gasoline—gasoline that uses a 15% ethanol blend—to be sold in the United States this summer in an effort to expand Americans' access to affordable fuel supply amid the surge in gas prices across the nation." This gimmick is expected to lower gas by a whopping 10 cents a gallon after rising by over a dollar since Biden entered the White House. 
Consumers must be wary about using E15 in their gas-powered yard tools. The Outdoor Power Equipment Institute (OPEI), has warned that small engine-powered equipment are not designed to run on anything greater than E10. "Improperly filling your lawn equipment with E15 could result in irreversible engine damage, in addition to exposing operators to a variety of safety risks."
Ethanol-free gas stations can be found using: https://www.pure-gas.org/
[Read More: Politico Bombshell: FDA Incompetence Killing Us]