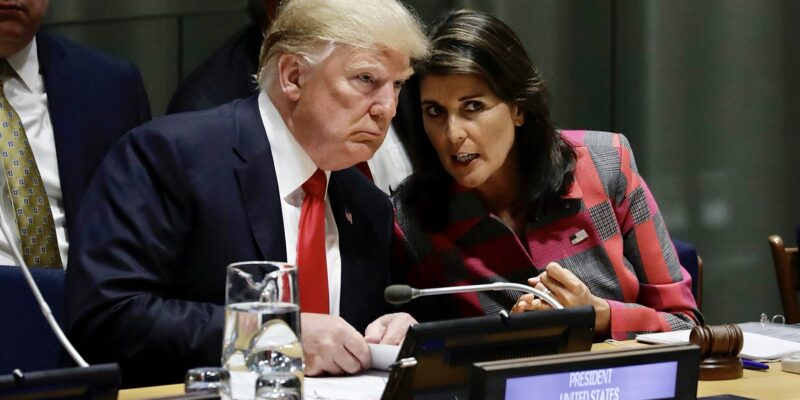 Earlier in the month, conservatives were furious to learn that billionaire former President Donald Trump was using his campaign funds not to fund a movement against Joe Biden but to pay his lawyers. 
New Conservative Post wrote that although he's still leading in polls for the Republican primary, former President Donald Trump's campaign to reclaim the White House might soon be running into a snag. 
No, it's not the looming indictments themselves but rather the legal bills from various lawsuits that Trump has paid using campaign funds rather than creating a robust campaign apparatus.
The Trump campaign's money problems were revealed in recent disclosures that campaigns must file every quarter. 
The New York Times reports, "The political action committee that former President Donald J. Trump is using to pay his legal bills faced such staggering costs this year that it requested a refund on a $60 million contribution it made to another group supporting the Republican front-runner, according to two people familiar with the matter."
Despite those accounting moves, it now appears that donors interested in defeating Democrats in 2024 have stopped giving so much money to the Trump campaign vehicles, and he's running low on funds to keep his legal defense afloat. 
His key fund has spent nearly all of the more than $150 million it raised, and is sitting on less than $4 million, according to the latest numbers available. He's already dug into his fund for 2024 ads, and borrowed money to post bail in Georgia. And some of his allies are begging for donations, saying he won't pony up.

White collar criminal defense attorneys who spoke to USA TODAY estimated his legal bills will total millions, if not tens of millions, largely because he is defending against four criminal cases, but also because of his notoriety.

Zachary Smith, who practices criminal defense about 40 miles from Atlanta, said Trump could spend $500,000 to $1.5 million on a local lawyer for his racketeering trial. He said the case could effectively shut down a small law firm for months while they take the case, and the firm would charge a premium based on Trump's notoriety.

Danya Perry, a defense attorney and former federal prosecutor in New York, said a two- or three-week trial can easily cost $10 million. She highlighted the complexity and magnitude of the Fulton County case as particularly expensive.

Bruce Udolf, a former federal prosecutor and criminal defense attorney in south Florida said elite lawyers may charge a flat fee whether or not they see the case to completion. Others may charge between $10,000 and $30,000 per day for trial. "I can't see most top-level white collar lawyers doing it for less than $2 or $3 million," he said.
While he's been burning cash in his campaign for legal fees, and keeping cash away from others, like Rudy Giuliani, the former president might not be able to hide the money from the federal government. Some have even suggested that if he's using campaign funds as a legal piggy bank, it might get frozen by Jack Smith in a pretrial forfeiture, which allows the government to freeze money acquired through fraud.  
Newsweek has reported that Jack Smith's office interviewed Bernard Kerik, a former New York City police commissioner and longtime associate of former Trump lawyer Rudy Giuliani, about Save America PAC's fundraising efforts. "The interview arrived amid longrunning suggestions that federal prosecutors have been probing how the money raised by Save America was spent, and if the money was raised under false pretenses.
Speaking to MSNBC, FBI agent Andrew Weismann said "that if Trump's fundraising finances do become a part of Smith's federal probe, then it could lead to "pretrial forfeiture" which would result in the money being frozen and unable to be accessed. This could cause a particular problem for the former president, as tens of millions of dollars given to his PAC were reportedly spent on his and other Trump-linked defendants' legal fees this year, Weissmann said
'There could be other funds that are available, but if they are funds that have been obtained by fraud—obviously the government would have to prove that—you can get pretrial seizure orders,' Weissmann said.
'But if this is where they're going, there doesn't have to be a charge against Donald Trump. It can be against the PAC itself. It could be against lower level people and still have both civil and criminal forfeiture,' he added."
It's not all bad news for the former president, though. Fox News noted that the president's campaign raised more than $9.4 million since Atlanta authorities processed and took a mugshot of him in Fulton County, Georgia last week. Barring he can access the money, that should fund his lawyers for another few months. 
[Read More: DeSantis Camp Pulls Out Of Important Primary State]