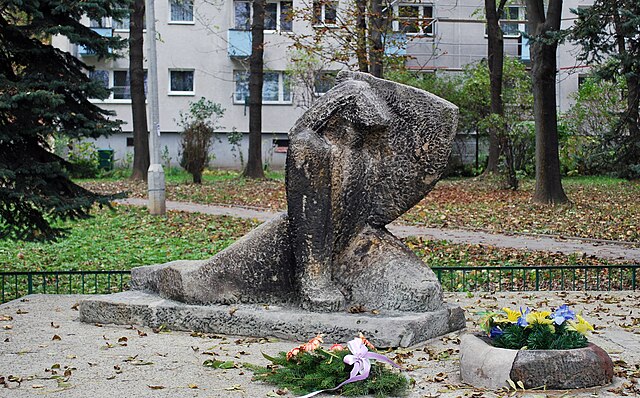 Last Friday, Canada again reminded the world that over the past few years, its nation's leaders have completely lost their minds. During a speech honoring Ukrainian President Voldomyr Zelensky, leaders in The Great White North invited 98-year-old Yaroslav Hunka, a Ukrainian-Canadian, to stand up and be recognized as a "hero" from World War II. 
The Washington Post writes, " Speaker Anthony Rota introduced 98-year-old Yaroslav Hunka of North Bay, Ontario, to fellow lawmakers on Friday during Ukrainian President Volodymyr's visit to Parliament. After Zelensky addressed the body, thanking Canada for supporting Ukraine in its war against Russia and urging it to stay committed, Rota pointed out Hunka and described him as a war hero 'who fought [for] Ukrainian independence against the Russians, and continues to support the troops today.'
'He's a Ukrainian hero, a Canadian hero, and we thank him for all his service,' Rota said. Lawmakers and guests stood in ovation."
Like most liberal parrots obsessed with everything anti-Russia, the Canadian Parliament stood up and cheered their "war hero." That is until someone asked to be reminded which side of World War II he fought on. 
That's when the trouble began.
WaPo continued, "But on Sunday, Jewish groups condemned the honor, saying Hunka had been a member of the 14th Waffen Grenadier Division, a Waffen-SS unit composed of ethnic Ukrainians. The Waffen-SS, the paramilitary force of the Nazi Party, was formed by Heinrich Himmler, a key organizer of the Holocaust. It engaged in mass shootings and supplied guards for Nazi concentration camps."
The Canadian prime minister, of course, did what liberals always do nowadays when caught in a tough spot. He blamed Russian propaganda for people being upset that his party gave a standing ovation to a Nazi warfighter in the Canadian Parliament, saying, "The speaker has acknowledged his mistake and has apologised, but this is something that is deeply embarrassing to the Parliament of Canada and by extension, to all Canadians, I think particularly of Jewish MPs and all members of the Jewish community across the country who are celebrating, commemorating Yom Kippur today.
"I think it's going to be really important that all of us push back against Russian propaganda, Russian disinformation, and continue our steadfast and unequivocal support for Ukraine as we did last week with announcing further measures to stand with Ukraine in Russia's illegal war against it."
Now, however, things have gone from bad to worse for Trudeau and his merry band of nitwits over the scandal. What was potentially just an embarrassing scandal at home has become an international scandal. 
Poland wants Trudeau's Nazi to be placed on trial for war crimes and have demanded his extradition. 
Furious politicians in Poland are seeking the extradition of Yaroslav Hunka after the alleged Nazi was inadvertently feted by Canada's parliament, according to Newsweek.

Hunka, 98, is a Ukrainian who was lauded as a veteran "hero" of his country during a parliamentary meeting attended by Ukrainian President Volodymyr Zelensky on Friday.

Members of the division, which was under the Nazis' command, were accused of killing Jewish and Polish civilians. But around 600 of its troops were allowed to settle in Canada after the war, and the decision to welcome them has long proved controversial there.

Adding further insult to injury, Zelensky is Jewish and lost relatives in the Holocaust. Unaware of whom he was being presented with, he raised his fist in solidarity as Canadian politicians cheered Hunka as a hero.

The scandal made headlines around the world and drew the attention of the Polish government to Hunka. On Tuesday, Polish Education Minister Przemyslaw Czarnek called for Hunka's extradition from Canada in the pursuit of justice for his alleged crimes.
According to Canadian journalist Andrew Russell of Global News, Czarnek shared a letter Twitter, which he sent to the Institute of National Remembrance. The institute in question is tasked with investigating and prosecuting individuals involved in Nazi-related crimes and atrocities.
Wobec skandalicznych wydarzeń w kanadyjskim parlamencie polegających na uhonorowaniu w obecności także prezydenta Zełenskiego członka zbrodniczej, hitlerowskiej formacji SS Galizien, podjąłem kroki w kierunku ewentualnej ekstradycji tego człowieka do Polski.… https://t.co/92qK1voktN pic.twitter.com/5J4lljH5JX

— Przemysław Czarnek (@CzarnekP) September 26, 2023
The tweet can be translated as: "In view of the scandalous events in the Canadian Parliament, which involved honoring, in the presence of President Zelenskiy, a member of the criminal Nazi SS Galizien formation, I have taken steps towards the possible extradition of this man to Poland."
Politico noted that "Canadian Prime Minister Justin Trudeau told media the situation was 'extremely upsetting' and 'deeply embarrassing' for Canada. Rota has since apologized and said he took 'full responsibility' for the incident, but has so far refused to step down from his role.
'What happened on Friday is completely unacceptable,' Canada's Foreign Minister Mélanie Joly added Tuesday. 'It was an embarrassment to the House and to Canadians, and I think the Speaker should listen to members of the House and step down.'
The Speaker of the House has since stepped down. It turns out you shouldn't call a literal Nazi a hero. 
Canada's Attorney General Arif Virani told the outlet that extraditing the Canadian Nazi was a "sensitive matter" and added "I can't be commenting on an extradition matter until it actually appears in front of my desk because that would jeopardize the investigation."
Justin Trudeau picked Virani to be Attorney General of Candada in July 2023. 
[Read More: Biden Finally Finds An Immigrant Family He's Willing To Deport]