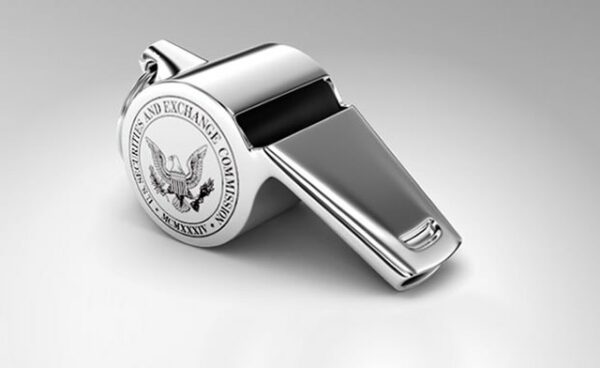 One of the remarkable abilities of Hunter Biden continues to be the way he reveals the hypocrisy of Democrats and the media by being one of the worst people in the public eye.
 In 2019, after Donald Trump went on a tweet rant about a partisan whistleblower that eventually became the basis of the President's first impeachment, the "experts" were deeply troubled. 
The Guardian, for example, wrote, "Donald Trump and his allies have publicly attacked a whistleblower who filed a complaint about the President's dealings with his Ukrainian counterpart, Volodymyr Zelensky, and triggered a chain of events that led to an impeachment inquiry of the President.
But experts believe that the aggressive strategy is a highly risky one, both in terms of flirting with breaking laws around protecting whistleblowers but also in potentially doing lasting damage to a whistleblowing system set up to keep the powerful in check and provide a safe way of exposing the wrongdoing of America's politicians and government officials."
Today, however, not only are the identities of whistleblowers revealing the corruption being used to protect Biden being uncovered, they're now being sued. Instead of calling it what it is, witness intimidation, the media has labeled it a banal "legal pushback" when a Democrat does it. 
The Associated Press reports that Hunter Biden sued the Internal Revenue Service on Monday, claiming that two agents publicly alleging tax-probe interference wrongly shared his personal information, a case that comes amid escalating legal and political struggles as the 2024 election looms.

The agents "targeted and sought to embarrass Mr. Biden" with the sharing of confidential tax information in press interviews and testimony before Congress, the suit said. His lawyers argue that whistleblower protections don't apply, but a lawyer for one agent said any confidential information released came under whistleblower authorization and called the suit a "frivolous smear."

The lawsuit marks the latest legal pushback from Biden as a long-running federal investigation into him unfolds against a sharply political backdrop. That includes an impeachment inquiry aimed at his father, President Joe Biden, seeking to tie him to his son's business dealings.

"Mr. Biden is the son of the President of the United States. He has all the same responsibilities as any other American citizen, and the IRS can and should make certain that he abides by those responsibilities," the suit states. "Similarly, Mr. Biden has no fewer or lesser rights than any other American citizen, and no government agency or government agent" has free rein to violate his rights simply because of who he is.
The corrupt son of the President of the United States is demanding payment because whistleblowers revealed he's receiving special treatment from the Department of Justice. 
"Biden's Monday morning filing cites two major examples in IRS agents Gary Shapley and Joseph Ziegler, two whistleblowers who claimed the IRS mishandled aspects of its investigation into Biden," according to Fox News.
The lawsuit "seeks for the court to declare that the IRS 'willfully, knowingly, and/or by gross negligence, unlawfully disclosed Mr. Biden's confidential tax information.'
In addition, Biden is demanding $1,000 in damages for 'each and every unauthorized disclosure of his tax returns,' including disclosures that happened after the fact. Fox News Digital reached out to the IRS for comment on the lawsuit, but they did not immediately respond."
Shapley's legal team responded to Biden's shamelessness in a statement Monday morning, dismissing the move as a stalling tactic.
"This suit against the IRS is just another frivolous smear by Biden family attorneys trying to turn people's attention away from Hunter Biden's own legal problems and intimidate any current and future whistleblower," Shapley's attorneys stated. "The federal judge in Delaware who oversaw the aborted plea deal shot down similar claims against the whistleblowers after they exposed the secret backroom deal between Hunter Biden and the Department of Justice. Neither IRS SSA Gary Shapley nor his attorneys have ever released any confidential taxpayer information except through whistleblower disclosures authorized by statute. Once Congress released that testimony, like every American citizen, he has a right to discuss that public information."
This lawsuit against whistleblowers is likely only the beginning of Hunter Biden's "lawfare" tactic against his and his father's "enemies."
Last December, New Conservative Post reported that Hunter Biden was working with his "sugar brother," a wealthy Hollywood lawyer named Kevin Morris, and Clinton hatchet man David Brock to harass critics, using the power of his father's office and an army of lawyers to prevent him from facing the responsibility of his own actions.   
Expect more to come.
[Read More: Slob Forces Senate To Change Dress Code]