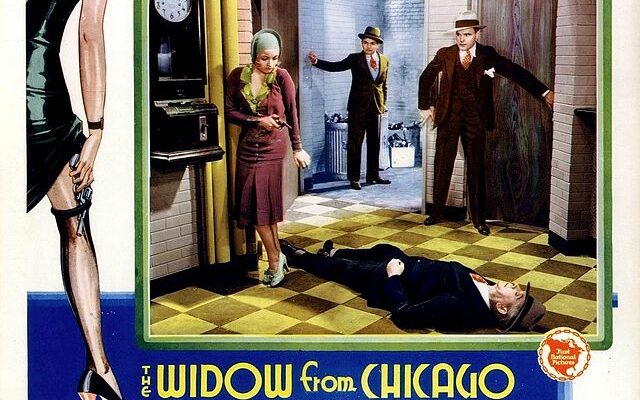 Since Brandon Johnson was elected mayor of Chicago, crime has soared in the Windy City. In June, for example, the local outlet Wire Points noted that statistics showed "almost all major crimes grew during the mayor's first month (May 15, 2023 – June 11, 2023), with the total crime count growing 38% vs. the same month last year. 
Aggravated batteries were up 17% and burglaries increased 12%. Criminal sexual assaults were up 5%. Car thefts continued their out-of-control spiral, up 153%. Even shootings were up 12%.
Johnson set a tone of lawlessness even before he became mayor. He has a long record of defund-the-police and soft-on-crime statements that he continued to build on as Chicago's mayor elect. 
His 'silly kids' comment in late April after a teen takeover of Chicago's downtown only enabled even more youth crime.
The problem is those 'silly' kids are increasingly the victims of Chicago's violence. During Johnson's first month in office, nine youths aged 19 and younger were murdered. One year ago, during the same month, it was 'just' four."
The rise in crime over the past few years has had predictable results, including the loss of businesses including grocery stores. Rather than make hard decisions and keep people safe, however, Mayor Johnson, a devoted leftwinger, has a better plan: city-owned grocery stores. 
Liberals will apparently propose anything but funding police these days.
Johnson announced last week that his administration would partner with the nonprofit advocacy group Economic Security Project to put stores in underserved areas of the city — a proposal Republicans called something out of "Soviet-style central planning," according to The New York Post.
The city is working with Economic Security Project, a national non-profit organization, on a feasibility study to create a roadmap toward opening the store. At least six grocery stores, including four Walmart locations, have closed on Chicago's South and West sides over the past two years, the city said.

"All Chicagoans deserve to live near convenient, accordable, healthy grocery options," Johnson said in a statement. "We know access to grocery stores is already a challenge for many residents, especially on the South and West sides … I am proud to work alongside partners to take this step in envisioning what a municipally owned grocery store in Chicago could look like."

Last month, Illinois Gov. JB Pritzker signed the Illinois Grocery Initiative, freeing up $20 million to invest in food deserts across the state by opening or expanding grocery stores in underserved rural towns and urban neighborhoods.

If the mayor's plan proceeds, it would be the first time Chicago has owned a grocery store.

Last year, the city awarded a $13.5 million community investment grant to Save A Lot operator Yellow Banana to refurbish and reopen grocery stores on Chicago's South and West sides.
The Post noted that "four other Chicago Walmarts are still open, which the chain said in a statement 'continue to face the same business difficulties, but we think this decision gives us the best chance to help keep them open and serving the community.'
When The Post reached out to Walmart for comment, a company spokesperson pointed to the April press release, which said 'that collectively our Chicago stores have not been profitable since we opened the first one nearly 17 years ago.'
Last November, Whole Foods closed in Englewood after six years in the South Side lot — one year before Whole Foods' seven-year lease was up with its landlord, DL3 Realty."
There is no reason to believe that grocery stores owned by one of the worst-run cities in the country will be effective. As The National Review noted, "Now, no doubt Chicago's city-run grocery stores would have the same service, efficiency, and quality that Chicago residents have come to expect from the local government of a city ranked 149th in its financial stability, 67th in its education system, 71st in its health-care system, 80th in its public safety, 129th in the quality of its economy, or, credit where it's due, 37th in its infrastructure and pollution. (That's out of 149 U.S. cities.)"
Then again, such is the fate of all socialist cities.
[Read More: Hunter Biden's Most Despicable Move Yet]