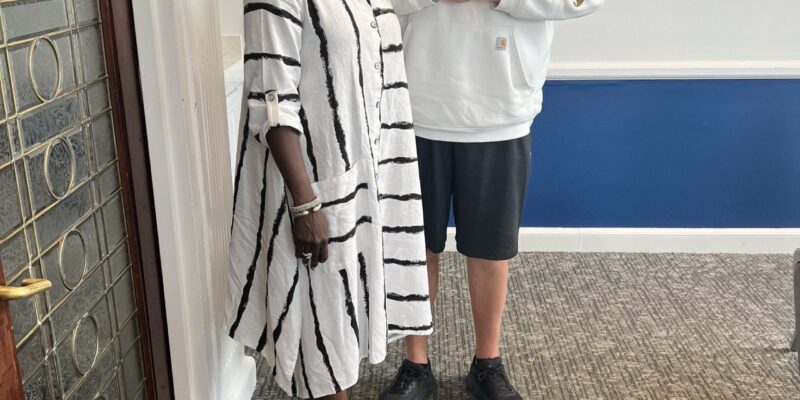 Democrats in control of the United States Senate have become so desperate to maintain their power that they are changing the dress code to accommodate John Fetterman's inability to dress himself. The slob from Pennsylvania, who is still struggling after a stroke, which he hid from the public during the campaign, only dresses in hooded sweatshirts and shorts, like a middle schooler, and refuses to wear suits. 
Rather than call on him to resign because he clearly is not fit to serve, Majority Leader Chuck Schumer directed the Senate's sergeant at arms not to enforce the Senate's longstanding dress code put in place to show respect both to the office and the people of the United States.The Senate elects the sergeant at arms who serves as a protocol officer and law enforcement officer, ensuring that the rules are enforced within the Senate.
A notice went out to the Senate sergeant-at-arms and relevant staff members late Friday, and the change will go into effect starting Monday, a source told NBC News.

The change would let Sen. John Fetterman, D-Pa., who is often seen wearing a hoodie and baseball shorts, wear his casual attire on the Senate floor whenever he wants. Fetterman, who was elected in last year's midterm elections, wore a suit and a tie at his swearing-in in January.

However, he has worn his casual clothes after he returned to the Senate following treatment for clinical depression this year.

The Senate has operated with an informal dress code enforced by the sergeant-at-arms, which requires men and women to dress in business attire.

But because the standard is not a formal or written policy, senators at times have been seen on the Senate floor wearing gym clothes, golf attire, denim vests, shoes without socks and colorful wigs, among other unconventional attire.
Decline is a choice, and Schumer seems to be making that choice solely to prevent a potential special election the Democrats could lose.
before we can be convinced to disband with our institutions entirely, they must first be stripped of dignity pic.twitter.com/T4LxJ6nLhU

— Mike Solana (@micsolana) September 18, 2023
will
Zachary Faria at The Washington Examiner explained how desperate Democrats have become to keep Fetterman around rather than letting Pennsylvania have two functioning senators. The change in dress code, he writes, "presumably stems from Fetterman's February stint in a hospital for depression, with the Associated Press reporting in May that Fetterman was much happier being able to do his work in a hoodie and shorts than in a suit. Considering the very real possibility that Fetterman is unable to even dress himself due to the adverse effects of his stroke, that is not a surprise. But it is also yet another reminder that he belongs nowhere near the Senate because he is clearly not physically or mentally fit to serve.
After first suffering his stroke, Fetterman's campaign reverted to a basement campaign. His team did everything it could to keep his condition and his drastic cognitive decline secret. He finally agreed to a debate after early voting in Pennsylvania had already begun, and he managed to squeak out a general election victory as a result.
And yet, his condition clearly has not improved. Since suffering his stroke, Fetterman is barely able to speak English or understand it when someone else is speaking. He has relied on a closed captioning machine to understand what people are saying and can only follow it up with incoherent ramblings. On top of that, just one month into the job, he had to admit himself to a hospital for depression.
Fetterman can barely function as a person, let alone as a senator. He belongs in a rehabilitation program, not the Senate. The fact is that this rule change was made only for him in order to make him seem less useless than he has been in the Senate for Pennsylvanians, who have given him a -11 approval rating. It was made because Fetterman can't even be a performative senator, let alone a real senator. He simply cannot function."
Several hearings have revealed Fetterman to not be completely there. In May he had a bizarre rant about the bank failures in California while sitting on the Senate Bank Committee.
In June, he clearly struggled while talking about a road collapse in the Keystone State. Fox News noted at the time, "Sen. John Fetterman, D-Penn., raised eyebrows after he made rambling, almost incoherent remarks about an elevated highway collapse in Philadelphia, Pennsylvania, this week.
When asked to speak about the accident during a U.S. Senate Environment Committee hearing Wednesday, the freshman senator appeared to stutter, repeat the name of the roadway three times, and then, with difficulty, mention the significance of the problem."
He's fine. Just needs hearing aids. No different than being in a wheelchair. https://t.co/tmjf5KXvmO

— Stephen L. Miller (@redsteeze) June 16, 2023
The news channel continued, "When prompted, the senator struggled to begin speaking. He started off saying, 'Uh no, I – uh, would just, um, really like to, you know — the 95, 95, 95. You know?'
Gesturing towards the chairman, he continued, 'Obviously, you know, you're pretty much preoccupied with uh 95. And uh, I certainly am, too. And we know it's a major atery[sic], not just for Pennsylvania but for the East Coast. And a lot of Pennsylvanians are worried that the delays in repairs bring to its stand still deal.'"
Hold that line, @UAW! On my way to join you now💪 pic.twitter.com/bh4BS5dvIG

— John Fetterman (@JohnFetterman) September 16, 2023
[Read More: Biden Aides Angry Attorney General Won't Cover Up Misdeeds]