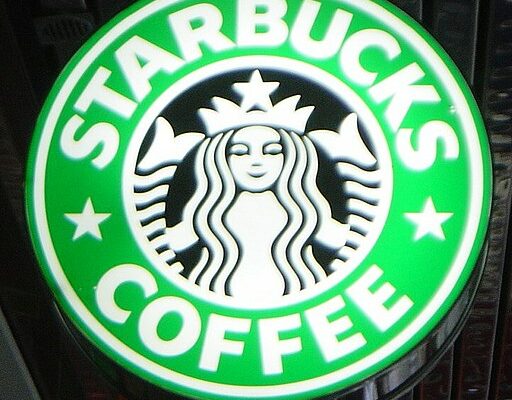 The disastrous policies of Democratic leaders in our cities might be hitting liberals where it hurts the most: their specialty coffee. At the end of July, Starbucks closed sixteen stores across the country. The company cited safety concerns. The closures occurred in Seattle, Los Angeles, Portland, Oregon, Philadelphia, and Washington, DC.
"We've had to make the difficult decision to close some locations that have a particularly high volume of challenging incidents that make it unsafe for us to operate," a Starbucks spokesperson briefed CNBC.
Starbucks also communicated that managers of its remaining stores would have the authority to close its restrooms, limit seating capacity, and lessen operating hours if they had safety concerns. The actions are an element of new policies directed at handling concerns from workers about their safety while working at the coffee shops. 
In 2018, Starbucks faced backlash after a Philadelphia barista called the cops on two African Americans who asked to use the bathroom without buying coffee. The coffee giant ended up paying the two men an undisclosed settlement and announced that anyone could use their bathrooms. 
The Wall Street Journal wrote more about some of the changes coming to a Starbucks near you. "Managers can continue to change store layouts if needed, including limiting seating to customers, the spokeswoman said. The company said it would provide additional guidance to baristas in how to deal with active shooter scenarios and conflict de-escalation at work.
Starbucks said workers reported safety concerns during outreach sessions after interim chief executive Howard Schultz returned to the company earlier this year."
Howard Shultz, the founder of Starbucks in the 1980s, had some choice words about who deserved blame for the stores closing.
Starbucks Interim CEO Howard Schultz pointed the finger at elected officials in Democrat-run areas where his company has been forced to close locations due to skyrocketing crime, according to Fox Business.

"In my view, at the local, state and federal level, these governments across the country and leaders, mayors and governors and city councils, have abdicated their responsibility in fighting crime and addressing mental illness," Schultz said in leaked video from an internal meeting that was posted by KVI-AM talk radio's Avi Hoffman over the weekend.

Starbucks announced last week it is shutting down over a dozen U.S locations – six of them in Los Angeles County – by the end of July due to a spike in crime and drug use among customers and nonpaying patrons that have made employees uneasy.

Schultz said in the video that Starbucks will be closing "stores that are not unprofitable" and that he was "shocked" to hear from employees that one of their biggest concerns they voiced in meetings was "their own personal safety" at work.
The company sent a letter to employees discussing the new changes. "You've been open and honest with us about your experience – from what you need to feel your best at work, to the many inspirational and heartfelt examples of how you are creating memorable moments for one another and our customers. You're also seeing firsthand the challenges facing our communities – personal safety, racism, lack of access to healthcare, a growing mental health crisis, rising drug use, and more. With stores in thousands of communities across the country, we know these challenges can, at times, play out within our stores too. We read every incident report you file – it's a lot.
We want you to know that creating a safe, welcoming, and kind third place is our top priority. Because simply put, we cannot serve as partners if we don't first feel safe at work. The question on our minds is: How do we continue to show up for our communities while protecting our partners?
We hear the challenges facing you in stores, and we all have a lot more to still figure out – but we know we'll get there because YOU have shown us, time and again, that our stores can be a place of hope, optimism and community for all. As we move forward, we will continue learning together, and share regular updates on this important work."
Starbucks was criticized for the move because some of the stores being shut down had recently unionized or planned to unionize, but the company denied the charge. Company officials, however, told the Associated Press, "Opening and closing stores is part of our business operations. This is really rooted in safe and welcoming stores," an official said.
Each of the cities seeing stores being shuttered has experienced a surge in crime spikes over the past few years.
"Los Angeles," for example, according to The New York Post, "has seen more people killed by guns during the first six months of 2022 than during the same period in any of the past 15 years, according to the Los Angeles Police Department."
The newspaper also noted that Washington, DC, has already seen 93 homicides this year, "compared to the 82 in its first six months of 2021, or a 13% jump."
Starbucks isn't the only company abandoning blue cities. The National Review reported that "7-Eleven corporate headquarters encouraged local franchisees in Los Angeles to temporarily close earlier this week after five armed robberies occurred at 7-Eleven stores in the area between Sunday night and Monday morning. The robberies left two people dead."
A statement released by the company stated, "Our hearts are with the victims and their loved ones. We are gathering information on this terrible tragedy and working with local law enforcement. Right now, our focus is on Franchisee, associate and customer safety. With that in mind, we encouraged stores in the Los Angeles area to close overnight."
On the bright side, maybe Folgers will become the hot new trend sweeping LA this fall?
[Read More: Outrageous: Liberal Judge In Texas Gives Slap On The Wrist To Sexual Predator Teacher]