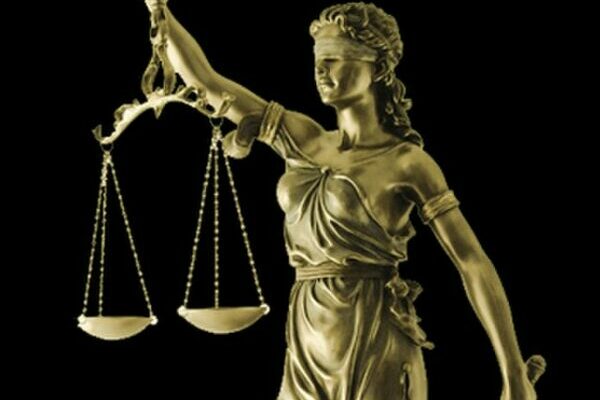 Over the past few days, the Biden Administration has truly revealed the way that Democrats deploy the two-tiered system of justice while holding power. If you're a liberal son of the president, the Department of Justice will try to give you a get-out-of-jail-free card. If you're a conservative who stands in their way: God help you. 
On Wednesday, a judge questioned Hunter's sweetheart deal wherein federal prosecutors tried to sneak in blanket immunity from future prosecution of other crimes the president's son may have committed, particularly his violation of not reporting that he was working on behalf of foreign entities. 
Sol Wisenberg, a former prosecutor for independent counsel Kenneth Starr, explained how shady the DOJ's deal with the president's son truly was: "A broad immunity provision (arguably covering every crime Hunter may have committed during the relevant time frame) was hidden in Paragraph 15 of the Pre-Trial Diversion Agreement and this was done by the parties in order that the judge could not accept or reject the broad immunity portion of the overall deal. Totally unprecedented."
We now have the plea papers, no thanks to the government, and here is a very short version of what they say.

1. Under the Plea Agreement there is a probation recommendation from the government on the tax counts, even though Hunter's misdemeanor Guidelines range calls for at…

— Sol Wisenberg (@WisenbergSol) July 27, 2023
The New York Times explains just how ridiculous the proposal was and how it was stopped by one brave judge in Delaware. "Under the proposed deal, Mr. Biden would have pleaded guilty to two tax misdemeanors and averted prosecution on a gun charge by enrolling in a two-year diversion program for nonviolent offenders.
Prosecutors and Mr. Biden's team had both started the day confident that the proceeding would go smoothly and the judge would sign off on the deal immediately. As he entered the courtroom, Mr. Biden drew a deep breath and plunged forward to greet the prosecutors who investigated him for five years with handshakes and a smile.
But Judge Noreika had other ideas, telling the two sides repeatedly that she had no intention of being "a rubber stamp," and spending three hours sharply questioning them over nearly every detail of the deal.
Judge Noreika's concerns appeared to center on two elements of the proposed deal. One was a provision that would have offered Mr. Biden broad insulation against further prosecution on matters scrutinized by federal prosecutors during the five-year inquiry, providing him with some protection against the possibility that Mr. Trump, if re-elected, or another Republican president might seek to reopen the case. The other had to do with the diversion program on the gun charge, under which she would be called on to play a role in determining whether Mr. Biden was meeting the terms of the deal."
Federal prosecutors in the case tried to hide the plea deal from the public, knowing that it would reveal the special treatment President Biden's Department of Justice was giving his son.
David Harsanyi identified the purpose of the original plea deal in the New York Post. "The Justice Department finally gave up pretending to investigate Hunter Biden and preemptively offered him blanket immunity for years of possible criminal activity. Why waste time, right?
It is increasingly evident the extraordinary plea agreement that fell apart was set in place to ensure the president's name wouldn't be dragged into any investigation.
Federal prosecutors were prepared to let Hunter plead out to two of the least consequential charges — with virtually no punishment — in exchange for blanket immunity for a slew of serious potential offenses, including tax, gun and drug crimes, a failure to register as a foreign agent and who knows what else.
On numerous occasions during the hearing, Noreika asked the government prosecutors if they knew of any precedent for a plea deal that offered immunity for 'crimes in a different case.' Every time, the answer was no. In one instance, a federal lawyer admitted Hunter's immunity was 'crafted to suit the facts and circumstances.'
Indeed, the "circumstances" are that every aspect of a genuine investigation into Hunter Biden would, sooner or later, lead to Joe."
Something noteworthy about the Hunter Biden plea agreement on the tax charges.

IMO, no way the prosecutors wrote the Statement of Facts. That was written by defense counsel because there is a purpose behind it, and it's written in a style that I have NEVER seen come from a…

— Shipwreckedcrew (@shipwreckedcrew) July 27, 2023
The sweetheart plea deal from the DOJ has stunk to high heaven since it was revealed by a photographed copy in Politico rather than the typical public release by prosecutors, but what especially got under the skin of Judge Noreika was learning that Hunter Biden's criminal defense team had allegedly snookered the court clerk's office. 
"At issue," writes The Hill, "was an attempt by House Ways and Means Committee Chairman Jason Smith (R-Mo.) to block Biden's plea agreement ahead of a Wednesday hearing. Smith filed documents on Tuesday urging the judge to consider recent testimony to Congress by IRS whistleblowers, who alleged Biden received preferential treatment. 
Court filings indicate that Jessica Bengels, an administrative staff member at Latham & Watkins, a firm representing Biden, called a member of the court clerk's office just before noon Tuesday seeking the documents' removal from the public docket, saying they contained secret details including social security, taxpayer and grand jury information.
But U.S. District Judge Maryellen Noreika, who is overseeing Biden's case, later suggested Bengels had pretended to call from the committee chairman's law firm. Noreika ordered Biden's attorneys to submit in writing why they shouldn't be sanctioned.
"It appears that the caller misrepresented her identity and who she worked for in an attempt to improperly convince the Clerk's Office to remove the amicus materials from the docket," Noreika, a Trump appointee, wrote in the order."
Hunter's deal from his father's DOJ to obtain immunity from future prosecution came during the same week that his father's biggest challenger to the White House in 2024 received more federal charges. The blatant hypocrisy can't be ignored. 
"New charges — and a new defendant — added to the classified documents case against former President Donald Trump underscore how the Mar-a-Lago investigation is still very much ongoing, even as the focus has been on an expected indictment in a separate case related to the 2020 election," according to The Associated Press.
"In an updated indictment handed down Thursday, prosecutors allege that Trump asked a staffer to delete camera footage at his Florida estate in an effort to obstruct the federal investigation into his possession of classified documents."
Writer Stephen L. Miller summed up the two situations in a way that should make anyone who believes America should be a nation of laws cringe: 
Current President's son was given a blanket immunity plea deal by his dad's DOJ on tax evasion and gun charges.

Same DOJ: https://t.co/5cJqB64Z0D

— Stephen L. Miller (@redsteeze) July 27, 2023
This is the kind of justice system that liberals screamed about when Trump crowds would chant, "lock her up." Back then, it was considered the road to "fascism." Now, with a Democrat holding power over federal prosecutions, it's just an example of a father who loves his son, unless of course, they threaten the White House's politics.  
[Read More: American General Dies In Crash]