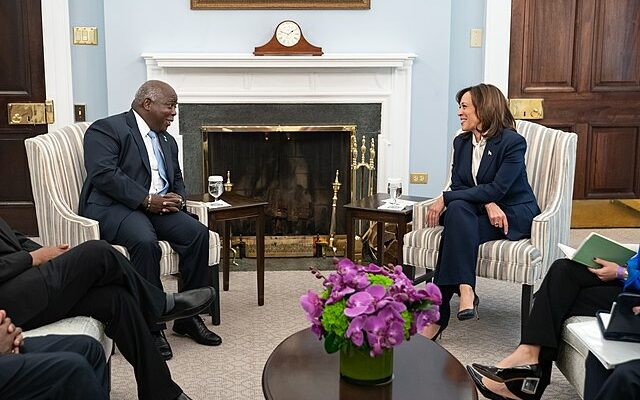 Liberals seem to be going full tilt on showing that there are two justices systems, at least as Joe Biden is in the White. While earlier in the week it was revealed that Hunter Biden almost received a blanket get-out-of-jail free card for future prosecutions of his shady foreign business transactions, another prominent Democratic donor miraculously escaped charges for illegally donating tens of millions to liberals and steering the 2022 elections. 
For some reason, the Bahamas became very upset that the extradited Democratic super donor was being charged with making illegal campaign donations to liberals.
According to the New York Times, "Federal prosecutors pursuing the criminal case against the cryptocurrency mogul Sam Bankman-Fried said on Wednesday that they were dropping a charge that he violated campaign finance rules.
Mr. Bankman-Fried was charged with fraud and campaign finance violations in December after the sudden collapse of his company, the cryptocurrency exchange FTX. He was quickly extradited to the United States from the Bahamas, where FTX was based.
But in a court filing on Wednesday night, the prosecutors said the Bahamas had informed them that the nation's government had not intended to extradite Mr. Bankman-Fried on the campaign finance charge.
The removal of the charge is a victory for Mr. Bankman-Fried's legal team, which had argued that the United States mishandled the extradition process. And it follows the prosecution's decision in June to proceed to a trial in October without pursuing five other charges that were added to Mr. Bankman-Fried's indictment in the weeks after his extradition."
🚨BREAKING: PROSECUTORS DROP CAMPAIGN FINANCE CHARGE AGAINST FTX'S SAM BANKMAN-FRIED

Federal prosecutors are dropping the charge that SBF violated campaign finance rules.

SBF was charged with fraud and campaign finance violations after the sudden collapse of FTX, a crypto… pic.twitter.com/YvMlRmjwr0

— Mario Nawfal (@MarioNawfal) July 27, 2023
That decision by federal prosecutors "came after the Bahamas, where FTX was based and Bankman-Fried was arrested in December, told the U.S. Attorney's office in Manhattan it had not intended to extradite Bankman-Fried on that charge," writes The Associated Press.
Did Kamala Harris shakedown a world leader to protect one of her own?
Bankman-Fried was not just a rich guy who donated money to politicians. He helped shape the Democratic Party and its success in 2022 with alleged stolen funds and illegal false donor practices. A huge portion of the funds he used to prop up Democrats came from the deposits of customers of FTX, according to investigators. 
Politico reported, "Sam Bankman-Fried helped bankroll Democrats' overperformance in the midterms. But any friends he may have had in Washington won't be there for him as his crumbling business empire threatens to torpedo the entire digital currency market."
The magazine noted that he "contributed more than $40 million to Democratic candidates and a network of super PACs that promoted crypto and public health policies."
In May 2022, NBC News reported that "Democratic billionaire Sam Bankman-Fried says he could spend $1 billion or more in the 2024 election, which would easily make him the biggest-ever political donor in a single election.
Bankman-Fried, 30, the founder of the cryptocurrency exchange FTX, said in a podcast interview released Tuesday that he expects to give 'north of $100 million' in the next presidential election and that he has a 'soft ceiling' of $1 billion, with his spending likely to be on the higher end if former President Donald Trump runs again."
Last month, before the Bahamas decided that Bankman-Fried being tried to illegally giving money to Democrats was not what they wished, Vice President Kamala Harris met with the Prime Minister of the Caribbean nation. 
Coincidentally, the vice president announced that the United States would be giving the Caribbean $100 million of taxpayer money, roughly the same amount that Bankman-Friend gave Democrats in 2022. 
The AP reported that "U.S. Vice President Kamala Harris announced Thursday that the U.S. is investing more than $100 million in the Caribbean region to crack down on weapons trafficking, help alleviate Haiti's humanitarian crisis and support climate change initiatives.
The announcement was made ahead of an official trip to the Bahamas for a meeting of Caribbean and U.S. leaders hosted by Harris and Bahamian Prime Minister Philip Davis. Harris, who is the highest-ranking U.S. official to visit the Bahamas since it became independent 50 years ago, landed shortly after noon for the one-day visit.
Dozens of greeters including school children and members of her sorority greeted Harris as the Royal Bahamas Police Force band dressed in black, red and white uniform played.
During a meeting with leaders, Harris said that strengthening the U.S.-Caribbean relationship is a priority for her."
Although doling out cash may or may not make the United States and the Caribbean nations closer, it certainly appears to have made the Bahamas and the Democratic Party best friends. 
[Read More: Hunter Was Going To Get A Blanket Immunity Deal]