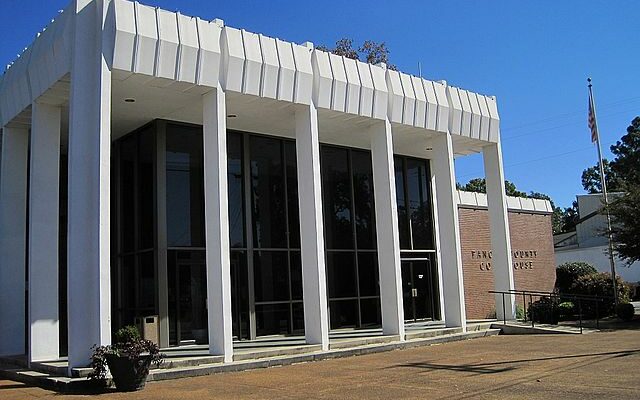 Hunter Biden could only hide for so long. The crown prince of the Biden family had to travel and speak to people in a place they all loathe to go: a red state. 
After being forced to appear in person by a judge, Fox News writes that Hunter showed up for a hearing in Arkansas related to his child support case of "his unclaimed 4-year-old daughter born out of wedlock. 
Lunden Roberts, the mother of 4-year-old Navy Joan Roberts, had reached an agreement with Hunter Biden in 2020 regarding the child's paternity and child support payments. 
But the case was reopened when Biden requested adjustments to the child support payments." 
Last week The New York Post alleged that Hunter Biden was hiding in the White House to avoid being served legal papers related to the case. 
Investigative reporter Miranda Devine wrote that "lawyers for former stripper Lunden Roberts asked an Arkansas court Friday to jail the first son for failing to fork over his financial records as required in her lawsuit over support payments for their 4-year-old unacknowledged daughter, Navy.
Roberts claims Hunter, 53, is "flaunting the dignity and authority of the court" by failing to provide "one single item or word [of] discovery" and says, "This court should incarcerate the defendant in the Cleburne County Detention Center until he complies with this court's orders."
Roberts, 32, had to get a court-ordered paternity test to prove Navy was Hunter's, and last year Hunter applied to have his monthly support payments reduced."
Much of the conflict between Lunden Roberts and Hunter Biden come from her desire to give her daughter her biological father's last name. It has also revealed that sham Joe Biden's pretense that he is a "family man" and that the liberal media cares about women more than they care about power. 
Jonathan Turley explains: "The viciousness of the Biden family in dealing with this little girl is only matched by that of the media. Reporters who profess to support women and denounce deadbeat dads have either ignored this story or belittled her mother, Lunden Roberts.
Roberts is widely dismissed as a 'former stripper.' That appears how she met Hunter, but it is often used to paint her in the same way that the media gleefully reported Hillary Clinton denouncing women involved with her husband as mere "bimbo eruptions."
The media ignores Roberts because it wants to ignore what the Bidens have done collectively. This is one single mother's story that is not considered fit to print.
Despite Joe Biden long campaigning against deadbeat dads, his son refused to acknowledge that he was the father of Navy Joan and, after a court forced him to confirm his paternity through DNA testing, he continued to fight support for his child. Hunter's delay and evasion of filings and depositions led a court to repeatedly threaten sanctions.
However, the effort to bar this child from using the Biden name has moved this scandal from the realm of hypocrisy to monstrosity. It is hard to imagine the pain that this child will experience upon learning of how the Bidens erased any reference to her and fought even her ability to claim to be a member of their family. (Even the Biden's dogs and cats got stockings at Christmas but not their granddaughter who they have never asked to even see, let alone support)."
The case in Arkansas has gotten attention because it appears to have been a major mistake by the president's son as the entire Biden family tries to stave off congressional investigations into its corruption and leveraging of Joe's political positions to receive huge sums of money from foreign influences. 
The case was reopened in September when Hunter Biden asked the judge to reduce his child support payments. He told the court that there had been "a substantial material change in (his) financial circumstances" since the 2020 settlement, alluding to a sizable drop in his income.
This gave Roberts an opportunity to reopen the "discovery" process and demand records about Hunter Biden's finances. She requested information about his art sales, an inventory of his properties and cars, details about his travel habits, and records about his tax difficulties.
She is also seeking "information about monies paid to or by James Biden (the defendant's uncle and the President's brother) and President Joe Biden," according to court filings. Hunter Biden has worked with his uncle James Biden on foreign business ventures, including in China.
Hunter Biden has resisted many of Roberts' efforts to peer into his personal finances," according to CNN.
[Read More: Epstein's Private Calendar Revealed]