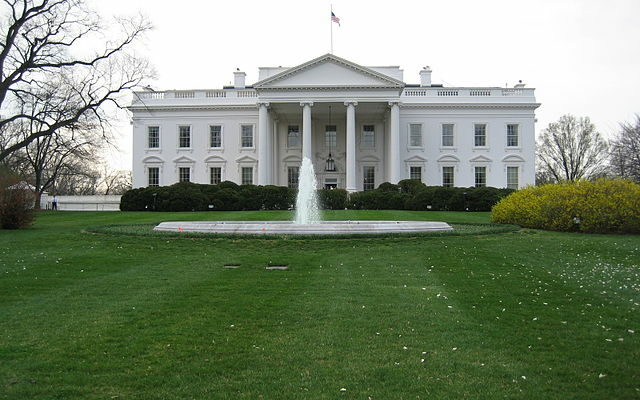 In a bombshell report, The New York Post alleges that Hunter Biden, the crown prince of the Biden family, is hiding in the White House to avoid being served legal papers. The documents are said to be from Lunden Roberts, the mother of Joe Biden's granddaughter whom the "family-man" president has shunned. 
To make matters worse for the First Son, court documents obtained by RadarOnline.com have revealed that "the judge presiding over Hunter and Lunden's dispute ruled that President Biden's disgraced child must appear personally for future hearings.
The order said Hunter's absence was 'interfering with the process of litigation.'"
Roberts was originally put on Hunter's payroll as a way to keep her quiet, but as he's gotten more and more wealthy from untrustworthy sources, she has asked to receive more money to take care of the president's granddaughter. 
Miranda Devine writes, "Lawyers for former stripper Lunden Roberts asked an Arkansas court Friday to jail the first son for failing to fork over his financial records as required in her lawsuit over support payments for their 4-year-old unacknowledged daughter, Navy.

Roberts claims Hunter, 53, is "flaunting the dignity and authority of the court" by failing to provide "one single item or word [of] discovery" and says, "This court should incarcerate the defendant in the Cleburne County Detention Center until he complies with this court's orders."

Roberts, 32, had to get a court-ordered paternity test to prove Navy was Hunter's, and last year Hunter applied to have his monthly support payments reduced.

She also has enlisted Biden nemesis Garrett Ziegler as an expert witness for the trial expected in July.

The 27-year-old former Trump adviser is founder of the nonprofit Marco Polo, which published a 644-page analysis of Hunter's infamous laptop last year, identifying hundreds of alleged crimes."
Last year, Hunter and his friends announced that they would punch back against critics of the president's shady dealings and has asked his father's Department of Justice to prosecute his enemies. Zeigler appears to be the top target. 
"Hunter Biden's legal team is asking the Treasury Department to investigate a former Trump aide for circulating federal banking records linked to the president's son and Congress to take action against Rep. Marjorie Taylor Greene for her statements about Biden," according to NBC News.
"Letters sent Monday morning to the House Ethics Committee and the Treasury Department's Office of Inspector General and obtained by NBC News are among the latest efforts in an increasingly public and aggressive strategy from Hunter Biden's legal team, led by attorney Abbe Lowell.
Lowell declined to comment.
The Treasury letter notes that former Trump White House aide Garrett Ziegler obtained and published on his website five Suspicious Activity Reports, or SARs, from JPMorgan Chase that involve or are related to Hunter Biden.
Financial institutions must file SARs with the Treasury Department whenever there are transactions that could indicate illegal activity. Unauthorized disclosures of SARs, which are confidential, can be prosecuted."
The White House might be Hunter's last refuge. The Daily Mail noted that Roberts' filing "comes as it's learned Hunter's lawyers are scheduled to meet with US attorney David Weiss next week over four charges against him – three related to tax crimes and a felony charge related to a gun purchase." 
The tax charges recently received more scrutiny when a whistleblower at the IRS told Congress the agency was purposely dragging its feet to help out the president's son.  
As with most of his failings, Hunter's problem came because of his rare combination of being greedy, stupid, and crooked. The newspaper continued, "The child support bombshell comes six months after Hunter tried to recalculate the monthly amount he pays Roberts, 32, the mother of Navy Joan Roberts – the little girl he barely acknowledges is his.
The move backfired when single mom Roberts refused to re-negotiate and demanded that Hunter produce detailed financial records to demonstrate why he's suffered a 'substantial' loss of earnings.
Hunter will also have to submit to a deposition in June in which Roberts' lawyers will likely grill him about his various businesses and shady overseas ventures.
 They'll also want to know how it's possible that Hunter's finances have cratered while he's selling paintings for up to $500,000 apiece under his new guise as an abstract artist." 
Hunter has become the focal point of an investigation into the entire Biden family. Last week James Comer, the chairman of the House Oversight Committee, released a statement saying that several other Biden family members have received money leveraging the president's influence. 
He's also accused the president's son of sharing some of the classified documents taken by his father after he left the vice president with business associates in Ukraine. 
[Read More: Former Federal Prosecutor: Impeach Biden For Foreign Dealing]