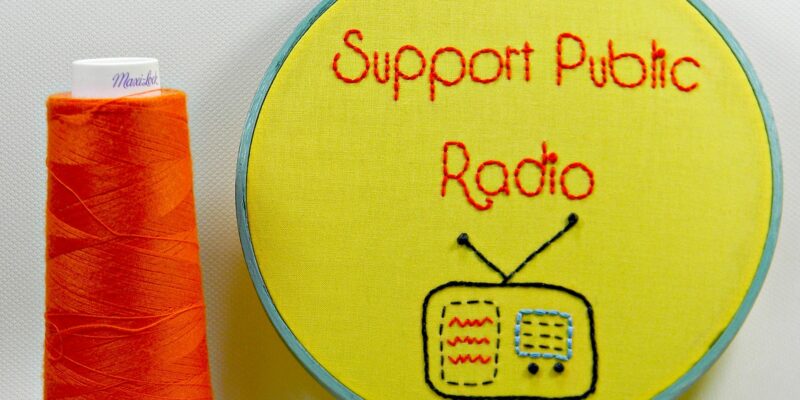 National Public Radio, NPR, has thrown a fit because Elon Musk's Twitter has labeled it as a "state-affiliated" news outlet because of its funding from federal, state, and local government. 
ABC News reported that "NPR will stop sharing content on Twitter, the company announced Wednesday — a rebuke of certain labels the social media platform attached to the news outlet.
The international media non-profit said the categorization — first as "US state-affiliated media" and later "government-funded media" — prompted the outlet to stop posting "fresh content to its 52 official Twitter feeds," according to a Wednesday statement.
"It would be a disservice to the serious work you all do here to continue to share it on a platform that is associating the federal charter for public media with an abandoning of editorial independence or standards," NPR CEO John Lansing said in an email to staff explaining the decision.
Owned by Elon Musk, Twitter is working to undermine NPR's credibility, the outlet said.
​​'NPR's organizational accounts will no longer be active on Twitter because the platform is taking actions that undermine our credibility by falsely implying that we are not editorially independent,' NPR said in a statement Wednesday."
NPR objected to losing its special exception as a state-funded media outlet in comparison to other outlets paid for by the governments of the likes of China and Russia. 
The outlet argued that it "is an independent, non-profit media organization that gets the bulk of its direct financial support from two sources: sponsorships and fees paid by hundreds of member stations, as its website states.
NPR receives federal funds indirectly because they play a vital role in supporting member stations through annual grants from the Corporation for Public Broadcasting. But those stations also rely on audience donations and other revenue — and they purchase programs and content from across the public media ecosystem, not solely from NPR.
A very limited portion of NPR's budget comes from direct federal sources. 'On average, less than 1% of NPR's annual operating budget comes in the form of grants from CPB and federal agencies and departments,' according to NPR's website."
While NPR claims that only 1 percent of its funding comes from government and is therefore independent, its leaders change their tune when asking the federal government for funding. 
The outlet's website states, "Federal funding is essential to public radio's service to the American public and its continuation is critical for both stations and program producers, including NPR.
Public radio stations receive annual grants directly from the Corporation for Public Broadcasting (CPB) that make up an important part of a diverse revenue mix that includes listener support, corporate sponsorship and grants. Stations, in turn, draw on this mix of public and privately sourced revenue to pay NPR and other public radio producers for their programming.
These station programming fees comprise a significant portion of NPR's largest source of revenue. The loss of federal funding would undermine the stations' ability to pay NPR for programming, thereby weakening the institution."
NPR has been accused of bias against conservatives and those who support more limited government for years, but opposition to its funding rose dramatically after its employees could not remain neutral during the Trump years. 
Commentator Joe Concha wrote about how National Public Radio no longer puts serving the public first, rather it clearly works to serve a political agenda. He explained that "NPR has abjectly failed in this mission to the point where it's difficult to distinguish NPR from MSNBC. 
This begs two questions: Why does NPR still receive taxpayer funds from the government? And why did a country that ostensibly abhors government interference with the free press allocate money to a broadcast news outlet in the first place? 
Take what happened on Independence Day as an example. NPR has aired a reading of the Declaration of Independence every July 4 going back 33 years. 
But this year, it ditched this tradition and instead explored Thomas Jefferson's relationship with Sally Hemmings, Jefferson's slave, and the children born of that relationship. The reason for doing so was to examine Jefferson's line in the Declaration of Independence that "all men are created equal" and what it means in today's America following the Supreme Court overturning of Roe v. Wade. 
'And many of our debates on this July 4th turn on what equality means. What voting rules really give equal access to the ballot? Do abortion laws give a woman equal control of her body?' host Steve Inskeep asked." 
BBC, like NPR, also complained about receiving the same "government-funded" tag on Twitter, and when a BBC reporter showed up to take Elon on over it, the Tesla founder let him in. 
See for yourself if you think these stations have an angle that isn't speaking truth to the public that funds them. 
Perfect illustration of how scumbag reporters lie:

This BBC hack claimed he's seen more hate on Twitter. When asked, he can't name a single example because he hasn't look. Then claims @ISDglobal — funded by US, EU and neoliberal billionaires – said it:pic.twitter.com/Z0F8eGm1wp

— Glenn Greenwald (@ggreenwald) April 12, 2023
[Read More: Wapo Claims New 2024 Entrant Is In 'Prime' Position]