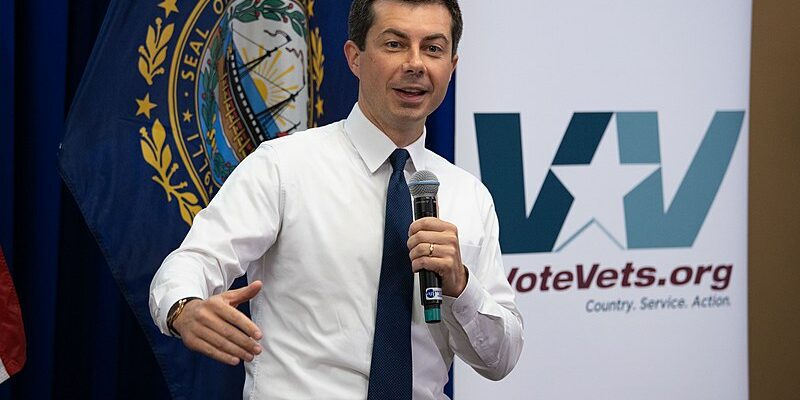 Joe Biden claims to be president of all Americans unless they're being poisoned by government ineptitude that followed the president turning his back on rail workers. Then it's tough luck. 
Earlier in the week, "the Biden administration turned down a request for federal disaster assistance from Ohio Gov. Mike DeWine in the aftermath of the train derailment in the state earlier this month that led to a large release of toxic chemicals," wrote Fox News.
"The Federal Emergency Management Agency (FEMA) told Ohio's state government that it was not eligible for disaster assistance to help the community recover from the toxic spill, Dan Tierney, a spokesperson for DeWine, told Fox News Digital on Thursday. Tierney explained that FEMA believed the incident didn't qualify as a traditional disaster, such as a tornado or hurricane, for which it usually provides assistance.
"The DeWine Administration has been in daily contact with FEMA to discuss the need for federal support, however FEMA continues to tell Governor DeWine that Ohio is not eligible for assistance at this time," DeWine's office said in a statement earlier in the day. "Governor DeWine will continue working with FEMA to determine what assistance can be provided." 
So far, Biden's EPA has said "nothing to see here" and labeled any criticism as a conspiracy theory. 
The Guardian noted, "The EPA's administrator, Michael Regan, walked along a creek that still reeks of chemicals and sought to reassure skeptical residents that the water was fit for drinking and the air safe to breathe around East Palestine, where just less than 5,000 people live near the Pennsylvania state line." The administrator said that you should trust the government.
Tell that to the people of Flint, Michigan, where in 2016 President Barack Obama mocked the residents there for claiming that their drinking water was unsafe.
Here is Barack Obama, as president, in 2016 mocking the lead in the water to the faces of the people of Flint, Michigan

Listen to how the people responded pic.twitter.com/Rdvyp9xhyL

— Jack Posobiec 🇺🇸 (@JackPosobiec) February 17, 2023
The newspaper continued: "Since the derailment, residents have complained about headaches and irritated eyes and finding their cars and lawns covered in soot. The hazardous chemicals that spilled from the train killed thousands of fish and residents have talked about finding dying or sick pets and wildlife.
Residents are frustrated by what they say is incomplete and vague information about the lasting effects from the disaster, which prompted evacuations.
"I have three grandbabies," said Kathy Dyke, who came with hundreds of her neighbors to a public meeting on Wednesday where representatives of railroad operator Norfolk Southern were conspicuously absent. "Are they going to grow up here in five years and have cancer?"
Regan said on Thursday that anyone who is fearful of being in their home should seek testing from the government."
Yesterday, Senator J.D. Vance went to a river near the town and showed how poisonous it has become. Would you drink that water?
Update:

Senator J.D. Vance and Local East Palestine Ohio Residents confirm our story that the Ohio Train Derailment Disaster contaminated the Ohio River with toxic chemicals. pic.twitter.com/mRBDWBq4xG

— AndydaSliCe シ (@AndydaSlice) February 17, 2023
On Thursday, the grossly incompetent Secretary of Transportation Pete Buttigieg addressed the situation in Ohio, saying, "While this horrible situation has gotten a particularly high amount of attention, there are roughly 1,000 cases a year of a train derailing."
Buttigieg: "While this horrible situation has gotten a particularly high amount of attention, there are roughly 1,000 cases a year of a train derailing."
pic.twitter.com/q51ytsBb4f

— Greg Price (@greg_price11) February 16, 2023
Again, does this look like a typical train derailment?
THREAD: Photos, videos, and news reports about the train derailment and toxic chemical release in East Palestine, Ohio.

This may be the largest environmental disaster in U.S. history.

— kanekoa.substack.com (@KanekoaTheGreat) February 13, 2023
On Friday, Senator Marco said he'd had enough of Buttigieg destroying our transportation system, sending a letter to the president demanding the former South Bend mayor's immediate resignation. 
In a letter to Mr. Biden, the Florida Republican wrote that Mr. Buttigieg has repeatedly demonstrated a "gross level of incompetence and apathy" that harms the "safety and prosperity" of the American people.
"'For two years, the transparency and accountability that you promised to obsessively uphold during your inauguration has been nowhere to be found. The incompetence and failure within your administration cannot continue to be ignored when Americans' health and safety are at risk," Mr. Rubio wrote. "I hope you will change course in order to uphold your so-far-unmet promise to the American people by requesting the immediate resignation of Secretary Buttigieg.'
White House press secretary Karine Jean-Pierre told reporters Thursday that Mr. Biden 'absolutely' is satisfied with the government's response to a toxic train derailment in eastern Ohio and has confidence in Mr. Buttigieg's ability to do the job.
Mr. Rubio accused Mr. Buttigieg of downplaying and ignoring national emergencies related to the country's transportation system while 'prioritizing topics of little relevance' to his job."
Under the guidance of "Mayor Pete" we have seen debacle after debacle. In the summer of 2022, in response to our supply chains being crippled by troubles at our ports, the secretary decided it was time for a vacation.
Over Christmas and in January, our air traffic control systems malfunctioned, and thousands across the country were stranded in airports. 
Now the people of Ohio, West Virginia, and Pennsylvania are seeing their cries for help being ignored as their air and water are poisoned. 
Do you feel "absolutely satisfied" with the Secretary of Transportation's performance like the White House?
[Read More: Another Biden Relative Shakes Down A Foreign Govt]