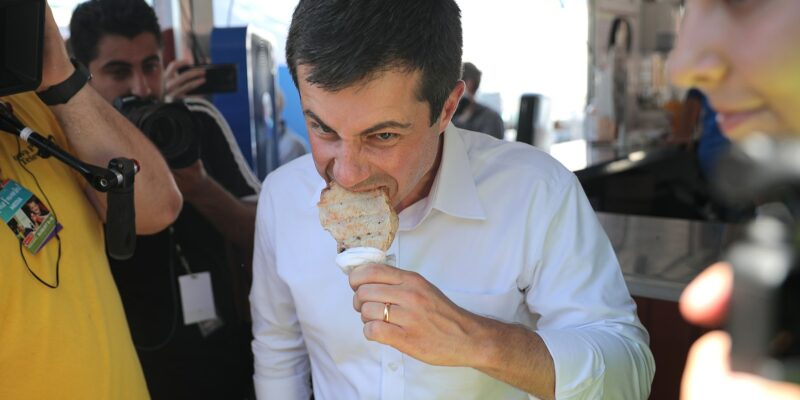 Federal officials have reportedly traced the route of this past week's fiasco across the nation's airports to a bad computer file that shut down the Federal Aviation Administration's system. Early Wednesday morning saw thousands of flights canceled because the FAA's Notice to Air Missions System (NOTAM) failed.
"The FAA is continuing a thorough review to determine the root cause of the Notice to Air Missions (notam) system outage," said the agency in a statement. "Our preliminary work has traced the outage to a damaged database file. At this time, there is no evidence of a cyberattack. The FAA is working diligently to further pinpoint the causes of this issue and take all needed steps to prevent this kind of disruption from happening again."
One outlet noted, "The outage resulted in thousands of delays and cancellations across the country on January 11, just weeks after a massive winter storm led to several days of travel chaos, most notably at Southwest Airlines, which on its own canceled more than 16,700 flights between December 21 and December 31.
The impact of the most recent incident proved broader, as the system saw nearly 11,000 delays and almost 3,000 cancellations within, into, and out of the U.S. by the end of Wednesday, according to data from flight tracking service FlightAware."
The problem happened just a few weeks after the Christmas meltdown of the national air transportation system. During the last 10 days of December, airlines canceled 30,000 flights. 
The Daily Wire reported, "Transportation Secretary Pete Buttigieg allegedly admitted earlier in the day when speaking to President Joe Biden that he had no idea what caused the outage.

"I just spoke with Buttigieg. They don't know what the cause is," Biden said. "But I was on the phone with him … I told them to report directly to me when they find out."

Buttigieg faced backlash from lawmakers for yet another crisis that has unfolded under his watch as transportation secretary.

"Today the FAA (Federal Aviation Admin) grounded all flights because of a failure in their old, outdated system. So what was @PeteButtigieg doing behind-the-scenes to prevent outages like this from happening?" Rep. Dan Crenshaw (R-TX) tweeted. "Making acronyms more 'inclusive' by renaming the NOTAM system from 'Notice to Airmen' to 'Notice to Air Missions.' I wish I was joking. Wokeism is a disease. Next time, try doing your job, Pete."
This isn't the first time that Secretary Pete Buttigieg has completely failed at his job. In May of last year, while Americans were dealing with rapid inflation due to global supply chains collapsing, "Mayor Pete" was busy filling his social calendar rather than his work calendar. 
We wrote at the time: "Inflation hit a 40-year high in March, and we shouldn't expect a reprieve anytime soon. In January, Secretary of State Pete Buttigieg was touting his great successes at getting shipping moving again. In reality, he took paternity leave during a supply chain crisis, and we're now we're left unprepared for the latest shock to the system. 
Earlier last month, Transportation Secretary was schmoozing with Prince Harry and Meghan Markle at the Invictus Games. He was most recently spotted at Kentucky Derby. Next time you need to buy a dishwasher or your mechanic is waiting on a part, remember, at least Pete Buttigieg is having a good time on the taxpayer dime."
The Washington Examiner recently revealed that the Transportation Secretary lied about his availability during his paternity leave. The newspaper stated, "Scandal-ridden Pete Buttigieg skirted a meeting request from a top Republican while on paid paternity leave, even though the transportation secretary claimed he'd be on the clock "24/7" during this controversial period, emails show.
Buttigieg, who came under fire for taking paternity leave in August 2021 amid the supply chain crisis, reassured CNN's Jake Tapper in October 2021 he was "available 24/7" because of the "nature of my job." However, the DOT rebuffed the idea of him meeting with Sen. Chuck Grassley (R-IA) roughly one month before that interview, claiming Buttigieg was unavailable due to his leave status, according to emails obtained by the watchdog Protect the Public's Trust and shared with the Washington Examiner."
This wasn't the only time that Secretary Buttigieg skipped town during a crucial moment when the country needed the Transportation Secretary to actually do his job. "As the Biden administration worked to prevent a catastrophic rail unions strike over the summer, Transportation Secretary Pete Buttigieg went on vacation and phoned-in to negotiations from 3,500 miles away in Europe," Fox News confirmed last year. 
"'The secretary took a long-planned personal trip from Aug. 29 to Sept. 5,' a spokesperson for the Department of Transportation told Fox News. "As usual, while traveling on personal time he remained available and engaged on urgent issues, which in this case meant multiple calls with staff and stakeholders to work on the topic of rail labor negotiations.'
The previously undisclosed trip was first revealed by the Washington Free Beacon, which reported that Buttigieg set off to Porto, Portugal, just one week before Amtrak began canceling long-distance trains ahead of the looming strike. He was working remotely while the Biden administration engaged in tense negotiations to reach a deal that would prevent widespread supply chain disruptions just before Christmas, the department said.  
Rail industry representatives had warned that a threatened strike by transportation unions could have caused an estimated $2 billion in damage to the economy. Lawmakers worked to codify a deal negotiated by rail unions and the Biden administration that raised workers pay by 24% over a five-year period from 2020 through 2024, including an immediate payout on average of $11,000 upon ratification."
The negotiations also saw workers lose sick days, and Senator Josh Hawley couldn't help but notice the Democrat's hypocrisy.
Nice that Mayor Pete had time to vacation in Europe while forcing rail workers to go without sick days https://t.co/29Xs0bxAyg

— Josh Hawley (@HawleyMO) December 14, 2022
Buttigieg has regularly been mentioned as a possible successor to President Joe Biden as Democrats look to toss the very unpopular and "dysfunctional" Vice President Kamala Harris overboard for 2024.
The Washington Times has reported that Secretary of Transportation Pete Buttigieg is also gaining 2024 buzz. The newspaper writes, "Speculation over who is on deck starts with Ms. Harris. She has been a heartbeat away from the presidency for 14 months. But the poll numbers for Ms. Harris, the first female vice president, are worse than Mr. Biden's."
The Times continued, "Mr. Buttigieg outperformed Ms. Harris in the 2020 Democratic presidential nomination race, rising from relative obscurity as the mayor of South Bend, Indiana, to win the Iowa presidential caucuses and finish second in New Hampshire's first-in-the-nation primary."
Liberals have defended Pete Buttigieg's performance by pointing out that he has really good credentials, even if he's terrible at his job. 
Secretary Buttigieg is a Rhodes Scholar, Harvard and Oxford alum, and served in Afghanistan for the U.S. Navy as an intelligence officer.
If anyone is up for the task, it's him. He's, by far, extraordinarily qualified for his job.
We can't say that for everyone in Washington. pic.twitter.com/mfp1NRE4kQ

— VoteVets (@votevets) January 11, 2023
The media is happy to do its part to defend the liberal wunderkind who may save them from having to support Harris in 2024.
Again, he's just a guy caught in a haunting. Nothing he can do. Just a victim to historic hauntings. He's haunted by all these things happening to him. See the pattern yet? pic.twitter.com/XaV8myyl4n

— Stephen L. Miller (@redsteeze) January 12, 2023
.