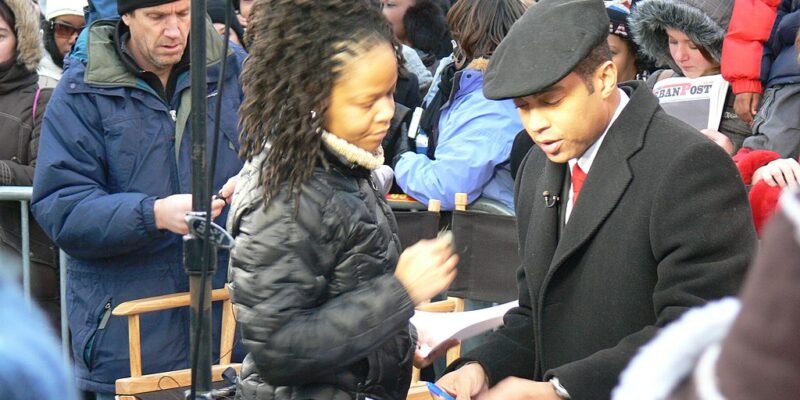 There's more trouble for CNN. The New York Post reports that liberal anchor Don Lemon has been so hateful to his co-host that she ran off the set in tears after he screamed at her. 
The newspaper writes, Tensions on the set of "CNN This Morning" have recently boiled over, with Don Lemon allegedly "screaming" at co-host Kaitlan Collins off-camera during an ugly December incident that has left the cast and crew rattled ever since, The Post has learned.

According to two sources with knowledge of the situation, 56-year-old Lemon approached 30-year-old Collins following the show's Thursday, Dec. 8, broadcast — and unloaded on her in front of staffers as he accused her of "interrupting" him on air.

"Don screamed at Kaitlan, who was visibly upset and ran out of the studio," one source with knowledge of the skirmish said.

News of the explosive incident made its way up to CNN CEO Chris Licht, who is said to have been appalled by Lemon's behavior, according to a source. A second source said a producer talked to Lemon at the behest of Licht and told the anchor to take the next day off to "cool off."
Licht recently had to lay off some of its most hyperpartisan hosts as he tries to stop the ship from sinking. Lemon and Collins' "CNN This Morning" was supposed to help the ailing channel steady the ship. The show, instead, had been a "ratings bomb and earlier this month experienced its least-viewed week since launch, averaging just over 330,000 viewers – a pitiful figure compared to MSNBC's Morning Joe, and Fox & Friends," according to reports.
Things are unlikely to turn around as it's clear that the hosts all hate each other. The Daily Mail noted that "the trio of co-hosts was supposed to arrive together the day after the off-air incident for the White House Christmas party, but they went separately and canceled their pre-party plans. 
After the party, Lemon met up with the agent that represents him and Collins, while his other two co-hosts got together for drinks, the source claimed. 
Collins and Lemon have starred alongside each other on the show since it started three months ago. The pair, along with Harlow, used to arrive to red carpets and events as a unit. But now, they arrive separate and seem to want to stay far away from each other."
Lemon isn't particularly known for being a team player. As the company enacted cost-cutting measures, the new corporate management begged its hosts to reel in their perceived left-leaning political bias. The host hasn't shown a willingness to tone it down, and instead has had a few meltdowns on air. 
The most recent was a twofer. He attacked his Collins, who bizarrely is now "anchoring" remotely to stay as far away from Lemon as possible while also losing his mind that Republicans might investigate the shadiness of Joe Biden.
CNN's Don Lemon delayed a commercial break on Tuesday because he was so outraged by comments made by a House Republican in an interview with his co-host Kaitlin Collins," wrote Mediate.
"Lemon was reacting to an interview his CNN This Morning co-host Collins conducted with Rep. James Comer (R-KY), the chairman of the House Oversight Committee. During a back and forth about upcoming House investigations into Hunter Biden's infamous laptop and suggestions from the Twitter Files that the FBI targeted stories related to Biden for suppression, Comer mentioned the Post, which initially ran the Biden laptop story.
Co-host Poppy Harlow offered compliments to Collins for the interview and fact-checking Comer in real time, calling it 'great,' though Lemon awkwardly did not initially join in on the praise — a notable omission following reports about tension between Lemon and Collins, which CNN has downplayed."
CNN doesn't seem to know where it wants to go. They recently infuriated liberals by hiring Bill Maher, a comedian who recently compared wokism to Chairman Mao's Cultural Revolution, hoping to compete against Fox's Greg Gutfield. 
CNN has been hemorrhaging money. The New York Times reported in August, "Projections from S&P Global Market Intelligence say CNN's profitability is on a pace to decline to $956.8 million this year. That would mark the first time since 2016 that the network had dipped below $1 billion in profit, according to three people familiar with its operations.
Two people familiar with CNN's operations said the network's initial 2022 profitability target was $1.1 billion, which Mr. Licht is on track to miss by more than $100 million."
Don't be surprised is they remove some more bad lemons from the bunch soon. 
[Read More: Hunter Wanted Key To Office With Classified Documents]