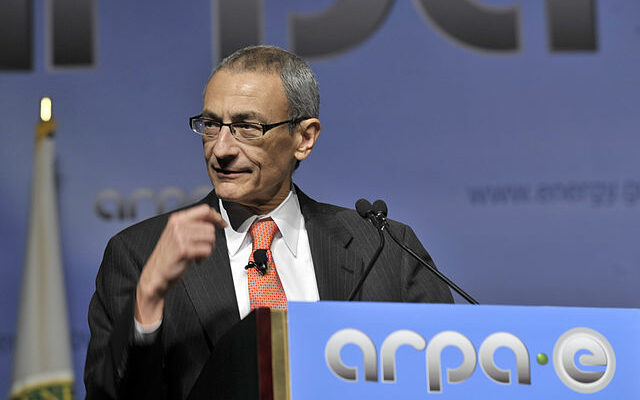 The mail trucks you typically see rolling through your neighborhood will soon get a makeover due to President Biden's obsession with fossil fuels and the successful lobbying of his climate change activist allies. The Post Office recently announced that it would be adding 66,000 fully-electric vehicles to its aging fleet and has agreed to spend nearly $10 billion on "next generation" vehicles. After 2026, the mail service said, the postal service will only buy electric, even when it doesn't make sense to do so.
The Verge writes, "It's a significant shift from the USPS's previous proposal, which included only 40 percent EVs out of a full order of 84,000 delivery vehicles. And that deal came after an even less climate-friendly one that would have only seen 10,019 EVs being added to the fleet. But the constant pushback from Democrats and the Biden administration, which is requiring all federal vehicle purchases to be emissions-free by 2035, finally resulted in a significant change in policy from USPS.

White House Senior Advisor John Podesta believes the plan will result in a USPS fleet that is fully electric. It also "significantly reduces vehicles miles traveled in the network, and places USPS at the forefront of the clean transportation revolution," Podesta stated in a White House press release. The mail service still has to replace its current 217,000-plus fleet of trucks, many of which are over 30 years old and don't have safety features like airbags or air conditioning, amongst other things.

The $3 billion will also go toward building the USPS's EV charging infrastructure, which includes "tens of thousands" charging stations, creating a smarter network that will help make deliveries more efficient. "Moving packages from point A to point B in a way that's cleaner, more cost-effective, and accelerating toward an electric vehicle future stamped 'Made in America' — this is the Biden climate strategy on wheels," National Climate Advisor to the president Ali Zaidi stated."
That's right. The $10 billion won't even electrify the majority of the fleey. Nevertheless, John Podesta is happy. 
The Washington Post reports that a large chunk of the spending for this project will come from the president's slush fund: The Inflation Reduction Act passed last year. "The Postal Service will spend $9.6 billion on the vehicles and associated infrastructure, officials said, including $3 billion from the Inflation Reduction Act, President Biden and congressional Democrats' landmark climate, health-care and tax law. 
Fleet electrification is a major pillar of Biden's plan to fight rising global temperatures. Biden has ordered the federal government to purchase only zero-emissions vehicles by 2035. With more than 217,000 vehicles, the Postal Service has the largest share of the U.S. government's civilian fleet.
'It is setting the bar for the rest of the federal government, and more importantly, for the rest of the world,' Brenda Mallory, chair of the White House Council on Environmental Quality, said at Tuesday's event.
EV boosters and environmental activists have said that an electric postal fleet could be a major lift for the auto industry's investment in clean vehicles." Of course, auto suppliers aren't the ones who won the contract. A powerful military supplier received $500 million to kick things off. 
"I think it puts pressure on them to up their game, too," Podesta told The Post in an interview Monday. "If the Postal Service can move out with this kind of aggressive plan, the public expects these companies that have made these long-term announcements to catch up in the near term."
We should be skeptical of why this is happening right now as the United States stares at an oncoming recession and the country heads towards a debt crisis. John Podesta is spearheading the USPS project, the notorious bag man for the Democratic Party, who earlier in the year was named appointed as a White House "advisor" on implementing "clean energy innovation," has faced criticism for the way his family grifts off of the federal government, especially for his brother cozying up to China to lobby the White House. 
Green energy has been a massive money-maker for Podesta. The Washington Free Beacon noted, "John Podesta, the powerful Democratic consultant who President Joe Biden tapped to oversee a multibillion-dollar climate investment fund, discussed those investments with an environmental group that had him on the payroll just months before, according to a new financial disclosure.
Galvanize Climate Solutions, a green energy investment firm founded by billionaire Tom Steyer, participated in an Oct. 31 meeting with Podesta and Treasury Secretary Janet Yellen to discuss how to best use the $369 billion in federal funds. Galvanize paid Podesta $84,000 in advisory fees from December 2021 through August 2022, financial disclosures show. Ethics watchdogs say Podesta hasn't technically violated any laws but hosting his former employer at the meeting was ethically dubious.
"Alas, it's a similar story these days, sophisticated players checking the necessary boxes to avoid clear violations while still appearing to advance the interests of former employers and clients," said Michael Chamberlain, the director of the ethics watchdog group Protect the Public's Trust.
Podesta's net worth has skyrocketed since he last served in the White House as counselor to former president Barack Obama. His net worth ranged between $4.6 million to $9.2 million in 2014, according to his financial disclosure that year. By 2022, his net worth ballooned to between $9.3 million to $28.4 million, according to a copy of his latest financial disclosure obtained by the Washington Free Beacon."
"The Postal Service," according to Vox, "has been looking for new trucks for years. With more than 220,000 vehicles, USPS operates about one-third of all vehicles in the US government fleet, which is the largest in the world."
In 2021 the Post Office reported a net loss of nearly $5 billion. Reuters wrote that its "operating revenue was $77 billion for the 2021 budget year, an increase of $3.9 billion, or 5.3%. It reported a 2020 net loss of $9.2 billion."
[Read More: MAGA Diehard Turn On Trump After Misstep]