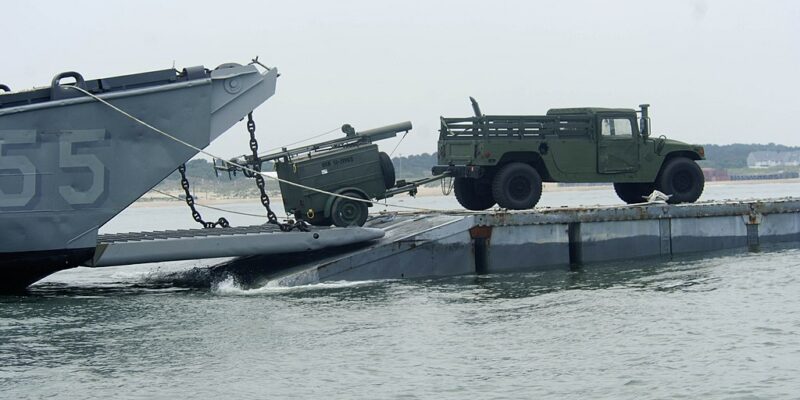 A leader in the United States Navy called Joe Biden out by stating a simple truth: In the six months, the Navy will have to choose if they should arm America's military or Ukraine due to a growing weapons shortage. 
Newsweek writes, "The comment was made Wednesday by Navy Secretary Carlos Del Toro to a group of reporters on the sidelines of the 2023 Surface Navy Association National Symposium in Arlington, Virginia, Defense One editor Marcus Weisberger reported.
Del Toro is one of the dozens of members of the military, defense industry and Congress at the conference held January 10 to 12 that featured discussions about national defense and security.
His comments follow concerns expressed by James G. Stavridis, a retired U.S. Navy admiral who formerly served as the NATO supreme allied commander for Europe from 2009 to 2013, over the weekend.
Stavridis predicted that a prolonged conflict between Ukrainian defenders and Russian invaders would continue throughout the winter with neither side gaining an upper hand. "When I put it all together, more war to go," he said. "Ukrainians win it on the ground. Russians winning in the skies."
Weisgerber took to Twitter to offer more context to the situation.
🧵I deleted an earlier tweet (screen shot below) because it deserves additional context, which is fully captured in this story we just posted here (1/7) https://t.co/U0gOchlf44 pic.twitter.com/uXddi2sYj3

— Marcus Weisgerber (@MarcusReports) January 11, 2023
NCP noted earlier in the week that President Biden has shown devotion to Ukraine ever since that country was invaded by Russia. The United States has sent over $100 billion in taxpayer money as aid to the ailing country.
Earlier in the week, CNN reported that the White House is taking it up a notch in the cold war against Russia. Ukrainian soldiers will soon be training in the United States. 
The news channel wrote, "Ukrainian troops are set to begin training on the Patriot missile system in the United States as soon as next week, two US officials familiar with the matter tell CNN.
The training program will take place at Fort Sill in Oklahoma, where the US conducts its own training on operating and maintaining the advanced air defense system. Fort Sill is one of the Army's four basic training locations and home to the service's field artillery school, which has been training service members for more than a century.
In December, Ukrainian President Volodymyr Zelenskyy visited Washington and demanded that Congress give more money to his country. Politico reported, "You can speed up our victory. I know it," he said in the address, dressed in his battle fatigues and combat boots on the dais in the House chamber. "Let the world see that the United States are here."
Throughout his roughly 20-minute speech delivered entirely in English, the Ukrainian president relayed his case for continual support, underscoring his gratefulness for that which has been provided — while saying that it's not nearly enough."
'Your support is crucial, not just to stand in such a fight, but to get to the turning point to win on the battlefield,' he said, making his case directly to Washington in his first foreign trip since the invasion. 'We have artillery, yes. We have it. Is it enough? Quite honestly, not really.'
Zelenskyy ended by offering thanks to Biden, the Senate and the House for their financial and military support. "I thank every American family," Zelenskyy said, just before he unfurled a signed flag — gifted from soldiers in the frontline city of Bakhmut — to Speaker Nancy Pelosi and Vice President Kamala Harris. Pelosi kissed Zelenskyy's hand and cheek as she took the token, then held it over her head with help from Harris, as members throughout the chamber whooped and cheered."
After a two-hour meeting at the White House, President Biden told reporters at a joint news conference with Mr. Zelensky that the United States would continue to support Ukraine "for as long as it takes," according to The New York Times.
[Read More: AOC Pilloried For Hypocrisy As She Demands Gas Stoves Be Banned]