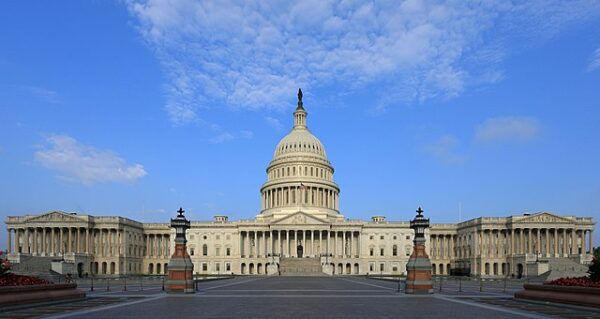 A new study of the upcoming 2024 election revealed that Democrats are again facing a steep uphill climb, despite their stronger-than-expected showing in the midterms. In the midterms, Democrats nabbed an additional Senate seat after Republicans nominated the Trump-chosen Mehmet Oz, a television doctor who lost to a stroke victim that couldn't complete entire sentences.
The University of Virginia Center for Politics writes in it's "Crystal Ball" blog, "Democrats have considerably more exposure than Republicans in this cycle's U.S. Senate races — a point made plainly clear in our initial ratings of the 2024 Senate races.
First of all, there's just the basic math. There are 34 Senate races slated for next year so far — 33 regular contests, plus a special election in Nebraska, where newly-appointed Sen. Pete Ricketts (R) will be back on the ballot to defend the unexpired term left behind by Ben Sasse (R), who resigned to become the president of the University of Florida.
Democrats are defending 23 of these seats, while Republicans are defending just 11. That Democratic tally includes the 3 states with independents who caucus with the Democrats: Sens. Kyrsten Sinema of Arizona, Angus King of Maine, and Bernie Sanders of Vermont."
The Daily Caller caught up with the Center's Kyle Kondik, the managing editor of the Crystal Ball. 
The report estimated that Republicans would initially secure 50 seats and Democrats would hold 47, leaving three three toss-up states, Ohio, Montana and West Virginia, that swung to deep red states during President Donald Trump's reelection bid in 2020, according to the report. Arizona, Michigan, Nevada, Pennsylvania and Wisconsin are also considered viable options for Republicans after President Joe Biden took them by small margins.

While Republicans have 11 seats to defend in 2024, the Crystal Ball's report puts all of those in the "safe" category due to the decreasing likelihood that voters in those states will be open to a Democratic senator. Due to this, CPR and the Crystal Ball's indicated an easier road to a Senate majority for the GOP.

Kyle Kondik, managing editor of the Crystal Ball, told the Daily Caller News Foundation that while control of the senate is still very much a "toss-up overall," Republicans have the easier job, particularly if they win the presidency.

"[Republicans] do not really have any truly challenging seats of their own to defend, and two, they have three targets (Montana, Ohio, and West Virginia) in states that the Republican presidential candidate is likely to carry," Kondik stated. "Presidential and Senate results have become more and more correlated in recent years, and Republicans don't even have to win all three of those races to win — they just need one if they win the White House, or two if they don't."
Before the 2022 midterms, the Democrats, especially Joe Biden, looked toast. Some Democrats had even begun to discuss ways of dumping the current president for someone new as Donald Trump loomed large in 2024. It's Trump who seems staggered while Joe Biden plots his reelection. 
But following the election, which saw nearly all of Trump's endorsees lose winnable races for Republicans, the tables have turned. Now it's the MAGA diehards who have begun to look elsewhere for 2024. We wrote in November that Lou Barletta, one of the former president's most ardent backers in 2016, said, "I'm not supporting him. I was one of his most loyal supporters in Congress. But loyalty was only a one-way street."
Barletta may have personal reasons for ditching Trump. The former president endorsed his opponent in the GOP primary for governor in May. But his sentiments reflect a broader reckoning happening after Republicans underperformed expectations across the country in November.
One person who has taken notice is former UN Ambassador Nikki Haley. She looks to be abandoning her pledge not to run against President Trump and is expected to announce her candidacy for president soon. 
The 2024 election is a ways away, but Kondik concludes, "Beyond trying to save their Senate majority, Democrats will at the very least want to hold their losses to a minimum. If Republicans can win the Toss-ups and even cut into the leaning Democratic seats, they could build a potentially durable Senate majority….
Democrats overcame a difficult environment in 2022 and netted a Senate seat in large part because of their ability to court persuadable voters and turn races that could have been referendums on Democrats into, instead, choices between candidates. They will need to do that again in a presidential year, particularly in the otherwise unfavorable states of Montana, Ohio, and West Virginia."
[Read More: Dems Letting Their Extremist Tendencies Grow As Leader's Child Attacks Cops]