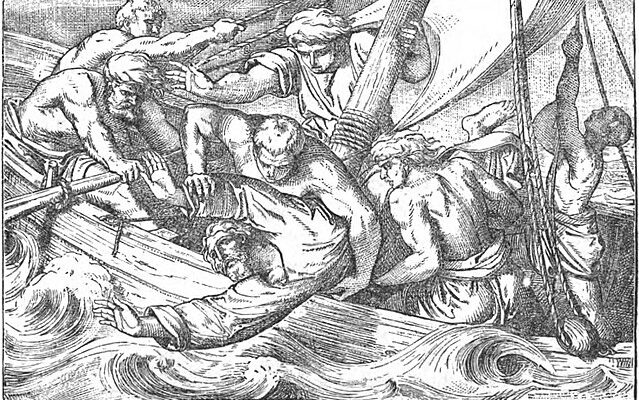 As his party has struggled over the past year and a half or so since his inauguration, the president's allies have begun to whisper, "maybe we should dump Joe Biden." 
To give you an idea about how the New York Time expects things to go as results come in over the next few days, they wrote an article giving liberals suggestions for dealing with their "election anxiety."
Elections and anxiety often go hand in hand. Here are some evidence-based strategies that can help you cope. https://t.co/Bu9Bq5AVqh pic.twitter.com/WkF7ClDpyA

— The New York Times (@nytimes) November 8, 2022
Just "breath like a baby," Democrats. You'll be fine. Of course, as Trump candidates lose and lose and lose while Ron DeSantis wins by 20 percent, some Republicans may want the advice too.
In the summer, we reported, "Midway through the 2022 primary season, many Democratic lawmakers and party officials are venting their frustrations with President Biden's struggle to advance the bulk of his agenda, doubting his ability to rescue the party from a predicted midterm trouncing and increasingly viewing him as an anchor that should be cut loose in 2024."
During interviews with almost 50 Democratic leaders, from county leaders to members of Congress, as well as with disappointed voters who backed Mr. Biden in 2020," The New York Times reports of a political party that believes its collapse is imminent with their current leader. Members feel "extraordinarily pessimistic" considering their future."
Recently, after the president claimed that his son, who died in 2015 from cancer, perished in the Iraq War, The New York Times starting sharpening its knives. The newspaper wrote, "Mr. Biden, who at 79 is the oldest president in American history, has a long record of gaffes dating back to when he was a young man. But his misstatements have become more pronounced, and more noticed, now that he has the spotlight of the presidency constantly on him. While Mr. Biden has said he intends to run for a second term, his age ranked at the top of the list for Democratic voters who told pollsters that they want the party to find an alternative, according to a survey by New York Times and Siena College this summer."
The Times wasn't the only liberal paper to turn on Joe Biden. The Washington Post gave the president a "bottomless Pinocchio" in a fact check of several recent claims he's made, including statements about Social Security, gas prices, student loans, and China.
Glenn Kessler, WaPo's fact checker, wrote, "Readers may recall that during Donald Trump's presidency, we established a new category, the Bottomless Pinocchio, to account for false or misleading statements repeated so often that they became a form of propaganda. A statement would get added to the list if it had earned a Three or Four Pinocchios rating and been repeated at least 20 times. By the end of the Trump presidency, 56 claims made by Trump had qualified." 
The midterms are not going to help his cause, and the whispers about his age and his chances in 2024 are becoming screams. Some of his supporters are starting to bail. Conservative Eric Erickson has said that the New York Times is planning to launch a significant hit piece on the president soon after the election that points to his mental wellness and ability to perform the duties of the president. 
I had multiple reporters in DC tell me last week the Times is working on a big post-election piece about Biden's frailties sourced with White House staffers. Expected to drop after the election.

— Erick Erickson (@EWErickson) November 2, 2022
Another prominent supporter, Jen Rubin a Washington Post columnist, wrote on Election Day that with "Trump is losing steam. That's reason for Biden to bow out in 2024." 
She continued: "While Biden appears to be planning for a 2024 run, Trump's declining fortunes should prompt him to rethink a second term (which would begin when Biden is 81 years old). Biden has suggested he thinks he would be the only Democrat certain to beat Trump if Trump is the nominee. That's questionable; just about any functioning Democrat could beat him. But if Trump isn't the nominee, then Biden certainly is not essential in a 2024 campaign, when he would have to defend his fitness and record.
If Biden believes he must run to avoid a Democratic free-for-all in the 2024 primaries, he should think again. Hard-fought Democratic primaries in 1992, 2008 and 2020 didn't prevent a Democratic general-election victory. If voters have serious doubts about Vice President Harris, they would be fully aired in a contested primary. Younger candidates and fresh faces with broader ideological appeal can make the case for turning the page, exactly as Barack Obama did in 2008.
Biden once said he would be a "bridge" to the next generation. That will be even more true when he is 81. If Biden's concern is protecting the country from a second Trump term, he should consider the possibility that Republicans are likely to do that for him. Moreover, declining to run for office would leave Biden as a revered figure in a party with an array of capable candidates."
For their part, the White House spokesperson has spent much of her time trying to quash rumors that the president will not seek re-election. Karine Jean-Pierre tweeted, "To be clear, as the President has said repeatedly, he plans to run in 2024."
To be clear, as the President has said repeatedly, he plans to run in 2024.

— Karine Jean-Pierre (@PressSec) June 13, 2022
Would liberals really throw an incumbent president overboard? If a red wave really does wash up on Democratic shores, the country might want to prepare for President Harris, or at least a non-Biden nominee in 2024. It looks like Democrats have had enough of one of the most unpopular presidents in American history. 
[Read More: As Republicans Win Midterms, Media Pushes More Conspiracies]