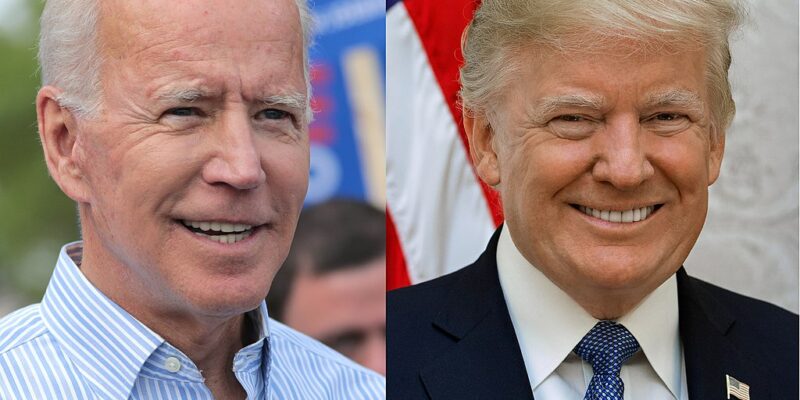 Thursday was quite the day in politics. It's rare for two major stories to occur about the next presidential race, and yet a week before Christmas, politics has been filled with excitement related to two major 2024 campaigns. 
A month ago, we noted that the Biden Family had gathered together over Thanksgiving at a swanky, donor-owned home in Nantucket to discuss whether Biden should run for a second term. The decision, according to several outlets, was not Joe's choice to make–he needed to get Jill on board because she's who's in charge. 
Unsurprisingly, despite her husband being 80 and often getting lost while on stage, which has led foreign commentators to call it elder abuse, Jill has decided that Joe will run again. She must really like being First Lady because she's reported to be all in now. 
CNN broke the news of Jill's 2024 decision. First lady Jill Biden, despite being so worn out from a recent circuit of White House events that she lost her voice, is now seriously looking ahead to her husband running for reelection in 2024. That's a tidal shift from her position just three months ago.

The first lady was still mostly skeptical as of early fall – "not a proponent," as one person familiar with her thinking told CNN. But in the month since the November midterm elections, in which Democrats defied the fate of most parties of first-term presidents, friends noted a change.

The Biden family conversations about 2024 were supposed to be on track for Christmas, however, CNN has learned from three of the people familiar that the clan is not expected to be in the same place all at the same time this year, making convening for a debate or a consensus more complicated.

The West Wing has long been in "he's running" mode, with a political operation for 2024 already in the works. It's an apparatus that has had to get started out of necessity before an official announcement. "As the president has said, he intends to run for reelection and that is something both Dr. Biden and the family fully support," a senior adviser to Jill Biden told CNN.
What a difference doing well in a midterm election will do to help a president get off the mat. Speaking of the midterms and helping Biden succeed, Donald Trump made a "MAJOR announcement" on Thursday, as well. 
While Biden is preparing for 2024 and prepares to continue Barack Obama's "fundamental transformation of America" and Ron DeSantis investigates potential negative side effects from the COVID-19 vaccines, likely swept under the rug by the CDC, former President Trump's campaign for 2024 made a huge splash by telling the world that they are…selling online trading cards for just under 100 bucks to saps ludicrous enough to buy them.  
"Donald Trump earlier this week on Truth Social teased that he'd be making a "MAJOR ANNOUNCEMENT" on Thursday, prompting questions as to what on Earth the former president was up to. Is it a rally tour? Is it his candidacy for House speaker? Is it something dumber and more pathetic than anyone could have anticipated? Yes, of course it was. It's a Donald Trump Digital Trading Card NFT Collection, wrote Rolling Stone.
The former president on Thursday rolled out a new line of NFTs, along with an infomercial-caliber video announcing that they could be had for only $99 a piece. He's selling shoddy, digitally generated images of himself cosplaying as an astronaut, a fighter pilot, a sheriff in a white duster, a red-carpet celebrity, and more.   
Die-hard fans of Trump who purchase 45 of these cards (that's at least $4,455 worth of Trump NFTs) will be gifted a ticket to a dinner with the former president, according to the site. Less die-hard fans will be entered into "The Trump Sweepstakes," where they can win one of "thousands" of prizes, including a one-hour golf game with Trump, autographed memorabilia, and a group zoom call. (It's probably worth noting that Trump has a rich history of teasing similar giveaways in exchange for donations but apparently never following through on honoring them.)
The Donald Trump Digital Trading Card Collection will produce a "maximum of 45,000 NFTs" throughout its sweepstakes period. Worried someone else might have the same "Trump Ripping Off His Work Suit To Reveal His Superhero Suit While Shooting Laser Beams His Eyes" card as you? Fret not, these cards have assigned "rarity," meaning they will absolutely, definitely, for sure increase in value. No, there are no refunds."
Trump's announcement video is quite something.
When we saw that this was Trump's big December 15th announcement we assumed it was a joke. Sadly it seems that it is all too real. Here's the former President of the United States hawking a $99 NFT grift to ripoff his supporters. This is just embarrassing.pic.twitter.com/xcZhrIvodS

— RRH Elections (@RRHElections) December 15, 2022
Former supporters of Trump were not too happy with the announcement. Blaze TV host Chad Prather tweeted: 
We have a nation going down the toilet, and Donald Trump is selling Pokémon cards. No thanks. And those of you with your secret decoder ring trying to figure out why need to STFU.

— Chad Prather (@WatchChad) December 15, 2022
Trump's major announcement is childish. Actual adults will see this as bizarre & troubling. A FPOTUS cranking this crap out? I can only imagine that our enemies are excited about Trump possibly being back in office.

But people will buy these digital trading cards. It's nuts.

— Denver Riggleman (@RepRiggleman) December 15, 2022
The Internet mercilessly mocked the former president, as well. 
Donald Trump major announcement is that he's selling his own Pokémon cards 😭

— Santiago Mayer (@santiagomayer_) December 15, 2022
Losing the plot. pic.twitter.com/2qCYok96Dw

— Philip Bump (@pbump) December 15, 2022
Trump's announcement that he's selling trading cards comes as his campaign is cratering. The Hill recently reported, "Florida Gov. Ron DeSantis (R) leads former President Trump by 23 points among Republicans in a hypothetical GOP presidential primary, according to a poll released Tuesday. 
The USA Today-Suffolk University poll found that 56 percent of Republican and Republican-leaning voters prefer DeSantis, while only 33 percent would support Trump. More than 60 percent said they want a nominee who will continue Trump's policies but is not Trump, while 31 percent want the former president to run. 
"Republicans and conservative independents increasingly want Trumpism without Trump," said David Paleologos, the director of the Suffolk University Political Research Center."
The disclaimer on the Trump trading cards is an excellent example of why that might be: "these Digital Trading Cards are not political and have nothing to do with any political campaign. NFT INT LLC is not owned, managed or controlled by Donald J. Trump, The Trump Organization."
At some point, people catch on to the con game.
Or at least you'd hope they would.