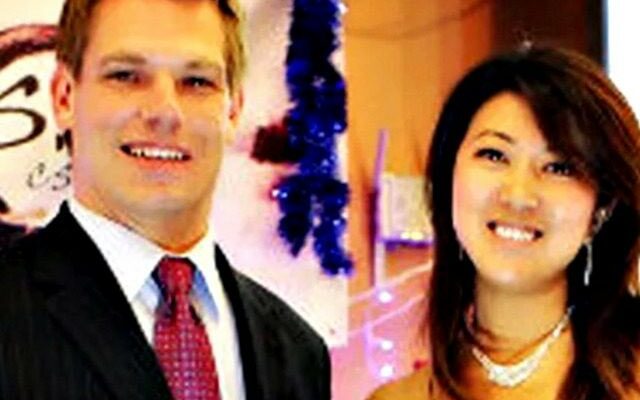 Speaker of the House Kevin McCarthy has stayed true to his word. On Tuesday, he officially denied Democratic Reps. Adam Schiff and Eric Swalwell their former seats on the House Intelligence Committee. The powerful committee is charged with the oversight of the United States Intelligence Community and has allegedly been abused by both Schiff and Swalwell for years. 
I have rejected the appointments of Adam Schiff and Eric Swalwell for the House Intelligence Committee.

I am committed to returning the @HouseIntel Committee to one of genuine honesty and credibility that regains the trust of the American people. pic.twitter.com/ePxlbanxta

— Kevin McCarthy (@SpeakerMcCarthy) January 25, 2023
Townhall reports, "McCarthy tweeted out the letter he sent to Jeffries. While his letter did acknowledge "I appreciate the loyalty you have to your Democratic colleagues, and I acknowledge your efforts to have two Members of Congress reinstated to the House Permanent Select Committee on Intelligence," McCarthy nevertheless reminds Jeffries that allowing Schiff and Swalwell to serve on the committee is something he cannot do.

'But I cannot put partisan loyalty ahead of national security, and I cannot simply recognize years of serve as the sole criteria for membership on this essential committee. Integrity matters more," the letter continued with original emphasis.

As Punchbowl News mentioned in its Monday morning newsletter sharing Jeffries' letter about the committees, Schiff is one of the longest-serving members during its 45-year history. He has served as the committee's chairman and was looking to be its ranking member.

Towards the closing of his letter, McCarthy also warns of his assessment "that the misuse of this panel during the 116th and 117th Congresses severely undermined the primary national security and oversight missions–ultimately leaving our nation less safe." McCarthy closes by mentioning his commitment to "returning the Intelligence Committee to one of genuine honesty and credibility that regains theorist of the American people.'
In 2020, Swalwell was accused of having a sexual relationship with a Chinese spy. Axios wrote, "A suspected Chinese intelligence operative developed extensive ties with local and national politicians, including a U.S. congressman, in what U.S. officials believe was a political intelligence operation run by China's main civilian spy agency between 2011 and 2015, Axios found in a yearlong investigation.
The woman at the center of the operation, a Chinese national named Fang Fang or Christine Fang, targeted up-and-coming local politicians in the Bay Area and across the country who had the potential to make it big on the national stage.
Fang took part in fundraising activity for Swalwell's 2014 re-election campaign, according to a Bay Area political operative and a current U.S. intelligence official. Swalwell's office was directly aware of these activities on its behalf, the political operative said. That same political operative, who witnessed Fang fundraising on Swalwell's behalf, found no evidence of illegal contributions."
"The U.S. Intelligence Community currently has in its possession a classified report that includes intricate and intimate details of the nature of the relationship between Rep. Eric Swalwell (D-CA) and a Chinese spy known as 'Fang Fang,'" Breitbart News reported.
"The report, which intelligence and national security sources familiar with its contents who spoke on condition of anonymity told Breitbart News, contains details of the nature of Swalwell's relationship with Fang Fang including certain sexual acts they allegedly engaged in together. Sources familiar with it, however, would not provide any more detail on the nature of those acts or other details in the report—which is currently classified.
Several followup reports to that original Axios story from outlets including Business Insider and the New York Post noted that Swalwell has refused to answer whether he engaged in sexual relations with Fang Fang. But that classified report about the relationship includes, Breitbart News can confirm based on multiple intelligence and national security sources, details about a sexual relationship between the two.
Despite the revelations, House Speaker Nancy Pelosi and House Intelligence Committee chairman Rep. Adam Schiff (D-CA) made the determination to keep Swalwell on the Intelligence Committee."
Swalwell recently claimed that it was OK that he fell for a Chinese Communist honeypot because his district is heavily Asian-American. Really, he said that.
Faux conservative Alyssa Farah Griffin doesn't call out Swalwell for being caught in a honeypot set up by Chinese spy Fang Fang. She simply asks him to respond to what McCarthy has said about him.
Swalwell defends himself saying his district is "35% Asain-American." pic.twitter.com/rXEO3JWxuQ

— Nicholas Fondacaro (@NickFondacaro) January 18, 2023
Kevin McCarthy has said enough is enough. "When Eric Swalwell would be in the private sector and can't get the security clearance there, we are not gonna provide him with the secrets to America," McCarthy told reporters.
McCarthy pointed to Schiff's openly lying to the American people when he chaired the intelligence panel during the Trump presidency as the reason for his ouster. The New York Times wrote, "In September 2019, Mr. Schiff was excoriated by Republicans for dramatically paraphrasing the contents of a telephone call in which Mr. Trump had pressured President Volodymyr Zelensky of Ukraine to investigate Joseph R. Biden Jr. and his son, and for implying, falsely, that his committee had had no contact with a whistle-blower raising concerns about their conversation.
Earlier, in March 2019‌, ‌Republicans on the committee had demanded that Mr. Schiff step aside for having said that he had seen "more than circumstantial evidence" of collusion between Mr. Trump and the Russians in 2017. That claim had been called into question by the findings of Robert S. Mueller III, the special counsel who had looked into the matter, which Attorney General ‌William P. Barr‌ had summarized in a letter to certain members of Congress. Republicans accused Mr. Schiff of having compromised the integrity of the panel by knowingly promoting false information."
In July, Adam Schiff used his position to hide corruption by attaching an amendment to the National Defense Authorization Act that "related to deadly Afghanistan withdrawal, woke policies, vaccine mandates/injuries, and January 6, among other issues."
Led by a president who has classified documents kept all over his houses and in his garage, Democrats can't fathom why having a compromised member of the House dealing with classified documents via their committee might be a bad idea. They say, according to USA Today, "it's political revenge. Both California Democrats served on the panel in the last Congress and Democratic Leader Hakeem Jeffries, D-N.Y., has asked that they be reappointed, Unlike most standing committees, the speaker chooses who serves on the Select Intelligence Committee.
McCarthy said it's not political and that Schiff and Swalwell could be seated on other committees, but not Intelligence." 
NBC News noted that McCarthy "also named the GOP members of two committees formed by Republicans after they took control of the House.
The 'Weaponization of the Federal Government' committee, which will probe Republican allegations that the Justice Department, FBI and other law enforcement agencies are being weaponized to investigate conservatives like former President Donald Trump, will include Reps. Chip Roy of Texas and and Dan Bishop of North Carolina — two of the 21 conservative holdouts who initially blocked McCarthy during the five-day battle over the speaker's gavel this month.
Rep. Thomas Massie, R-Ky., who backed McCarthy but has caused headaches for GOP leadership in the past, also got a slot on the panel."
[Read More: Child Of Second-Ranking House Dem Arrested For Attacking Cops, Defacing Property With Antifa Graffiti]