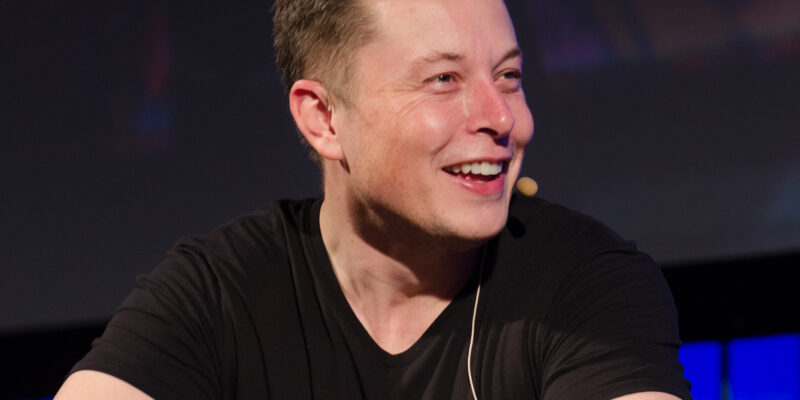 Ever since Elon Musk bought Twitter, everyone on the Left has claimed that the sky was falling. Musk's big sin? He thinks there should be freedom of speech, even if that means that stupid or hurtful people get to say stupid and hurtful things. 
This idea used to be common sense. In fact, the ACLU on its website still brags about defending neo-Nazis on its website and explains why it's essential that everyone has freedom of expression.
They write, "In 1978, the ACLU took a controversial stand for free speech by defending a neo-Nazi group that wanted to march through the Chicago suburb of Skokie , where many Holocaust survivors lived. The notoriety of the case caused some ACLU members to resign, but to many others the case has come to represent the ACLU's unwavering commitment to principle. In fact, many of the laws the ACLU cited to defend the group's right to free speech and assembly were the same laws it had invoked during the Civil Rights era, when Southern cities tried to shut down civil rights marches with similar claims about the violence and disruption the protests would cause. Although the ACLU prevailed in its free speech arguments, the neo-Nazi group never marched through Skokie, instead agreeing to stage a rally at Federal Plaza in downtown Chicago."
Long forgotten are the days in which speech would be answered with more speech. Like most things that become controlled by the Left, however, the freedom of expression has been replaced with demands to crack down on "hate speech" or block "misinformation," which often, though not always, a label applied to things the Left merely dislikes.   
We are seeing it in the reaction to Musk taking control of Twitter. The Left has pulled out all the stops and the mask hiding their totalitarian tendencies has come off. On Tuesday, for example, a reporter asked the White House Press Secretary what tools it had to stop Elon Musk from restoring free speech on Twitter.
Reporter to WH: "What tools do you have" to stop @elonmusk from restoring free speech at Twitter? pic.twitter.com/AgEVNVyTHF

— Tom Elliott (@tomselliott) November 28, 2022
The media that used to stand up for freedom of speech and used to "speak truth to power" now demands that competing voices are silenced by the same power they used to claim they held accountable. 
This brings us back to Twitter. Earlier in the week, Elon Musk called out Apple for using its monopoly power to prevent Twitter from allowing freedom of speech on its platform. 
Apple has mostly stopped advertising on Twitter. Do they hate free speech in America?

— Elon Musk (@elonmusk) November 28, 2022
The New York Times noted, "In a series of tweets over 15 minutes, Mr. Musk, the new owner of Twitter, accused Apple of threatening to withhold Twitter from its App Store, a move that would limit some new users from downloading the app. The action would amount to censorship, Mr. Musk said, with no explanation from Apple for why Twitter would be blocked. He added that Apple had also reduced its advertising spending on Twitter.

With his tweets, Mr. Musk set the stage for a power struggle with Mr. Cook, who holds immense influence over other tech companies through Apple's dominance. Mr. Musk has a vested interest now in Apple's clout because of his ownership of Twitter, which he bought last month for $44 billion. Twitter is distributed through Apple's App Store and is used by iPhone and iPad owners around the world. In one tweet, Mr. Musk implied he was ready for "war" with Apple.

Mr. Musk has been poised to confront Apple since taking over Twitter. His business plan is predicated on shifting its revenue from a dependence on advertising to a greater reliance on subscription sales. But any new subscription revenue will be subject to Apple's practice of taking as much as a 30 percent cut.

Apple has increasingly faced a backlash from app developers, as well as pressure from regulators and politicians around the world, over its App Store policies. The App Store has become a prime gateway where billions of iPhone users download Twitter, Facebook, Snapchat, games and all sorts of other programs, making it an arbiter of software distribution.
Accurate https://t.co/1PRfh67nWX

— Elon Musk (@elonmusk) November 28, 2022
Apple should publish all censorship actions it has taken that affect its customers

— Elon Musk (@elonmusk) November 28, 2022
You'd think that the people who constantly claim that the GOP is controlled by corporations would support Musk taking on the largest corporation in the world, but you'd be wrong. You see, that corporation is on their team.
The former lead censor of Twitter recently threatened his former employer. Writing in the New York Times that Twitter needed to "keep the censorship regime in place or Twitter will be thrown off Google and Apple's app marketplace, he wrote, "making it more difficult for potential billions of users to obtain Twitter services. This gives Apple and Google enormous power to shape the decisions Twitter makes." 
It has well been noted that the Left has taken control of Apple and therefore anything against leftwing orthodoxy should expect trouble, but the tech giant also has a business reason to do everything it can to help the Biden Administration shut down dissent. It's facing a potential game-changing antitrust lawsuit that is still resting in the hands of Merrick Garland's Department of Justice, who we know loves using his power to protect Democrats and attack critics. 
Politico reported, "Justice Department lawyers are in the early stages of drafting a potential antitrust complaint against Apple, according to a person with direct knowledge of the matter — a sign that a long-running investigation may be nearing a decision point and a suit could be coming soon.
Still, the Justice Department has made no decisions whether or when to sue Apple, the world's most valuable public company, cautioned that person and one other familiar with the probe — and it's still possible no case will be filed. Both were granted anonymity to discuss a confidential investigation.
The suit would be the latest major legal problem besetting the country's biggest tech companies two years after federal regulators and multiple states filed antitrust cases against Google and Facebook. And it would be the DOJ's first antitrust suit against one of the tech titans during President Joe Biden's administration.
The Justice Department has been investigating Apple since 2019 over allegations that it abused its market power to stifle smaller tech companies, including app developers and competing hardware makers. As the investigation has progressed, a suit has become increasingly likely, but the move to drafting sections of the suit is a significant step forward in the process."
The Left isn't just using the institutions they control to try and shut down Twitter instituting the old idea of freedom of speech. After Musk closed some Antifa accounts allegedly connected to the sexual exploitation of minors, the radical leftwing terrorist group threatened to burn down Tesla dealerships, according to reporters Andy Ngo.
As revenge for @elonmusk suspending violent extremist accounts on Twitter, #Antifa in Portland are organizing arson attacks on @Tesla locations tonight.

This is just a drop in the ocean of years of violent organizing on Twitter. https://t.co/UXTWORonjJ https://t.co/n8B5Z4K08C pic.twitter.com/GrWjwdLqPV

— Andy Ngô 🏳️‍🌈 (@MrAndyNgo) November 25, 2022
Ron DeSantis has said that he has Musk's back in the battle of the old-fashioned liberals, that is those who support freedom of speech, versus the growing leftwing illiberals of Silicon Valley and DC media. 
WATCH: Ron DeSantis says Apple removing @elonmusk's Twitter from app store warrants Congressional response

"That would be a huge, huge mistake, and it would be a really raw exercise of monopolistic power that I think would merit a response from the United States Congress." pic.twitter.com/VNjG6GuBcd

— Florida's Voice (@FLVoiceNews) November 29, 2022
"DeSantis came to Musk's defense hours after the billionaire Twitter CEO alleged that Apple has "threatened to withhold Twitter from its App Store, but won't tell us why." Musk also claimed that Apple – previously one of Twitter's biggest advertisers – has pulled back on ads in recent days," according to the New York Post.
"In response, the Republican governor said Musk's move to reinstate thousands of banned Twitter accounts may have factored into Apple's alleged moves — and that the company's response should invite scrutiny from Washington.
"If Apple responds to that by nuking them from the App Store, I think that would be a huge, huge mistake and it would be a really raw exercise of monopolistic power that I think would merit a response from the United States Congress," DeSantis said.
"Don't be a vassal of the [Chinese Communist Party] on one hand and then use your corporate power in the United States on the other to suffocate Americans and try to suppress their right to express themselves," DeSantis added."
DeSantis has also criticized the maker of Macintosh computers and the iPhone for giving aid to the communist regime in China by restricting certain services at their request as the leaders there battle an ongoing protest for more freedom. 
Musk put the fight in starker terms, saying: "This is a battle for the future of civilization. If free speech is lost even in America, tyranny is all that lies ahead."
A self-proclaimed free-speech absolutist, "Musk vowed to make his social media platform a more open 'digital town square' when he took over the app earlier this year," wrote The Daily Mail.
In a statement before he completed the purchase of Twitter, the wealthiest man on the planet said, "Free speech is the bedrock of a functioning democracy, and Twitter is the digital town square where matters vital to the future of humanity are debated." 
Will Democrats (and Republicans besides DeSantis) support standing up for America's traditional values?
[Read More: MAGA Leader Jumps Off Trump Train, Bashes Trump's 'Loyalty']