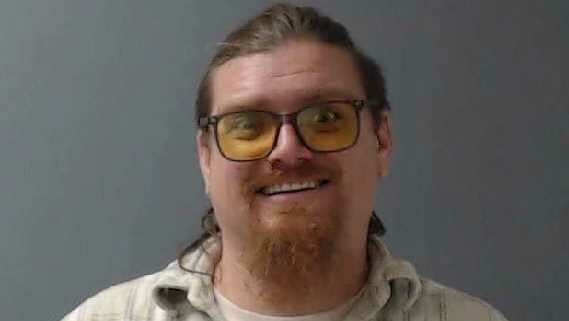 Authorities are now investigating a shooting that took at the North Carolina home where the children of Pat Harrigan, a Republican candidate running for Congress, were staying for their safety. 
The Daily Mail reported, "Harrigan, a firearms manufacturer and former Green Beret, has since come forward to assert he would not be intimidated by the shooting, and that 'death threats aren't enough to knock this Green Beret off that mission.'
Because of these threats – which has spurred the ex-soldier to don bulletproof vests to campaign events – the family said the two girls had been living with their grandparents for much of the campaign cycle.
They have since been relocated out of state – while Harrigan, who was not at the residence during the incident, has revealed he owns a property near the home where the shooting occurred. No injuries were reported.
His opponent, meanwhile, Democrat Jeff Jackson, has been forced to pull an ad filmed outside his opponent's lakeside home criticizing his gun manufacturing business, as well as his ownership of a ritzy home in a neighborhood outside the confines of the 14th Congressional District."
The Carolina Journal writes, Carolina Journal has learned that on Oct. 18, a shooting took place at the residence the parents of GOP congressional candidate Pat Harrigan, who is running against Democrat state Sen. Jeff Jackson in NC's 14th congressional district.

CJ spoke with Harrigan campaign manager Brandon Craft, who said that someone shot into the Hickory residence and that the investigation has been on-going since that time. Harrigan's parents currently own and live in the home, but Craft said that Harrigan's children were in the home when the incident occurred and the shot entered only a few feet from where the children were sleeping.

Hickory Police Department (HPD) responded to the incident and noted the crime was perpetrated with a firearm. Kristen Hart, a spokeswoman for HPD, told CJ that the department does not have any arrests or updates related to the incident as of publication date.

"No one was injured, but the officers investigating did find evidence of a bullet casing which is being looked into," Hart said.
Here is more info: The house with a single shot into it is owned by Pat Harrigan's parents, but his children were in the house at the time. A bullet lodged into the wall/ceiling some 20 feet from where his children were. As I reported, the FBI is doing ballistic tests.

— Brett Jensen WBT News (@Brett_Jensen) November 3, 2022
As his presidency has crashed and burned, Joe Biden and his liberal allies have continued to ramp up outlandish rhetoric about what will happen if Republicans win the midterm elections next Tuesday. In the summer he labeled anyone who opposed him to be "semi-fascist" and this past week during a crazed rant at Union Station in Washington, D.C., he said, "In our bones we know democracy is at risk."
The entire Democratic establishment has doubled down on claiming that if their party does not have one-party rule, America has fallen to fascism. Yesterday, for example, House Majority Whip Rep. James Clyburn: "This country is on track to repeat what happened in Germany in the 1930s [if Republicans win]."
House Majority Whip Rep. James Clyburn: "This country is on track to repeat what happened in Germany in the 1930s [if Republicans win]." pic.twitter.com/lbkdPXVCMQ

— Greg Price (@greg_price11) November 4, 2022
We reported yesterday that MSNBC presidential historian Michael Beschloss completely melted down on national TV yesterday, claiming that what is at stake next week is "whether we will be a democracy in the future, whether our children will be arrested and conceivably killed. We're on the edge of a brutal authoritarian system."
At a recent rally in Phoenix, former President Obama told the crowd, "Democracy as we know it may not survive in Arizona" if Republicans win. He continued: "That's not an exaggeration. That is a fact."
It's hard not to believe that this kind of inflammatory rhetoric is serving to justify violence against Democratic political enemies, and Harrigan isn't alone as a Republican reporting an uptick in violence against them as polls have turned against Democrats. 
According to The Independent, "Republican Senate nominee Don Bolduc said that he was attacked before his debate with Senator Maggie Hassan in New Hampshire on Wednesday evening, Boston 25 News reported.
The retired US Army brigadier general's campaign manager released a statement.
'As the general said on stage tonight, it's time to lower the temperature of the political discourse in this country. Prior to the debate, an individual in the crowd gathered outside attempted to punch the general and was quickly apprehended and arrested. We are grateful to the quick response from law enforcement on the scene,' the campaign said."
In Michigan, a Republican Party chair has claimed that an activist teacher tried to attack the stage and bit her in the arm. 
A video provided by a witness to local news shows a man saying, "act like a normal person," before the crazed protester responds, "I am."
"Witnesses say the woman, a protestor, was there alone and her intentions were to disturb the peace.
'She was acting so chaotic that I was worried she would go after the speakers or something or hurt somebody,' Cheryl Costantino said.
Costantino says she tried to block the protestor from moving toward the stage."
The assailant is allegedly a special needs teacher in the public schools. Video can be found here: 
The violence comes following a a pro-life volunteer being shot in Michigan while campaigning against a pro-abortion constitutional amendment in the Great Lakes State and a Florida canvasser suffered internal bleeding, a broken jaw & will need facial reconstructive surgery after being attacked for wearing a DeSantis hat and Rubio shirt. 
Last night one of our canvassers wearing my T-shirt and a Desantis hat was brutally attacked by 4 animals who told him Republicans weren't allowed in their neighborhood in #Hialeah #Florida

He suffered internal bleeding, a broken jaw & will need facial reconstructive surgery pic.twitter.com/36QpbySg58

— Marco Rubio (@marcorubio) October 24, 2022
Violence from left-wing activists comes as the Biden Administration itself has cracked down on pro-life demonstrations. In September, Attorney General Merrick Garland sent SWAT teams to arrest pro-lifers who had protested abortion clinics.  
Polling shows that the public sees Biden's rhetoric as an attempt to "incite conflict amongst Americans." The Democrats appear to be caught in a vicious cycle: they make insane claims about democracy and fascism, which makes them unpopular and violent, which makes them make more insane claims about democracy and fascism, etc.
The New York Times reported that the Republicans have gained momentum during the final weeks of the election, holding "a narrow but distinct advantage as the economy and inflation have surged as the dominant concerns, giving the party momentum to take back power from Democrats in next month's midterm elections, a New York Times/Siena College poll has found."
If the polls hold and Democrats lose, will they accept the results, or will they claim a need "to protect democracy" and continue their violence?
[Read More: MSNBC Historian Goes Insane On TV]