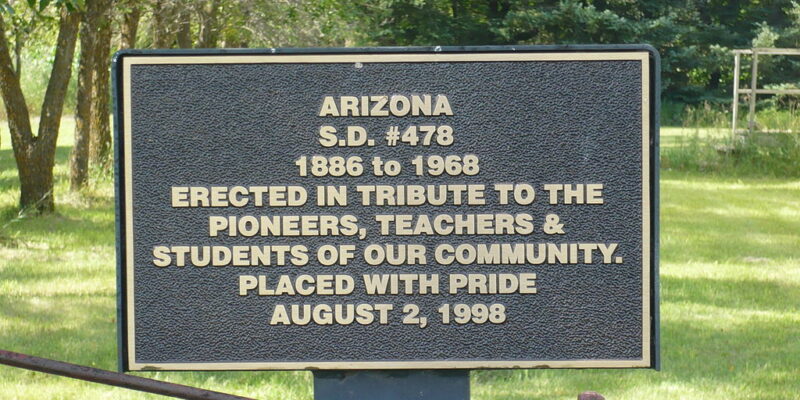 Liberals have failed to kill Arizona's school choice program in a monumental win for parents. One of the largest in the nation, the initiative grants state funds to students who attend schools outside of the public school system. The attempt to force students back to public schools collapsed after the opposition failed to gather enough petition signatures to place the issue on the ballot for this November's upcoming election.  
The Daily Caller has the details. Save Our Schools Arizona, an organization that advocates for public schools, was unable to collect the required 118,823 signatures needed to put the state's new school-choice program on the 2024 ballot, according to Hobbs. The school-choice program was signed into law in July, offering students the opportunity to receive funding for private and charter schools.

Arizona's new school choice program is the widest in the nation, as 1.1 million students are now eligible for vouchers to attend any private and charter school of their choosing. Approximately 100,000 students being homeschooled or attending private institutions can apply to receive vouchers of $7,000 to put towards their education.

Due to the high volume of applicants for the school vouchers, the deadline to apply has been extended to Oct. 15, according to the Arizona Department of Education's website.

"This is a monumental moment for all of Arizona's students. Our kids will no longer be locked in under-performing schools. Today, we're unlocking a whole new world of opportunity for them and their parents," Arizona Republican Gov. Doug Ducey said in a July press release. "With this legislation, Arizona cements itself as the top state for school choice and as the first state in the nation to offer all families the option to choose the school setting that works best for them."
Save Our Schools released a statement saying, "Arizona's public schools were dealt a devastating blow. The universal ESA voucher scheme passed by the Republican-controlled legislature and signed by Governor Ducey has gone into effect despite our network's herculean effort to stop it in its tracks." 
The organization, of course, did not accept blame for its failure to get enough signatures. Instead, leaders blamed not having enough time to collect signatures and nefarious "special interests." 
Their statement continued: "We are confident we would have succeeded had Governor Ducey not waited 10 days to sign the bill, robbing Arizona voters of crucial time to sign the petition. Arizona's forefathers wisely included the fundamental right to referendum in our state constitution, yet Ducey played cynical games with that right in service of his donors and greedy special interests."
The Heritage Foundation had a more straightforward explanation for the effort's defeat: parents like school choice. "By all accounts," according to the think tank, "Save Our Schools Arizona should have garnered more signatures this year than it did four years ago. This time around, it had more experience, a larger network, and a bigger target (universal eligibility) than before. Yet is seems it significantly underperformed relative to 2018. Why?
In a word: parents.
In the wake of prolonged school shutdowns, "Zoom school," and concerns over politicized classrooms, public support for education choice has reached all-time highs, especially among parents.
A Morning Consult poll released last month found that 66% of Arizonans and 75% of parents of school-age children support Empowerment Scholarship Accounts. If given the choice, 58% of Arizona parents said they would like their child to attend a school of choice, including a private school (31%), a charter school (17%), or homeschool (10%)."
Experts at the think tank have hailed Arizona's school choice program "the gold standard." 
Education research fellows Jason Bedrick and Jonathan Butcher wrote, "In July, Gov. Doug Ducey signed legislation expanding access to ESAs to all students, making Arizona the gold standard for education choice. Now every family can get about $7,000 to spend on private school tuition, tutoring, textbooks, curricular materials, online courses, educational therapy, and more.
The law has already proved popular among parents. Since the expansion, the Arizona Department of Education has received at least 7,800 new ESA applications due to the new universal eligibility. As of last fall, a total of 11,775 students were enrolled in the program."
In the Wall Street Journal, pro-voucher education activist Corey DeAngelis noted that the failure of Save Our Schools puts the Democratic nominee for governor in a bind. He wrote, "Secretary of State Katie Hobbs—a school-choice foe and the Democratic nominee for governor—halted the processing of school-choice scholarship applications and started verifying the petitions.
Now it's up to Ms. Hobbs to unfreeze the program. She has 20 business days to do so, and her education platform promises 'to oppose the universal expansion of school vouchers,' but dragging her feet would be politically unwise, not to mention wrong."
Will the Democrats in the Grand Canyon State accept the will of the people, or is democracy only worth "saving" when liberals win? 
In Arizona, that's a choice Hobbs will have to make. 
[Read More: Paranoid MA National Guardsman Goes After Florida Tour Bus, Pins It On DeSantis]