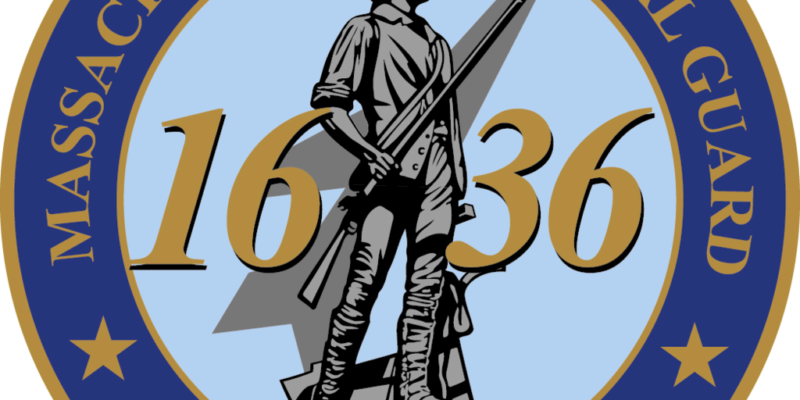 While Florida Governor Ron DeSantis was dealing with Hurricane Ian and serving breakfasts to first responders, he's still clearly living rent-free in the heads of liberals in Massachusetts. Earlier in the week, while off-duty, a Massachusetts Army National Guardsman harassed a Florida tour bus filled with senior citizen passengers. 
So emotionally scarred by 50 migrants visiting Martha's Vineyard, the soldier mistook the tour bus as more migrants coming from Florida and chased it down, yelling at the driver and scaring seniors when they finally stopped at their hotel. 
The Cape Cod Times got the details: The off-duty officer, Lt. Col. Christopher Hoffman, 51, of the Massachusetts Army National Guard, who recorded his pursuit of the bus on Facebook Live, thought the bus was part of Florida Gov. Ron DeSantis' effort to bring migrants who crossed the southern U.S. border to Cape Cod. He can be heard praising DeSantis on the live stream video.

The nighttime pursuit, mainly along Route 28 south, continued for 10 or more miles from the vicinity of the Bourne Rotary to the Admiralty Inn & Suites, 51 Teaticket Highway in East Falmouth, terrifying the passengers.

When the bus reached the hotel, a verbal altercation occurred between Hoffman and the passengers on the bus, said Michael Vaughn, driver of the bus and owner of Mikes Limousine, a Tallahassee-based transportation company that provides buses for tour groups.

"He harassed us to death," said Vaughn. "Everybody was scared to death."

The Facebook video, which was shared with the Times, shows Hoffman driving at times and the bus ahead of him at other points. The bus can be seen switching lanes but when the bus switched lanes Hoffman did as well, according to the video. Hoffman has since removed the video from his Facebook page, according to police.
Yahoo wrote that Hoffman said, "Look at this. Tallahassee, Florida. A busload. Look at this. I'm following it all the way to the end. DeSantis bringing the border to your place."
He continued: "I saw it coming over the bridge, I'm going to follow it," he continued. "I was supposed to turn it off and go home, but here we go."
The report continued, "Falmouth Police Department Det. Christopher Bartolomei later wrote in a police report that it appeared that the service member was acting strangely and "something seemed very off with him."
'He was not making sense and he attempted to control the conversation and talked about him trying to get someone from Afghanistan to the United States," according to the report, per the Cape Cod Times. "The way he talked it made it sound like he was connected somehow with the migrants on the base.'"
Biden, of course, has traumatized many American veterans by abandoning their Afghanistan translators in the country as the Taliban took over, including one who saved him in 2008 during a visit there. 
The Army Times reported, "The incident involving Hoffman is "currently under investigation," according to the commander of the Massachusetts Army National Guard, Col. Mark Kalin.
'The Massachusetts National Guard considers the conduct of this soldier to be inappropriate and inconsistent with our military values," Kalin said in a statement provided to Military Times. "We are currently working to ensure our service member is evaluated and receives any services he may need, while also reviewing appropriate disciplinary actions.'"
More than 100 Massachusetts National Guard soldiers were called to Martha's Vineyard in response to Ron DeSantis sending 50 migrants to the sanctuary city. 
Many liberals in Massachusetts are happy to declare themselves sanctuary cities, so long as immigrants do not actually go to those cities. "The ACLU of Massachusetts says dozens of Massachusetts communities have implemented some type of policy limiting local collaboration with federal deportation efforts, including Medford and Lexington. Municipal approaches vary in degree and specifics. 
Boston's Trust Act prohibits the use of city money or personnel to interrogate, detain or arrest someone for immigration enforcement purposes that are otherwise ICE's responsibility. Cambridge declared itself a sanctuary city in 1985, and reaffirmed that status in 2006. It's not just Boston-area cities — a 2014 executive order in Northampton directed police not to honor or enforce ICE detainer requests, and Amherst residents passed a sanctuary community bylaw at Town Meeting in 2017," according to a local media outlet there." 
During a press conference, Nancy Pelosi shocked many people by being honest about why she doesn't want migrants to be sent to sanctuary cities in the North. She said, "We have a shortage of workers in our country, and you see even in Florida, some of the farmers and the growers are saying, 'Why are you shipping these immigrants up north? We need them to pick the crops down here." 
The New York Post noted that "critics accused Pelosi of racism for stereotyping migrants as farm workers. 
'Nancy Pelosi thinks immigrants should be picking crops,' the Republican National Committee's RNC Latinos Twitter account posted. 'When Democrats show you their true colors, believe them.'
'Hard to believe immigrants who have become American citizens are starting to vote Republican when the leader of the congressional Democrat party views them only as fruit pickers,' tweeted Republican consultant Nathan Wurtzel.
The Federation for American Immigration Reform added: 'For Democrats, mass immigration checks two boxes: 1. More future voters 2. Cheap foreign labor.'"
[Read More: Putin Blames Sex Changes As He Instigates World War III]