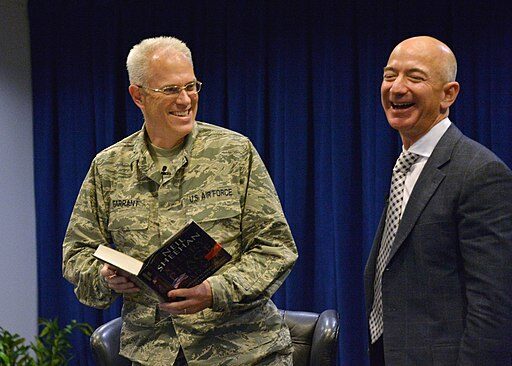 We may have found something that has aged worse than Joe Biden. A year ago, the White House took to Twitter to say Mission Accomplished over inflation, posting a now-infamous tweet that celebrated the cost of 4th of July meals being down a whopping 16 cents. His message from July 2021 read: "Planning a cookout this year? Ketchup on the news. According to the Farm Bureau, the cost of a 4th of July BBQ is down from last year. It's a fact you must-hear(d). Hot dog, the Biden economic plan is working. And that's something we can all relish."
Needless to say, this dad joke has gone over like a lead balloon. A year later and the wheels have fallen off for this administration. Inflation is barreling out of control, and the cost of a 4th of July meal is up 10 dollars from last year. His "plan to fight inflation" opened with complaining about Russia and was called "a master class in passing the buck." 
We recently argued that Biden was merely pretending to care about high gas prices when he was pushing his green agenda and "the liberal order," but maybe he really is just clueless. Yesterday the president again took to Twitter to say something absurd, blaming the high cost of gas on local gas stations instead of taking responsibility for his actions to prevent more oil production. 
He, well, his staff, since we don't really know if he can even work a phone anymore, wrote, "My message to the companies running gas stations and setting prices at the pump is simple: this is a time of war and global peril. Bring down the price you are charging at the pump to reflect the cost you're paying for the product. And do it now."
Back in reality, "gas stations make an average margin of just 1.4% on their fuel" and "the majority of owners are individual operators who only own a single station." They're not the reason the price of gasoline has doubled since Biden's inauguration. 
The president was almost immediately mocked for blaming small business owners at the corner gas station for his problems. One Twitter personality responded to Biden's tweet with, "Thank you for this tweet mr president. My local gas stations all dropped their prices $2 instantly because they had your tweet notifications on."
The harshest criticism may have come from Jeff Bezos, the founder of Amazon and the current owner of the Washington Post. 
The world's second-richest person gave the president a piece of his mind. "Amazon founder and billionaire Jeff Bezos has slammed US President Joe Biden over his latest remarks asking gas companies to cut their prices amid rising inflation in the country. Taking to Twitter on Saturday, Biden stated, "My message to the companies running gas stations and setting prices at the pump is simple: this is a time of war and global peril." He also asked the companies to immediately bring down the prices they are charging at the pumps in order to reflect the cost they pay for the product.

Bezos has minced no words in criticizing Biden's policies, particularly those that deal with inflation. This time, the US President had issued a strong warning to gas firms in an effort to counteract rising costs. Reacting to Biden's instruction to companies, Bezos stated, "Ouch. Inflation is far too important a problem for the White House to keep making statements like this. It's either straight ahead misdirection or a deep misunderstanding of basic market dynamics (sic)."

Earlier, the billionaire had taken a dig at the White House over President Biden's tweet about corporate taxes, which Bezos termed as "misdirection and disinformation." In the month of May too, the Amazon founder questioned the President's view on inflation. Bezos had claimed that the Biden administration made a concerted effort to add further stimulus to an already inflationary economy. "Inflation is a regressive tax that most hurts the least affluent. Misdirection doesn't help the country," Bezos had written in a Twitter post."
Bezos was an early supporter of Biden, especially the president's signature accomplishment. While still CEO of Amazon, he said, "We support the Biden Administration's focus on making bold investments in American infrastructure. Both Democrats and Republicans have supported infrastructure in the past, and it's the right time to work together to make this happen. We recognize this investment will require concessions from all sides—both on the specifics of what's included as well as how it gets paid for (we're supportive of a rise in the corporate tax rate). We look forward to Congress and the Administration coming together to find the right, balanced solution that maintains or enhances U.S. competitiveness."
USA Today reported that the founder of Amazon surprised pundits when he also came out in support of higher corporate taxes. The newspaper wrote, "Bezos added that the company is supportive of a rise in corporate tax rates, which the plan would do in order to pay for the eight-year spending package. It would raise the corporate tax rate to 28%, eliminating the tax cuts made in 2017 made by President Donald Trump." 
Democrats had singled out the online giant for not paying its fair share in taxes.
In 2020, Washington Post endorsed Biden for president. The editorial board stated, "Fortunately, to oust President Trump in 2020, voters do not have to lower their standards. The Democratic nominee, former vice president Joe Biden, is exceptionally well-qualified, by character and experience, to meet the daunting challenges that the nation will face over the coming four years."
Standards can change, and Bezos isn't alone in thinking Biden isn't capable of taking on this crisis. Only 28 percent of Americans have faith that the president can get a handle on inflation. 
[Read More: Orlando Officials Attack Independence Day, Assume Residents Hate America]