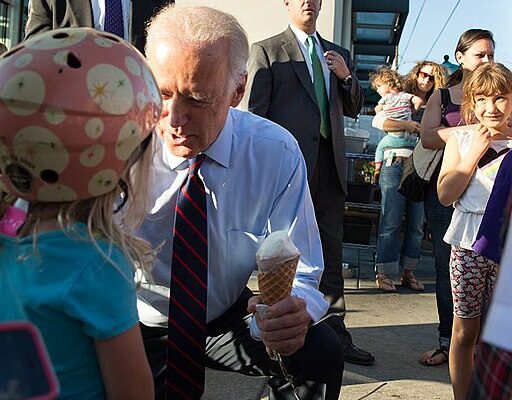 Joe Biden is learning that being "Not Trump" has an expiration date and America has opened the refrigerator and begun wondering, "what is that smell?" A recent poll from Quinnipiac University revealed that only 33 percent of Americans think he's doing a good job in the White House. This is the second time that he's hit that low, and, as they say: one time is a coincidence, two times is a trend.  
The Daily Mail broke down the poll. "The Democratic president is seen in a drastically different light depending on respondents' political affiliation, with independents giving him an approval rating of 26 percent. 
Seventy-six percent of Democrats, on the other hand, approve of the job Biden is doing, while just 12 percent disapprove. At the same time, just 3 percent of Republicans surveyed approve of the job Biden is doing, while a whopping 94 percent disapprove." 
Biden's poor showing, especially among Hispanics, is becoming a disaster for Democrats. The poll found Biden with a 26 percent approval rating among that group, lower than his rating among whites. As one pundit wrote, "Even if you think it's off 10 points, it is a nightmare scenario for Democrats."
The president's unpopularity isn't hard to understand. He was elected to be a moderate, get us through COVID, and be a steady hand in foreign policy. Instead, he tried to pretend to be FDR, completely botched getting people COVID tests, and sparked a humanitarian crisis in Afghanistan.  
And that doesn't even account for the disastrous inflation hitting Americans where it hurts. A different poll recently showed: "Americans harbor some of the most downbeat views on the economy since the recovery from the Great Recession, and some of their attitudes are in line with those seen only during recessions, according to the latest CNBC All-America Economic Survey.

Amid soaring inflation, 47% of the public say the economy is 'poor,' the highest number in that category since 2012. Only 17% rank the economy as excellent or good, the lowest since 2014.

Only one in five Americans describe their personal financial situation as 'getting ahead,' the weakest showing in eight years. Most say they are 'remaining in place,' and one in 10 say they are 'falling backward.' Meanwhile, 56% say they expect a recession in the next year — a level only achieved in the survey during an actual recession."
The president does not inspire respect or confidence. He often has to be corrected by his staff. Often rambles in speeches. Even the birds have had enough of the guy who said he'd do the "job and take responsibility [and] won't blame others," blaming Putin for his failures at home.  
[Read More: Biden Pushes Masks Again]