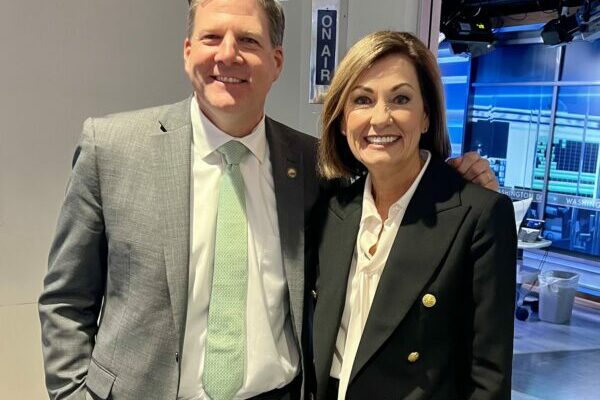 In a surprise, one of the most popular Republican governors in the United States announced that he would not be seeking reelection. 
New Hampshire Governor Chris Sununu said on Wednesday, "After much consideration, I have decided not to run for another term as Governor in 2024. Be assured we will keep working and that the Granite State will continue to be our priority for the next 18 months. Public service should never be a career, and the time is right for another Republican to lead our great state. This was no easy decision as I truly love serving as Governor. I could not be more proud of our record and it's thanks to your support that we've accomplished so much."
"It is with great pride that New Hampshire is better off today than we were seven years ago," Sununu said in a separate statement.
Sununu, a popular GOP governor in an important primary state, announced in June that he would not enter the crowded 2024 Republican presidential field. The move made him go from a likely also-ran to a potential kingmaker. He has expressed his intention to "endorse, campaign and support the candidate" he thinks will win next year. 
One person who he will not be supporting for the nomination, however, is the current frontrunner, former President Donald Trump. In a June op-ed in The Washington Post, Sununu, said that picking the 45th president to represent the GOP again would lead to disaster. 
He wrote, "Our party is on a collision course toward electoral irrelevance without significant corrective action. The stakes are too high for a crowded field to hand the nomination to a candidate who earns just 35 percent of the vote, and I will help ensure this does not happen.
Since 2017, the national Republican Party has lost up and down the ballot, in red states and in blue states, and in elections spanning the House, Senate and presidency. That will happen again unless we Republicans undergo a course correction.
Current polls indicate Trump is the leading Republican candidate in 2024. He did not deliver on his promises to drain the swamp, secure the border and instill fiscal responsibility while in office — and added $8 trillion to our national debt — yet now he wants four more years. He is facing numerous investigations and continues to peddle the conspiracy theory that he won the 2020 election, repelling independents.
If he is the nominee, Republicans will lose again. Just as we did in 2018, 2020 and 2022. This is indisputable, and I am not willing to let it happen without a fight."
The New Hampshire governor will likely endorse Trump's biggest challenger, Ron DeSantis. In May, he said, "Right now, if the election were today, Ron DeSantis would win in New Hampshire. There's no doubt about that in my mind." 
While not being a huge fan of the former president, Sununu did say he'd support Trump if he won. "I'm a lifelong Republican. I'm going to support the Republican nominee. As far as former President Trump, I think he's going to run — obviously he's in the race. He's not going to be the nominee. That's just not going to happen."
"I just don't believe the Republican Party is going to say that the best leadership for America tomorrow is yesterday's leadership," Sununu added. "That doesn't make any sense. That is not in our DNA as Americans.
Polling in the Granite State has shown a tightening race. CBS News reported, "The University of New Hampshire survey of about 900 likely GOP primary voters has Trump polling at 37%, followed by DeSantis at 23%. South Carolina Sen. Tim Scott is third with 8%, and former New Jersey Gov. Chris Christie and North Dakota Gov. Doug Burgum are tied with 6%. Entrepreneur Vivek Ramaswamy and former United Nations Ambassador Nikki Haley have 5%, while former Vice President Mike Pence is at just 1%.
Trump's support is down 5 percentage points since the last poll in April, UNH says, while DeSantis has stayed about the same. Back in January, it was DeSantis who had a 12-point lead over Trump.
"Despite Trump's lead, only 36% of likely 2024 Republican primary voters say that they have definitely decided who they will vote for, 45% say they are leaning toward someone, and 17% are still trying to decide," the pollsters said in a statement. "However, more than three-quarters (76%) of Trump supports say they have definitely decided, far higher than his closest rivals DeSantis (14%), Scott (10%), and Christie (7%)."
[Read More: Democrats Have An Antisemitism Problem]