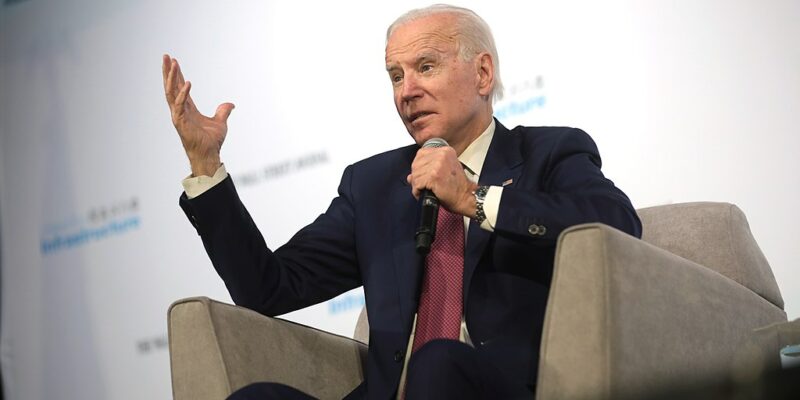 President Biden's tour of Europe to rally our allies against the Russian invasion of Ukraine has seen the elderly president "misspeak" three times in ways that could only cause tensions to escalate. Multiple times on his trip, officials from the White House have had to clarify the president's remarks. 
The first time he said that NATO would respond "in kind" if Putin deployed weapons of mass destruction in Ukraine. Biden's National Security Advisor Jake Sullivan White House said the United States holds "no intention" to use chemical weapons against Russia when asked about these remarks. Sullivan said that Biden actually meant "we'll respond accordingly" and that Russia would pay a "severe price." He continued: "We will collect the form and nature of our response based on the nature of the action Russia takes. And we'll do so in coordination with our allies."
Later in his trip, President Biden told the 82nd Airborne, currently stationed in Poland, that "You're going to see when you're there. And you — some — some of you have been there. You're going to see — you're going to see women, young people standing — standing the middle of — in front of a damn tank, just saying, "I'm not leaving. I'm holding my ground." They're incredible. But they take a lot of inspiration from us."  
When pressed on whether this meant that the president had changed his mind about sending troops into Ukraine by Fox News, the White House was forced to explain that the American military would not be deployed to Ukraine amid Russia's multifront war on the country. A White House spokesman said, "The president has been clear we are not sending U.S. troops to Ukraine and there is no change in that position."
The most dangerous blunder happened on Saturday. Bloomberg described the scene: "U.S. President Joe Biden castigated Russia's leader, Vladimir Putin, in a speech in Poland on Saturday, repeatedly calling him a 'dictator' and saying that he 'cannot remain in power' after the Ukraine invasion. 
Biden implored the world's democracies to steel themselves for a protracted conflict with Putin's government, his latest plea for allies to hold the line against an adversary he labeled a 'butcher.'

'We need to be clear-eyed: This battle will not be won in days and months,' Biden said in a forceful speech at Warsaw's Royal Castle on Saturday, the conclusion of a trip to Europe to show allied unity against Moscow. 'We need to steel ourselves for the long fight ahead.' 

He concluded his speech by remarking, "For God's sake, this man cannot remain in power." 
The comments by President Biden were not in his prepared remarks and seemed to take even his own staff by surprise. A White House official later said, "The president's point was that Putin cannot be allowed to exercise power over his neighbors or the region. He was not discussing Putin's power in Russia, or regime change." 
The comments received plenty of concern. Ed Whelan, Distinguished Senior Fellow and Antonin Scalia Chair in Constitutional Studies at the Ethics and Public Policy Center, probably summed it up best. "Please, Ron Klain, White House Chief of Staff, persuade President Biden not to ad lib us into World War III."
[Read More: Biden: Russian War May Cause Food Shortages]