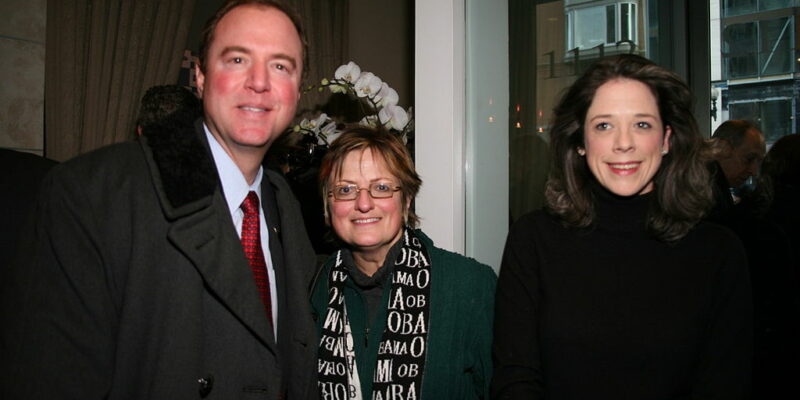 We all have aspirations, and we hope our hard work achieves it. Some of us are saving up for a nicer house. Others, a new car or a corner office at work. For Adam Schiff, he believes that purporting a conspiracy theory about the president of the United States will mean he's put in charge of the House of Representatives and made third in line to the presidency after Nancy Pelosi retires.
Just in the past half-year or so Schiff, the chairman of the House Intelligence Committee, has defended the now greatly debunked Steele Dossier. The California Democrat told Chuck Todd that he held no regrets for publicizing and believing the document composed by the Clinton campaign to smear Donald Trump, saying "we couldn't have known" that it was a made-up hatchet job by a desperate campaign.

He said this on national television because one of the main contributors to Schiff's smoking gun was arrested for lying to the FBI. The New York Times reported, "The analyst, Igor Danchenko, was a primary researcher for claims that went into the so-called Steele dossier, a compendium of rumors and unproven assertions suggesting that Mr. Trump and his 2016 campaign were compromised by and conspiring with Russian intelligence officials to help him defeat Hillary Clinton.
In a 39-page indictment obtained by the special counsel, John H. Durham, a grand jury accused Mr. Danchenko of five counts of making false statements to the F.B.I. about his sources for certain claims in the dossier."
Schiff thinks this incredible lack of judgment should be rewarded with a promotion. According to Breitbart, "Schiff so covets the leadership position that he has already tried to convince fellow Democrat colleagues of the validity of his desires. To hype his potential candidacy, Schiff has touted the millions in campaign funds he has raised. Schiff has also recently attended the New Democrats' retreat, which raised eyebrows among 'several insiders [who] took particular notice' of his presence.
Schiff's desire to become speaker of the House would be a shocking career acceleration. He has been consistently wrong on many foreign policy issues. He was most famously a strong advocate of the Russia, Russia, Russia hoax. Schiff argued for months that the evidence against President Donald Trump was "hiding in plain sight." He has also fundraised off of the hoax.
It may not be a surprise that Schiff is a close confidant of Pelosi. Both Schiff and Pelosi are from California. In 2018, the Los Angeles Times reported that Pelosi "has quietly been grooming potential successors, among them Rep. Adam Schiff." But other Democrats have also been eyeing Pelosi's position. Among those are Reps. Hakeem Jeffries (D-NY) and Steny Hoyer (D-MD), the majority leader of the House."
Schiff's plans will entirely depend on the outcome of the midterm elections. If Republicans reclaim the House in November, the presumed next Republican Speaker, Kevin McCarthy, plans to kick to remove Schiff from the Intelligence Committee altogether. McCarthy, a California Republican, has said that Schiff "lied to Americans" in "a dishonest attempt to help then candidate-Biden" during the 2020 election.
While serving on the committee investigating the riot at the Capitol on January 6, 2021, Schiff allegedly doctored text messages from Rep. Jim Jordan to then-White House Chief of Staff Mark Meadows to make it look like he tried to overthrow the election. "According to a source familiar with the matter, Schiff never approached Jordan to discuss the text messages prior to chopping them up and misrepresenting them."
[Read More: Biden's Missing Millions? Where'd They Go?]