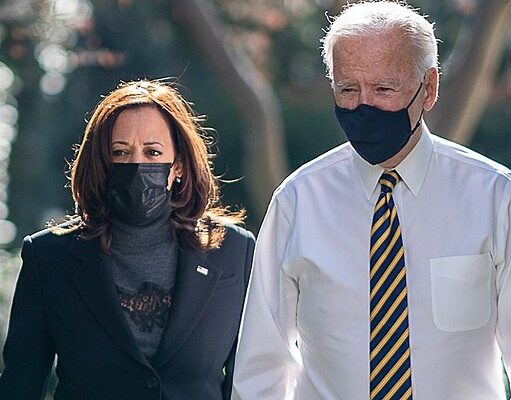 Kamala Harris's tenure as vice president has so far been kind of a dud politically. Her public approval rating came in at 28 percent at the beginning of the year, making her one of the least liked vice presidents in modern American history, leading political commentators to ask: "Where did it go wrong for her?" 
The vice president has certainly been embarrassing. In March, The Hill wondered if she'd be considered the worst vice president of all time. Harris was put "in charge of addressing the crisis at the southern border, which has grown exponentially worse since she took on that responsibility. And Biden occasionally sends her off to make speeches. But that's turned out to be even worse than her handling of the border crisis — because a vice president's only real job is to not embarrass the president and the administration. That's something Biden is able to do, and often does, without any help from Harris.
Social media is having a field day compiling her word-salad speeches and making them available for everyone to snicker at. And that tendency will likely only get worse with the 'passage of time,' because 'there is great significance to the passage of time,' as Harris is fond of saying."
The hits just keep coming for Kamala. She recently tested positive for COVID, and in doing so, revealed how much interaction she has with the Oval Office on a daily basis. 
The AP set the scene:

"Vice President Kamala Harris tested positive for COVID-19 on Tuesday, the White House announced, underscoring the persistence of the highly contagious virus even as the U.S. eases restrictions in a bid to return to pre-pandemic normalcy.

Neither President Joe Biden nor first lady Jill Biden was considered a 'close contact' of Harris in recent days, said the vice president's press secretary, Kirsten Allen. Harris had been scheduled to attend Biden's Tuesday morning Presidential Daily Brief but was not present, the White House said.

She had returned Monday from a weeklong trip to the West Coast. The last time she saw Biden was the previous Monday, April 18. 'I have no symptoms, and I will continue to isolate and follow CDC guidelines,' Harris tweeted. 'I'm grateful to be both vaccinated and boosted.'

The White House has put in place strict COVID-19 protocols around the president, vice president and their spouses, including daily testing for those expected to be in close contact with them. Biden is tested regularly on the advice of his physician, the White House has said, and last tested negative on Monday."
Harris doesn't attend enough meetings with the president to be seen as a potential transmitter of the virus to him. Ouch. One can almost picture her walking around the halls of the White House, insisting that she sees Biden enough to get him sick as her foray into being a real-life version of Veep continues into the summer. 
I think I speak for everyone at New Conservative Post in wishing that Vice President Harris feels better soon. We look forward to her next speech about outer space. 
[Read More: Daily Mail Tracks Down 'Biden Missing Millions']