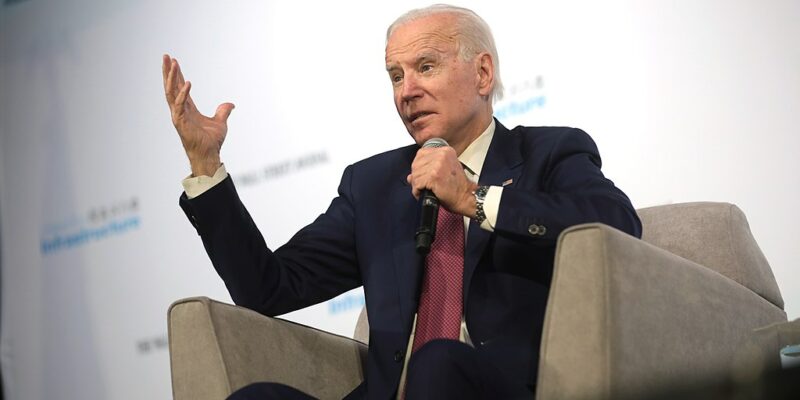 Axios is reporting that President Biden is looking to "remove Iran's Islamic Revolutionary Guard Corps from a terror blacklist in return for a public commitment from Iran to de-escalation in the region," according to three Israeli officials and two U.S. sources.
The Biden State Department has spent a significant amount of its energy trying to restore the 2015 nuclear deal, however, a key hang-up appears to be Iran's demand that President Biden change Trump's designation of the IRGC as a Foreign Terrorist Organization. 
Axios continues: "The IRGC is not only Iran's most feared military branch, it's also a powerful political and economic player. The terror designation means that even if Biden lifts nuclear sanctions to return to compliance with the deal, criminal penalties could still be imposed on anyone doing business with individuals or businesses connected to the IRGC.

But removing the designation is a political hot potato for Biden. It would create an uproar from Republicans and likely several Democrats in the Senate."
In 2019, President Trump said that his new designation would "significantly expand the scope and scale of our maximum pressure on the Iranian regime," a regime accused in 2021 of mass killing protesters. 
At the time of the new terrorist label for the Islamic Revolutionary Guard Corps, the New York Times reported, "The designation imposes wide-ranging economic and travel sanctions on the Islamic Revolutionary Guards Corps as well as organizations, companies and individuals with ties to it. Iran's Revolutionary Guards carry out operations across the Middle East, train Arab Shiite militias and oversee businesses in Iran."
The Biden Administration has not had a great time in foreign affairs. During the 2012 campaign Biden famously said, "When we came to office, President Obama reset our relationship with Russia. . . . But just a month ago, Governor Romney called and here again I quote, 'without question our number one geopolitical foe' is Russia. As my brother would say, go figure." Look, I think it's fair to say when it comes to Russia, based on only what we know he's said so far, Governor Romney is mired in a Cold War mindset." Today, Russia is bombing civilians while the Ukrainian president begs the U.S. Congress for a no-fly zone, which could potentially spark nuclear conflict. 
In the Fall of 2021, the president's withdrawal of American forces from Afghanistan saw Afghanis clinging to airplanes, thirteen American soldiers killed, and today parents have sold kidneys to prevent their children from starving. In an understatement of the year, Biden's media allies called leaving the country "chaotic." 
In 2008, Barack Obama chose Biden as his vice president because of his foreign policy experience.
[Read More: Billionaire Wants To Fight Putin]