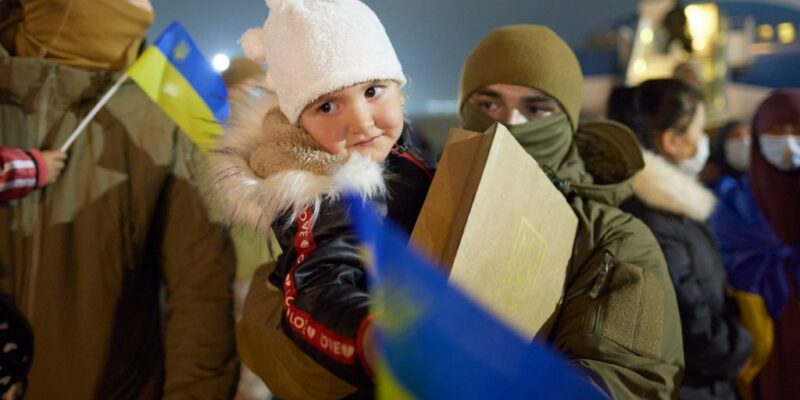 We are all often guilty of being addicted to bad news, especially during bad times that have seen rising inflation, war, political dysfunction, and the like. Throughout darker times, there is still good in the world, and it's often seen through the acts of children. 
That's what occurred in Italy recently when two Ukrainian students who fled the destruction of their homes went to their new school for the first time. 
"The students, who fled Lviv — a city in Western Ukraine located near the Polish border — received a strong show of support when they walked in together, according to CNN, which obtained footage of the heartwarming moment that was also widely shared on social media.  
That day, "hundreds of teachers and students" at Don Milani Institute in Naples gathered together to greet Dimitri, 8, and Victoria, 10, according to MSNBC.
The children moved to Italy with their mom after Russia invaded Ukraine, CNN reported, citing Maria Barone, the school's headmistress. Barone said their grandmother also lives in the Mediterranean country."
Actor Michael Warburton posted the video of the event online, showing the children walking into the school and receiving a warm welcome. School leaders hung blue and yellow balloons while some students waved the Ukrainian flag. 
According to the United Nations High Commissioner for Refugees, ten million people have now fled their homes in Ukraine since the Russian invasion began. Data shows that almost 14 percent of the displaced had prior experience with displacement during 2014-2015. Merely 5 percent fled in expectations of the invasion, with the overwhelming majority left when the war began or when the violence got closer to where they lived. 
The IOM reported, "Many of those displaced are particularly vulnerable, pregnant and breastfeeding women, elderly persons, those with disabilities, chronic illnesses and people directly affected by violence." Over 60 percent of the heads of households surveyed by the UN have brought children with them as they fled. More than 53 percent of internally displaced people are women. The refugees have said that the most pressing needs are medicine, healthcare, and financial resources to help them make it through. 
[Read More: Is Russia On The Brink?]